Hi Wonderful People !
My name is Roopesh and I am currently working in the healthcare field. I have been a pharmacist for over 13years now and I enjoy my profession. Having worked in various sectors of the profession, like hospital pharmacy, industrial pharmacy and to a small extent in research as well I found community pharmacy offered to me the best rewards, but it was not monetary, to say the least.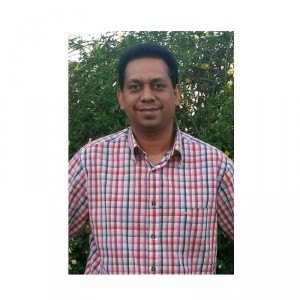 Is this guy sick or something?
Unfortunately, I did not have the opportunity to open up my own pharmacy.I wanted to go to Canada and work as a pharmacist there.I wrote the exams twice and failed both times.So I continued working for a large retail chain here in South Africa.I built enough capital and found something else to invest in.
Why??
I was grateful for the pay, BUT felt that I was worth much more, so I ventured into another business.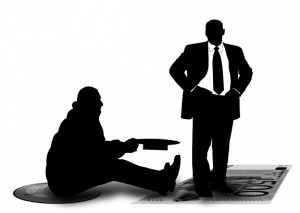 The money my wife and I saved was invested into an educational franchise. Yes, it was lovely to be our own bosses. In the end though to our dismay, we were not making any profit, as per our one sided contract was in the franchisors favour, we were paying huge royalties and for 5years all our savings were nearly exhausted and we were left out to dry.
Back to square one but I never gave Up and Glad I did not!!!!
So, I had to go back to working for a boss.Long hours, weekend shifts and less family time became the order of the day.I always had this strong feeling that life is not and should not be so tough.There is an easier way.After searching and searching the Internet, the holy grail had revealed itself.
Wealthy Affiliate
This opportunity, was something I could NOT believe existed. I am using my professional pharmacy knowledge and incorporating  it into the website that Wealthy Affiliate taught me how to build up from scratch..Heck, there is a whole community of people helping me with this.Training, live video classes, live chats blogs, you name it.The best part, my market is the whole world, its something I am passionate about and its open 24hours.It's the freedom I always dreamed of, and never thought was possible, until now.
If you would to check this website out, here is the link. www.dealwithtinnitus.com
Let me know what you think of it.
Join Me
I invite you to allow me to show you this wonderful opportunity. I don't want to force you into anything. I only ask that you check out this avenue as a path to earning passive income.
If you would like to join me within Wealthy Affiliate, you can register here to create  your Free Starter Membership. This I where you will get to see the most awesome community networking with each other and helping one another, so you will not be alone.
Who knows, you may never look back again, I know I won't ever.
Once again, it was pleasure to meet you. If you need anything drop me a comment or you can visit me within Wealthy Affiliate.com(here is the link to my profile)
With the warmest of regards.
Take Care
Roopesh.
a