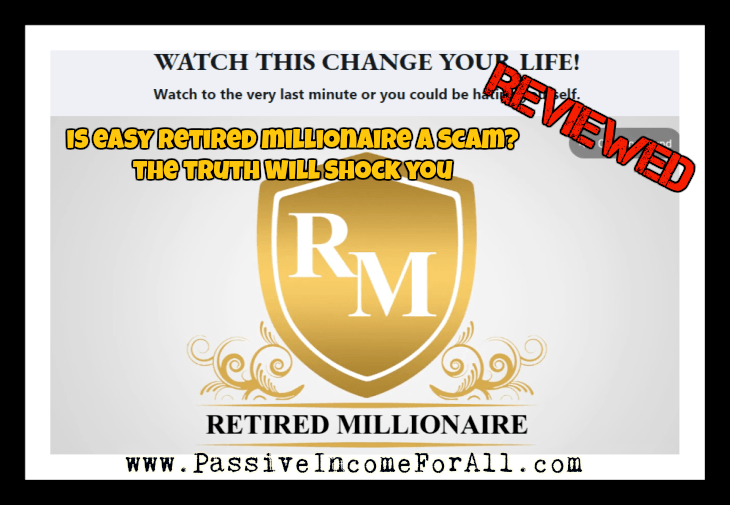 Hey there and welcome to my Easy Retired Millionaire review. Nowadays, I think the creators of these types of software are getting pretty crafty by coming up with catchy names.
I've got to admit that when I heard the name, Easy Retired Millionaire, it really got my attention. I bet that it got your attention too, and that's why you're here today, to find out more.
Who wouldn't want to retire easily? And who wouldn't want to retire as a millionaire? But when a system like this one promises you a $15 000 check in the mail, weekly, then perhaps one should be a little more cautious than normal.
Is Easy Retired Millionaire a scam? Let me help you to put this one at rest.
Let's get started, shall we?
NAME OF PROGRAM: Easy Retired Millionaire
WEBSITE: www.EasyRetiredMillionaire.com
PRICE: $47
OWNERS: UNKNOWN
OVERALL RATING:
Continue reading