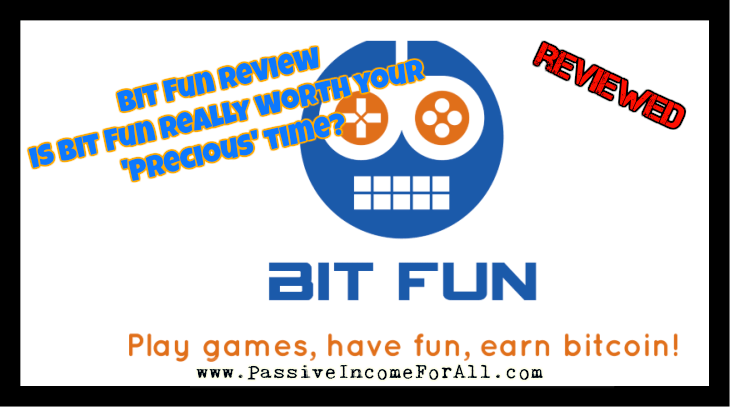 Hi there and welcome to my Bit Fun Review. I confess, I love playing video games. Whether it's from a cell phone, a laptop or even from one of your traditional consoles.
You can really get immersed in them and before you know it, half of the day has gone by and it's time to hit the sack. When I came across Bit Fun and saw them advertise it as an opportunity to "play games, have fun, earn bitcoin," I thought I'd give it a go.
On first impressions I thought earning and playing games was going to be a walk in the park. It's like hitting two birds with one stone. Unfortunately, things were not as they actually appeared to be.
If you are thinking of signing on to Bit Fun, let me share my experience with you, before you do.
Ready? Great! Let's get started.
NAME OF COMPANY: Bit Fun
WEBSITE: www.BitFun.com
OWNERS: Unknown
WHAT IS ABOUT: You can earn Satoshi, for completing offers and playing games.
OVERALL RATING:
Continue reading