Hello again and welcome back.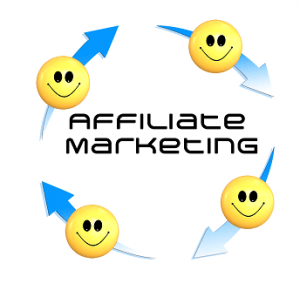 How does affiliate marketing work? What are some of the benefits of pursuing this option as means of earning a passive income online.
Is this market saturated or can I still get in on the action?
Can anybody do affiliate marketing or do I need prior experience to do this?
If any on these questions are on your mind, don't worry, read on as I've got you covered with all the answers.
Exactly what is affiliate marketing and how does affiliate marketing work?
I briefly talked about the steps that are involved in this business before and will cover it in more detail here.
Very simply put you are an affiliate and your job is to market a product or service for a commission.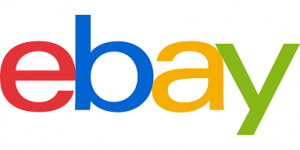 You may choose a variety of vendors and join their affiliate programs. These are programs such as Amazon Associates. eBay partner Network, Commission Junction, Sharesale.
There are literally hundreds of these affiliate programs for you to choose from. So don't worry, no one will be running away from you anytime soon.
What product do you decide to promote?
This would depend entirely on you. If you love to talk about fitness trackers, collectors cards, baseball bats, golf clubs , horror movies, juicing machines or just about anything that you are passionate about,  then you will be able to sell it.
That's the great part of affiliate marketing, the world is your market and there are millions of people on the internet daily!!!!
Its just now a question of getting your product in front of them.
How to market your product to the world?
As I mentioned, your job is to market or promote this product to the world of internet surfers.
How do you do this?
By building your own blog or website.
Lets say for a second you saw an advertisement on Facebook for a really cool wristwatch or video game. What is the next thing you're going to do?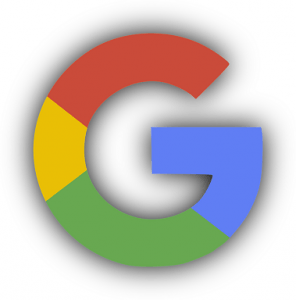 Exactly visit Mr Google. He will have all the answers. So you type in that name of the watch or video game and Google throws out a couple of searches.
Now you click on a search result and then you are directed to a product review of that item. You are happy with the review. You click on the affiliate link that comes on that site and you are then directed to the merchant store and complete your purchase.
You got your watch or video game. Guess what? Your purchase gave someone else a commission.
Now do you see how it works? Why it is so important to have a website.
You copy the same formula. Offer quality and engaging content on your site as you are building it, review products on your site and get traffic to read your content and the sky is the limit!!!!,
You can earn more than you've ever imagined!
Is it too late to get into Affiliate Marketing?
There is an evolution of the internet that is taking place right now. People are changing and the way and how they use the internet is on a continous change.
By this I mean, its become a very dependent source of information, communication and resources.People have more access to it via their mobile phones, tablets or desktops. Everything has become quicker to give the consumer what they need at the click of a button.
To whet your appetite here are just some facts on internet users.
Did you know? 
Asia is the country with the largest internet surfers each month, bringing in around 390 million users!
Globally there is around 1 Billion!!! users that are surfing the internet every month!
This only equates to around 16.6% population of the surfers
There is only 20% of surfers from the US, giving you around 210 000, 67 million people
So, do you still think that its too late?
Imagine, of the 1 Billion people, your niche website gets exposure to around 0.001% of that amount of people. Would you not be smiling to the bank?
I am sure you would be over the moon!!! And guess what's the best part ?
There is still around 18 countries that currently do not have an Internet Connection. What happens when they come aboard?
I think that now is an excellent time to get into this business, even if its part-time, its certainly something worth giving a go!!!
Don't you?
What if I don't know Anything about Computers, can I STILL start Affiliate Marketing?
At the time of writing this page, I am 38years of age. I can tell you for a fact that within the last 6months of having started this business, I have seen people 10years my senior start off their site and profit from it already!!! Not kidding!
Some of these guys have become my dear friends and I have looked upon them for inspiration, advice and most importantly as a valuable source of help to get my business in that same direction.
Just to be clear many of them, knew nothing like me about website building. Terms like SEO(Search Engine Optimization), Google Analytics , Sitemaps were all foreign to us.
You certainly can do this. Anybody can. As I said before, more than an internet connection, you need a "drive" and a " willingness" to give it your best. Put your efforts into it and don't give up,you will surely rise a victor!!
Ready to test the water?
So are you ready to start your journey into Affiliate Marketing? You have an idea, of how does affiliate marketing work, and that the market is wide open for anyone to get in.
The other component that I need to make mention is the education and skills needed to get into affiliate marketing. The training that I and the community of affiliate marketers received and are receiving is top notch.
This is what makes this business so exciting, you learning and growing and new things are happening. The best part is that with everything going around, you are never left feeling alone and guided all the way.
All that is needed now is YOU!!!
So, if you are ready to get cracking check out my review of the most awesome training and learning platform to begin earning passive income via Affiliate Marketing.
You will be blown away, by what you see…….
Thanks for reading and Take Care
Roopesh