18
The Silk Road Effect Review- Quickest Way To Make $1,800 or SCAM?
Hi there and welcome to my review of The Silk Road Effect. It's a pretty strange name for a business program, wouldn't you say? Anyway the sales video starts off by stating that they can "guarantee you will be a millionaire," within 12 months from now!
That's a pretty bold claim. Is The Silk Road Effect a scam or can this product help you to make money online? I decided to buy this product, to see for myself exactly what it's all about. If you thinking of signing up, let me show you what I found to help make your decision easier.
Ready? Great! Let's get started.
Despite all the scams going around, there are legit business opportunities around.
NAME OF PRODUCT: The Silk Road Effect
PRICE: $17(+upsells)
FOUNDER: UNKNOWN
WHAT IS ABOUT: Mostly the major ways of making money online
OVERALL RATING :
WHAT IS THE SILK ROAD EFFECT ALL ABOUT?
When I watched the sales video, they gave a slight hint as to what The Silk Road Effect is all about.
They mentioned a situation where one could buy an item for $5 and sell for $100 and make an awesome profit.
My first thoughts were that they were probably referring to the drop shipping model or that you can make that same $100 without having to outlay costs for the product, in which case, it would be affiliate marketing.
They go on to say that it's a highly closely guarded secret that has been held back "for hundreds of centuries.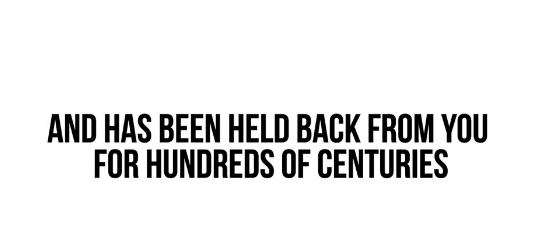 You will see bank accounts that tally up $1,000 000(which cannot be verified).The sales video also has it fair share of emotional triggers to work on you.
They will have you believe that The Silk Road Effect cannot support more than 20 members, hence you need to act fast! (Please do not fall for this tactic)
They will even tell you that The Silk Road Effect is like nothing that you have ever seen before.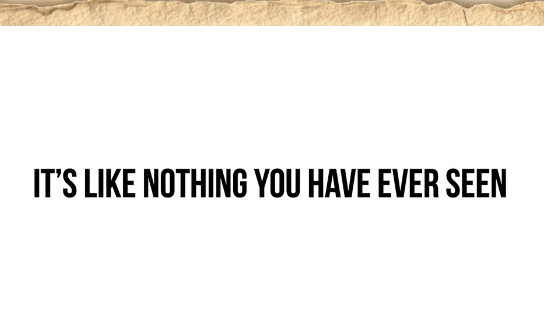 Naturally, this is enough to get the curiosity of anyone.
Since the rest of the video does not reveal much else, you have no choice but to join to see exactly what is going on.
Let's see what is really going on, shall we?
MY PROOF OF PURCHASE OF THE SILK ROAD EFFECT PRODUCT
Before I get into the Silk Road Review, let me show you the proof that I did in fact purchase the product.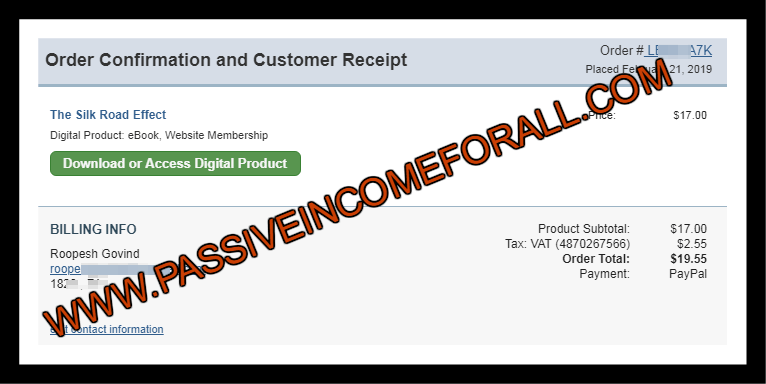 It's kind of strange why anyone would want to sell you a system that apparently can make $34,000 per month for just $17.
Exactly what is it all about?
Let me show you.
HOW DOES THE SILK ROAD EFFECT WORK? INSIDE THE MEMBER'S AREA
It would appear that my initial guess is right, The Silk Road Effect has to do with both dropshipping as well as affiliate marketing.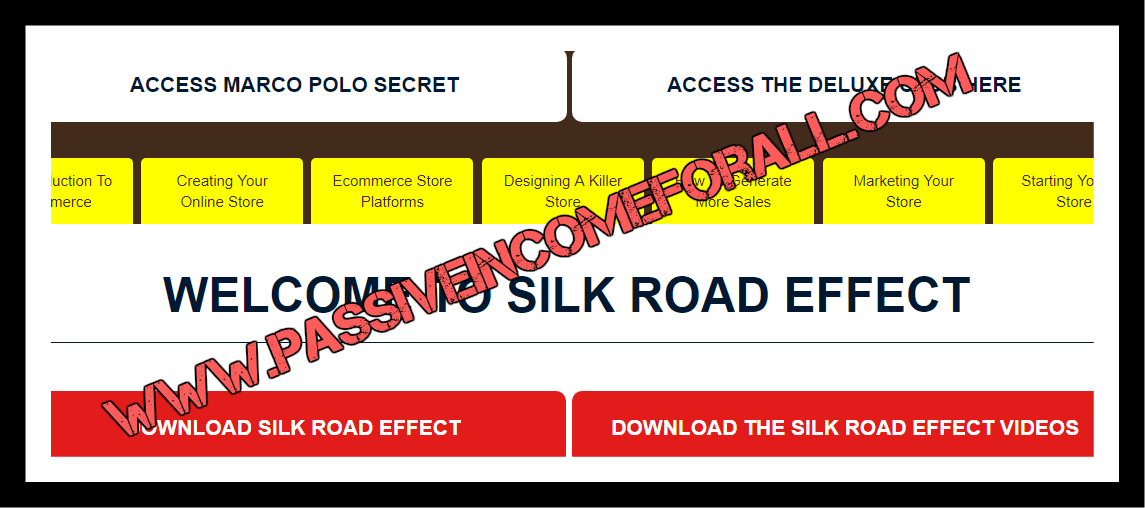 All of the training modules are in PDF'S and Videos format. You will notice from the image above that there are various strange names such as 'Marco Polo Secret' 'Deluxe Club,' and the one you already familiar with namely, 'Silk Road Effect.'
These are just fancy words,to describe their training modules. For instance the Marco Polo secret is actually about Dropshipping.
The topics covered in this course are,
Dropshipping,
Becoming an Amazon Affiliate,
Building an e-commerce website, and
Using Shopify.
I dislike the fact one has to download the video's onto your computer before you can get to watch them. However,the truth as I came to find out later, is that the video's are simply renditions of the pdf's.In other words, whatever is said in the videos are covered word for word in the pdf's.
So, just download whichever one you prefer.
So, does this product deliver or is The Silk Road Effect a scam?
It's time for the verdict.
IS THE SILK ROAD EFFECT A SCAM? MY PERSONAL OPINION
Let me start off with the good parts of The Silk Road Effect.
I like the fact that the topics that they cover are trending and are legit ways of making money online. For instance, I use affiliate marketing as my source passive income, you can see how I did it here.
I also like the fact that there is an actual product that one is getting for their monies worth. It's not like someone is taking away your money and giving you nothing in return.And lastly, it's a Clickbank product, so there is a 60 day money back guarantee.
Now for the things that I do not like.
I honestly cannot see how they can 'guarantee you to make a million' within a year's time. The sales video is overly hyped up, and will have you believe that you can make fortunes overnight(to the tune of $34,000 a month).
Yes, people are making that sort of money, but with these business models, it takes time.
It depends on one's efforts and how much commitment they put to learning. It also depends on the quality of training that he or she receives. Which brings me to the last thing that I do not like about The Silk Road effect.
The training, whichever you choose(pdf or videos) is one sided.
I keep thinking from the viewpoint of a newbie.I felt that the training tells you, rather than show you how to do things. Furthermore,there are no step-by-step lessons, to guide one through. There are no forums or community support to help you, if you are stuck.
While the information is decent, it's also very basic. There is only so much that you can cover in a 42page pdf.(as in the module of Dropshipping).
Is this the best start for a complete newbie?
Whilst not necessarily a scam, in my opinion I do not think that The Silk Road Effect is a good start for a newbie.
WHAT IS THE BEST START TO MAKING MONEY ONLINE?
When I started 3 years ago, I knew nothing about online business or where to start.
What I did know, is that I wanted a change in my life, and I was willing to put in the time and effort. All I needed was someone to point me to the right direction.
That's when I came across this amazing teaching platform that offered me,
The step by step easy to follow training,
The top notch back-up,
The one of a kind community support,
The ongoing live webinars and up to date tutorials, and
loads more.
In fact, there is so much more they offer.The platform is called Wealthy Affiliate and I learned how to make a passive income online as an affiliate marketer.
See how it compares, in the table below.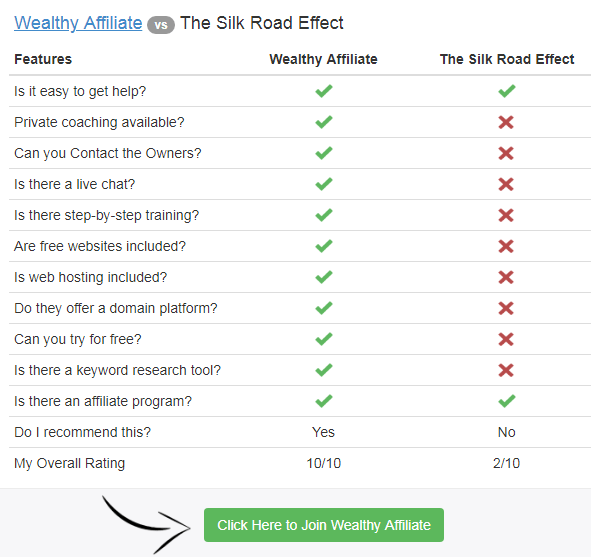 If you are interesting in learning more about Wealthy Affiliate, then click on the image above to start your free account or check out my post on the best affiliate marketing course for beginners.
Thanks so much for joining me on The Silk Road effect review.
I hope that it has given you all the information that you need to make a decision.
Let me know if there is anything else that I can help you with.
Kind Regards and Take Care
Roopesh
​