As we draw towards the close of 2016, you may reflect upon on what you have accomplished, missed out on or wished would never have happened to you. Nevertheless, don't waste too much time beating yourself up if things never go according to plan.
Just hold your head up and look forward to the new year ahead of you.
Today, I am going to give you some quick pointers on how to kick start your new year into high gear.
No, I am certainly not going to even bring up the topic of resolutions. I for one am guilty of not sticking to them.
Instead, I am going to talk about some simple things that you can start doing right now that will allow you to enter 2017 with less baggage, fresh hopes and excitement.
Are you okay with that ?
Great ! Let's start!
8 Ways on How to Kick Start Your New Year
---
1. Steal time for yourself
I know that this may sound selfish but there is no need to sugar coat things here.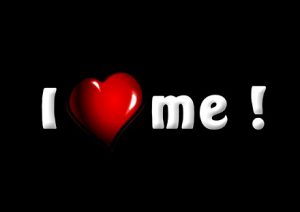 You are important and you deserve to give yourself the best of things. If you like doing things for family and friends, trust me you are not alone as I am exactly the same.
I am not saying that you should not do for them. Sometimes, though, we tend to forget to do things for ourselves and make ourselves a priority. So for 2017, try something different if you haven't already. Take time out for yourself.
After a crazy day at work, or once the kids are gone to bed, take time out to do things that make YOU happy.

If you're a gamer, play a game. If you like coloring books, do that. What about reading or listening to some of your music? Whatever it is that you enjoy doing during your pastime, make it a point to do your best to incorporate it as part of your daily routine.
This will benefit you in 2 ways
1. You won't feel resentment or bitterness when it comes to doing for others as you have taken the initiative of putting yourself first.
2. By valuing yourself and doing things for yourself, you will be able to do for others.
2. Sort Out your Clutter
Have you got piles of recipes, or notes or articles all in the boxes collecting dust?
Start your 2017 by getting rid of them.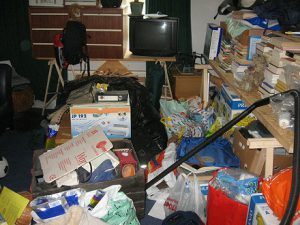 Getting rid of your clutter will clear up dense space and allow more energy to flow freely. It will also allow for new things to enter your space.
The fact that it has been there for so long shows you that it never really added much benefit and probably may never. However, there is a plus to this situation….
If you organize the clutter and keep what you really want and file them properly then maybe there is a good chance that you end up using the material in time to come.
Just one more piece of advice: If you end up using that Tiramisu or Malva pudding recipe, don't forget who spurred you on. I will be waiting for my slice, thank you very much.
3. Get rid of unwanted books or magazines
You can donate these  to your local library or sell your stuff. Lots of folks out there have yard sales and it helps to bring in some extra cash into your pocket.
If you have the time you can use online sites such as Craigslist, or Gumtree, or Junkmail to advertise your products.
If you are living in the UK, there is a site called Crazyaboutmagazines that will actually pay you for your old magazines, so do check them out.
4. Get rid of old clothes
As a rule of thumb whatever my wife and I have not worn for the last 12 months goes into the donation bin.
Once again, this is all about letting go of the old so that new energy can step in. Besides, once you've cleared your wardrobe you will know exactly what it is that you have, so that when you go out shopping, you won't end up having two similar kinds of dresses or jackets.
5 . Get a will in order
I know that death is something that a lot of folks out there don't like to talk about,but it's a reality. In fact, its the only thing that is certain in our lives.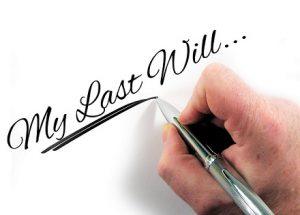 Having a will in order is mandatory for every single person. You don't want to leave the law to decide how your property or estate should be divided amongst your loved ones when you pass on.
In a time of grief, you certainly don't want any 'uneasiness' or animosity amongst family members, so just get a will drawn up for peace of mind.
Did you know ?
In a recent survey conducted, 53% of the adult population in the UK had NOT drafted up a will.A similar percentage exists for the young adult population in the United States.
Don't become a statistic, get your will done.
6. Sort out your finances
The end of the year is a wonderful time to unwind and give yourself a treat.
Sometimes, you may let the festivities get the better of you, by finding yourself having spent more money than usual.
As reality hits you with those dreaded credit card bills to pay, one can be left feeling all gloomy and depressed as you enter the new year.
Don't, I repeat , Don't let these bills get you down.
The fact is, that they are there, and you have to sort it out. Work out a payment plan, and stick to it. Decide how much you're going to pay each month and hold yourself accountable. They can be sorted out and if you need help, then seek it through the proper channels.
Whatever you do, do not ignore it, as you will only end up making the situation worse than it needs to be.
7. Get yourself active and start feeling good
With all that alcohol, and overeating over the festive season, it's time to give your body a physical break.
After all, it allowed you to party when you wanted too, now give it what it deserves.A detox.
Eating healthy fruits and veggies,
or regularly adding salads to your meals can do wonders for general overall health. Let's not forget upping your daily intake of water, i.e if you have not been doing it already.
Depending on your current health, why not look at starting up a home workout program.Things like yoga, or for the fanatic, P90X can get you looking and feeling great!
8. Get yourself into better Financial health
Once, your bills are manageable and you have some extra money to invest, then you can look at investing in an online business.
There are plenty of benefits to having an online business. Not only can you do it part time, but it can also be a cheaper alternative than having to build a conventional, ' brick and mortar ' enterprise.
Sure, it will take time and some hard work, but the same will apply to starting up any legit and honest business. Who knows, maybe by the end of 2017, you would have a solid online foundation. This can be the start of your and your families legacy.
Nothing is impossible. I always believe that if you can dream it , you achieve it.
Conclusion
Are you ready for 2017?
I hope that these ways on how to kick start your New Year will help make your 2017 an awesome one.
Have you got some of your own ways on how you plan to start your 2017?
Share it with us. We would love to hear about them.
One more thing.Please be safe and take things easy over the holiday season.
May you all have a fantastic 2017.
Looking forward to seeing you all in the New Year.
Kind Regards
Roopesh