Ever wondered to yourself, how to be successful in an online business. You see or hear about stories of how people are getting it right all the time.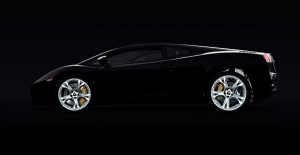 Day in, day out some people have a life, where they get up whenever they feel like, don't have to worry about traffic to go to work, or what clothes to wear for "work" or even what the time is.
Why?
Because they have a fully fledged online business that they have built, that's sustaining them and their families. The income from this source is paying for their rent or bond, cars, holiday flats and spending expenses.
Previously I have chatted about the essence of having a passive income business, whether its online or not. Today, we will talk about what are the key elements to look for, to be successful in an online business.
There is so much going on in the online world. The main point of this article is to save you some valuable time, instead of it being wasted by looking for an opportunity, 'like a needle in a haystack'. Secondly, I will give you tips on what to look for when selecting a business.
The ultimate goal, is to make sure that once you sign up for any online business, you are doing so with confidence and know that you are in good hands. This will have an impact on your future.
Does that sound cool? Great ! Lets move on!
What are the key elements that make up a good passive online business?
1.Proven Formula
This is choosing a model or platform that works time and time again and continuously shows promise.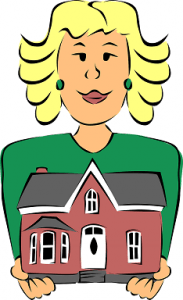 e.g. Rental Property
I know that this site is focused on the online world, but I would like to use this opportunity to illustrate my point.
Say for example, you've invested into a property and decided to lease it out. You are now generating cashflow from this ASSET. Over a period of 10 or 15years after having paid off the property, you start to bring in a residual income that is PROFIT, money in your pocket.
So, you find an online business, that you can invest your time and energy in, where you can build up a solid foundation. After a  certain period of time, you start generating a PROFIT that keeps GROWING and GROWING!
2.Not too EXPENSIVE to get into
Okay, rental property is an excellent way to start earning a passive income. However, there is one problem that many experience with this. THE MONEY FACTOR.
Personally, I am unable to afford it, at this moment.
I do feel a sense of regret though.
Why?
Because, there was a time I had some money, the property was at the perfect price. It was the perfect time to get my passive income portfolio off the ground, but I did not act upon it.
One of my biggest obstacles prevented me from doing it. MY FEAR. A fear that I did not have a large enough amount to put down as a deposit for the purchase. However, time and 'life experience' is our greatest teachers, and I have learned to overcome it. It is what it is. More about handling the fear in a later article.
Getting back to the point. You would want to get into an opportunity that…
Is not going to BREAK THE BANK,
You can 

RECOVER

from, even if for some reason it does not work out.
Now its true, that I don't know your financial position. Therefore, I humbly and respectfully request of  you, to try to have an open mind with regards to the recommendations that I will later inform you about. This is what I think is "affordable" to invest in.
I feel that my recommendation is "very reasonable."and it fufills both the criteria's I have mentioned above.
3.It must be LEGAL
You really don't want to invest into something that is AGAINST THE LAW.
I've often heard that the easiest way to make money, is to do it illegally.
Whether this is true or not, I can't tell you. However, please , please,  DO NOT follow this path.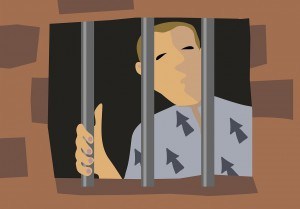 Yes, it may be tempting, it may sound easy to earn that few extra bucks.It may even make your life easier….but do not do it. Its not worth it.
I believe that, with HONEST hard work and perseverance, you can make tons of money, legally.
In this way, your conscious is clear, and in your heart, you know that this business is all above board.
4. Scam Check
Having talked about, not following the illegal route, I feel another element to watch out for, is to make sure that this online business is not a SCAM.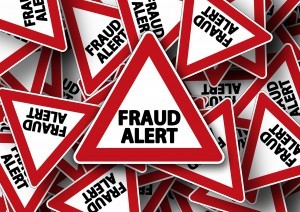 Sometimes, the business may sound legal and have great aspects attached to it. They are marketed this way, to lure people in, and are disguised as 'stable and sound' operations.
You need to be weary of this. This practice of spotting scams will come to you over time.
No need to stress here though. My site will talk about these various scams that are doing their rounds and what they are all about.
If you would like for me to review a business for you, and are not sure if it is a scam or not, let me know.
I will do the research and get back to you.
5. Your Online Business must be TRENDING
What do I mean by this? It must be able to provide a solution for your customers. It needs to deliver a product or service that people want and need.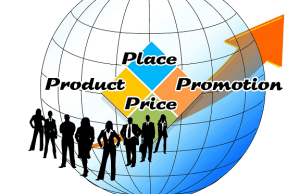 For you to make the right choice on what to get into, look around you. See what is going on, look at the economy. Are people struggling with having to make ends meet? Is the cost of living on the rise and how are people spending their money?
All of these aspects can help steer you into a direction of choosing a great idea for an online business.
Luckily for you, you don't have to search for a product or service to offer. I have recommended an awesome service that is trending and will be trending for as long as time permits, that you can offer to the online world.
Its about bringing You to the party and moving forward with it.
6. YOU!YOU!YOU!
You found an online business opportunity that has all of the above ingredients.
It has a proven formula, it's not that expensive to invest in,it's not a SCAM and it's LEGAL.Finally it is something that people want or need. So you will NOT be short of customers.What's missing??
You GUESSED it ……YOU!
There is no way around this one. To make anything work for you, YOU have got to want to do it, with your heart and soul.
You may get frustrated at times and feel like its not getting anywhere. This is when you think of others that have gone through it, done it, and made it a success. You say to yourself, that you too, CAN and WILL do it.
Check out these two awesome success stories. It will inspire you, and will only take a few minutes to read.
The bonus is, that you will get to experience some really awesome moments, once you have pulled through. To finally get to see your business make a profit. You wake up one morning only to find $30 in your account. The next morning it doubles, then triples and so on.
This is the beauty of an online passive business. Its earns for you all the time. Sounds great doesn't it.
Well, now it is here for the taking and I know you've got what it takes.
So, here is my recommendation to you, to get you started in the world of online business. Its free to join. So that you can try it out first and then decide, if its for you.
So just sign up , create an account and see what its all about and then decide.Click below..
Conclusion
Thank you folks for joining me here today. I hope that I have given you a better idea on how to be successful in an online business.
These elements as you will have noticed, can be applied to not only when you are looking for an online business, but any other business venture that you choose to get into.
I find that a lot of times its also about trusting yourself and listening to what your heart and gut is telling you.
If something does not feel right, do not go for it. Something else will come along. Just give it time, and be open and aware to what is happening around.
Hope you enjoyed this article. Please give it some shares with friends or family who you think will benefit.
Let me know your thoughts in the comments box below.
Looking forward to hearing from you.
Regards and Take Care
Roopesh