NAME: Make Money Robot
WEBSITE: www.MakeMoneyRobot.com
PRICE: from $200 upwards
OWNERS: Michael Williamson
OVERALL RANK: 2 OUT OF 10
What is Make Money Robot really all about? Can you make $1200 per day by simply using an auto trading system?
Is MMR worth your attention or is it just a smokescreen to get you to part with your hard earned money?
In this Make Money Robot review, I will reveal certain interesting things that I think you ought to know before making a decision.
As always, should you need to ask something, please shoot your questions in the comments section and I promise to get back to you.
The PROS and CONS of Make Money Robot
---
PROS
CONS
No Demo Trading/Trial of the Software
Inefficient support system
No Training/Webinars as advertised
Expensive entry price to begin trades
Limited assets pairs to trade
Exactly who are the Owners of Make Money Robot?
---
The only clue we get as to who the owners of this 'magical' software are, is through the sales video. Sadly, though, it is just names – Michael Williamson and his partner Felipe Luis.
Apart from this, you will not be treated to a photo of either of them or even a detailed background history. Does that not sound strange to you?
If you were going to invest in a system, would you not at least want to know with whom you are dealing with?
There is one thing that the speaker makes very clear. That he has helped some really famous and wealthy folks.
Let me ask you this question…
If you were famous and wealthy already, why would you want to invest your money into this sort of system?
Does that make any sense at all?
What about the Tools and Training of Make Money Robot?
---
I must confess that when I initially signed up I got pretty excited when I saw the option to do demo trading.
Unfortunately, that option was literally open to me for just a couple of seconds! I did not even get the chance to take a screenshot of it to show it to you.
That was a great let-down because if you are a newbie to binary options trading, it would be the perfect way to familiarize yourself with certain concepts before putting down the real money.
What about the other training that is mentioned?
You are referring to the webinars and tutorials. Within the members' area, I could not find any area of recorded classes or webinars to help me learn more about binary options trading.
Let us now look at what it will cost you to activate the trading software.
Is the Support of Make Money Robot any Good?
---
If you happened to watch the sales video, you would have noticed that the speaker makes mention of the various support channels available on Make Money Robot.
He claims that MMR has:
An email facility,
Telephone  and
Live Chat
I could not find any telephone numbers to call. The Live chat was constantly offline.
What about their email support?
Leaving me with no choice, I decided to give this 'avenue' a try. Here is a screenshot of my query that I lodged with their support team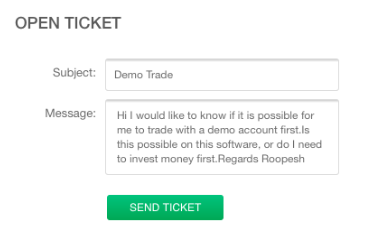 Did I get any reply?
Nothing at all! I am still waiting to find out whether or not these guys offer folks the opportunity to paper trade their system?
Looks like things are really not shaping up into MMR'S favor. Let us look at some of the red flags that I picked up along the way.
The Red Flags of Make Money Robot
Red Flag Nr 1: Fake Testimonials
Let us take a look at the first testimonial of a so-called Kimberly T Evans. Here is the testimonial from the MMR Site.

Now check out where else I found the same image.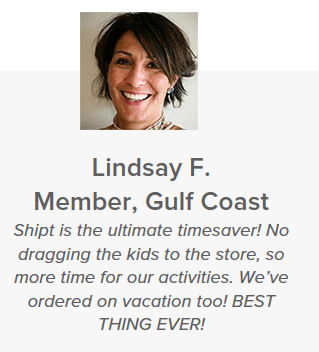 Notice the name change! I found this picture on a website called shipt.com, that delivers groceries to your home.
Let us take a look at another testimonial.

Wow! This lady has done really well if she banked 10,000 bucks in three months. Before we believe her story, let us dig a little deeper and find out exactly where her picture came from.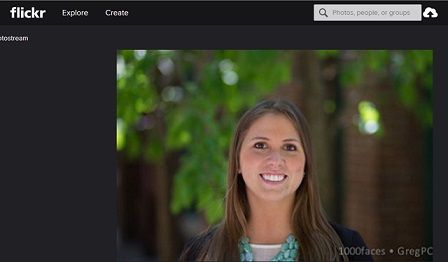 Well, what do you know. Her picture is available on a stock photo site called Flickr.
I am willing to bet that most probably the same story would apply to the other testimonials as well. The point…?
The main point here is that the testimonials are NOT real and cannot be trusted.
Red Flag Nr 2: Bait and Catch with Limited Licence Fear
It is a proven fact that if something is in limited supply and it provides a benefit of some kind, then its demand will go up!
That's what they are trying to do here by directing your attention to a limited supply of licenses, so you would sign up, before the counter ticks to zero and its TOO LATE!
This is a very common tactic used.
However, if you refresh your browser or visit the page in another ten minutes time, the clock starts counting down again! 

And secondly, when it does actually count down to the final zero, its just stops at 1, hoping that you would eventually give in and sign up!
Red Flag Nr 3: Grammar Errors
I totally understand that nobody is perfect and that at times we can pick up grammar errors on even the best of websites that we visit.
However, having too much of them in one spot along with no structured paragraphing and words all over the place should send some warning bells off.
If you visit the 'About' page of what is Make Money Robot, you would know what I am talking about. Check out the screenshot below.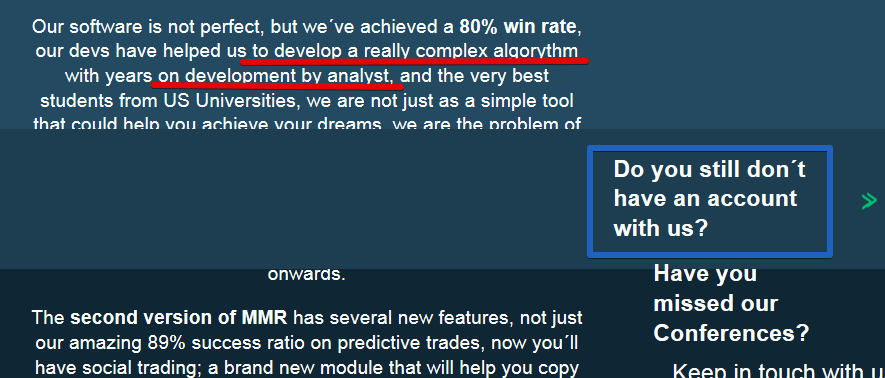 So far things are looking bleak in terms of what this product offers.
What do you think? Would you sign up for it or not?
How Much does it Cost to use the Make Money Robot software?
---

The minimum to get started is $200. However, according to the owners of this software for an exceptional trading experience, you need to fork out between $500 – $1000!
Do you have this kind of money to invest in an opportunity whereby the gains are based on mere speculation?
Sure, that whichever broker you chose, the money can always be withdrawn. The point is why does one need to invest so much just to see how a platform works?
I can direct you to a broker called IQ OPTION. They specialize in the binary options trading world and you don't need that much to use their software. In fact, you can start DEMO TRADING without any money whatsoever!
The best part is that when you are ready to use real money, you can start off with as little as $10. And they will give you a matching bonus along with that deposit. Now doesn't that sound fair?
My Final Opinion of Make Money Robot
---
What is Make Money Robot? In my opinion, it is a platform that does not give me the confidence or excitement in terms of earning money online.
If anything, it actually makes me more weary and cautious. There is no solid foundation, and I really don't know with whom I am dealing with.
My verdict: Not Recommended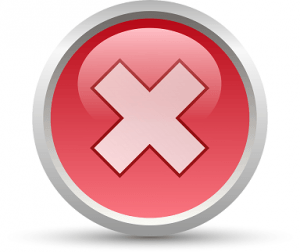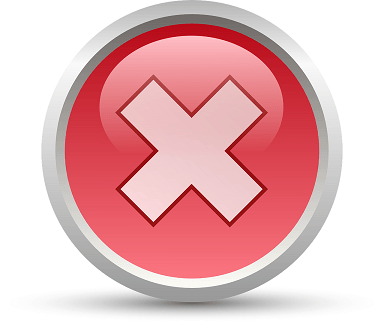 Thank you so much for reading,
Hope that this article has helped you in making a decision.
Don't feel disappointed if you are NOT going to sign up with MMR. There are some solid online platforms out there that can really help you build a sustainable and thriving online business.
I can testify to that fact.
I can vouch for one that has:
an Awesome Interactive Communit

y,

Top notch support and back up

on your business property,

One on one communication

with the owners,
Live chat
FREE Sign-up and TRIAL of their ENTIRE Business Layout
and much more
The best part is that you can build a business around your Passion. How cool is that?
You do however, need to put in some extra time and hard work.  It's not a 'Get Rich Thing'.
It works!
Just look at the table below to see how this company called Wealthy Affiliate compares to Make Money Robot.
Thanks once again for joining me today.
I really value your time.
Wish you tons of success in your online ventures!
Regards and Take Care
Roopesh