What is Social Media Traffic Exchange or SMTE?
SMTE helps website owners or bloggers to improve the traffic to their website which ultimately increases exposure of their websites within the online world.

We all know that there is no point to having valuable content if there is nobody to share it with. This is the sole purpose of SMTE, to help folks get their articles shared.
Officially launched on the 24th July 2016, SMTE has grown to a member base of 315 people in just a couple of months.
With the ease to be able to share links, banners, social media sites and more, Social Media Traffic Exchange is proving to be very popular. 
Let us take a closer look at how SMTE works.
How does the Social Media Traffic Exchange system work?
---
Basically, it is an exchange system which uses coins. It allows you to trade these coins in exchange for likes, shares or followers on popular social media platforms.
How else can you Earn Coins with SMTE?
---
There are various coin packages which you can buy and are reasonably priced.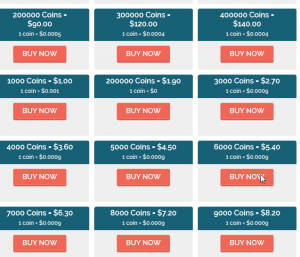 In addition, you can also place a banner on your website and earn a 1000 coins from each user that signs up via your link.
Apart from DRIVING traffic to my website, can I earn Money from signing up with Social Media Traffic Exchange?
Absolutely. You earn $.50 for each user that signs up via your site using their affiliate program.
My Final Opinion of Social Media Traffic Exchange
---
Here are a couple of reasons why I think registering with Social Media Traffic Exchange is a good idea:
It's FREE to Join
Social Media helps to Drive Traffic- This platform does it in a SIMPLE and FUN way
Awesome Affiliate Program– that allows you earn from referring people to SMTE
VIP Program and Banner ads are affordable
You can Choose the Demographics you want to direct your post, videos, or pages
Conclusion
What is Social Media Traffic Exchange all about? With all the tough competition around, I think it is about giving people the chance to get their work noticed. I think that SMTE is about helping one another succeed.
After all, this is the way things should be done whether it's online or offline, don't you think?

Have you had any experience with traffic exchanges? Do you find them to be worth your while or not? Share your perspective here.
Thanks for reading everyone. Looking forward to hearing from you.
Regards
Roopesh