Have you ever asked yourself the question, "how do I automate my business online? What is an automated business system and how can you make money online with automation?
In this blog post, I will reveal the five steps that will help you to automate your business and set you on a path for long-term online success.
In this step-by-step guide, I show you how to start a business online so you can have control of your time and work from anywhere in the world!
In order to build an automated business online, all you need is a laptop or PC with an internet connection. In addition, there are many free tools available on the internet which we will discuss during this tutorial.
And feel free to check out my NR.1Recommendation To Starting A Real Online Business by clicking below :
What Are Automated Business Systems?
---
Automated business systems are a series of processes or tasks that are set up to run automatically. In other words, they are a way to make your business more efficient and streamlined.
There are a number of different systems you can automate, such as with an e-Commerce business you can automate the following:
– Sales process
– Marketing process
– Order processing
– Customer service
Each of these systems can be automated using a variety of tools, such as:
– Software
– Automated tasks or processes within the software
– Web applications
– Scripts or bots that automate certain tasks
When you set up your business systems using automation, it makes things more efficient and helps you to achieve goals faster. In addition, it also frees up time for you to focus on other things.
Can a Business Be Fully Automated or Not?
---
An online business should not be fully automated because there are some things that a computer cannot do such as developing personal relationships with customers or providing customer service. In order to be successful, an online business needs to have a human touch. Computers can only do so much!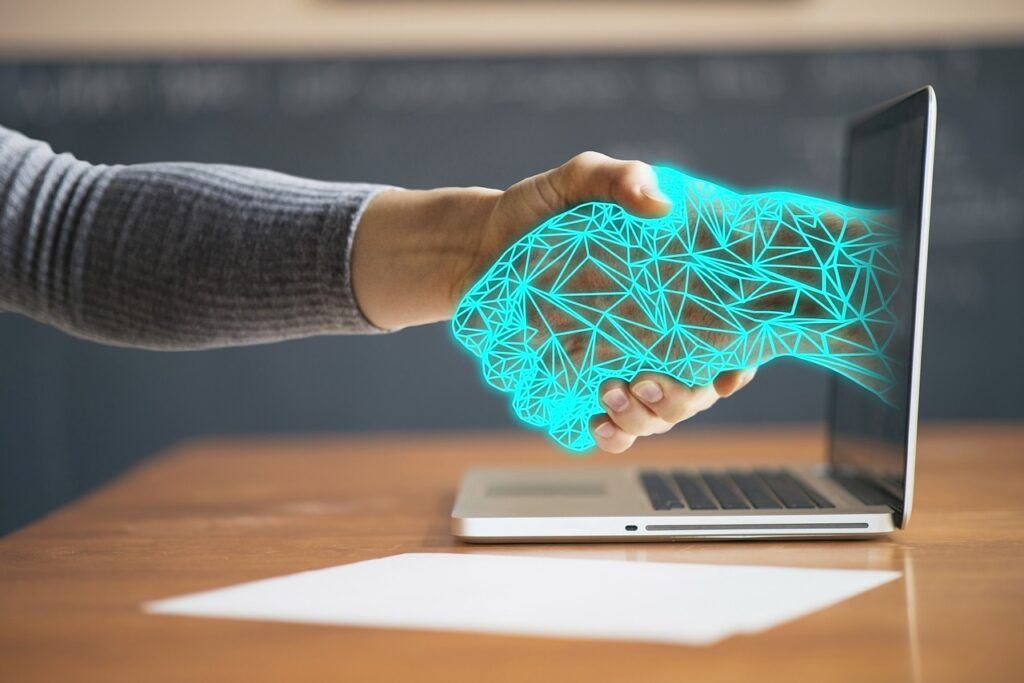 My mentor told me that at the end of the day, we are selling to humans and not to computers. So, we need to provide value and show our customers that a real person is there to serve them.
In addition, it is important to keep in mind that the automation process should not be rushed. It is important to take the necessary time and not to rush it.
In order for an online business to be fully automated, everything should work out as planned. In other words, the automation process needs some careful thought and planning in advance so that there is no room for error!
A successful online business requires a lot of hard work from many people such as designers who will design a unique online store for the business, programmers who will build it from scratch, and marketers to advertise its products. In addition, there are many other people behind an online business such as customer service representatives who provide excellent support in case customers have any questions or concerns about their order which needs to be addressed immediately!
It sounds expensive to get started with, but trust me I started on a shoestring budget, and so can you.
Why Automate Your Online Business?
---
The exponential rise in the use of the Internet has facilitated millions of businesses that previously wouldn't have competed in the global economy. Despite relatively low entry costs and a competitive environment, it has also generated huge competition from other businesses.
Imagine this: Every day people living in cities are exposed to over 3500 marketing messages. There are 24500 messages per week with 1.2M daily messages sent.
What Are The Benefits Of Having An Online Business?
---
So, apart from saving you time, here are some other benefits to having an automated online business.
Control over your income
Passive income earning potential
Flexibility
Scalability
Cost is cheaper than starting a traditional business model.
I will talk in a bit more detail about the benefits of running a fully automated business. You can make it a success as a small business owner. I have created a how-to video if you would like to check it out below.
So, now let me show the steps that you need to take to create online automated businesses.
What are the steps to starting an online business?
---
Here are the five steps that will help you automate your business and make it successful.
You can do this too! The steps are:
–Pick a niche
–Create a product or service or Choose a Product to Promote
–Build a sales funnel
–Promote your product or service
–Optimize for growth
Step One – Pick a Niche
The process of picking the right niche is simple.

A niche simply means the topic or what subject area your business is all about.
So, do not complicate things, and go with something that you enjoy talking about. Or go with a topic that you would like to learn more about as time goes on.
Here are some niche ideas :
Make-money niche

— investing, affiliate marketing, cryptocurrency, etc

Health Niches

– health fitness, dieting, weight-loss, vitamin supplementation, etc

Relationship Niche

– dating, love, confidence, etc
If you would like to learn more, check out my blog post, how to choose a profitable niche, here.
Step Two – Do Your Market Research
Market research is the basis of any business. In order to start this process, you will need to do some digging in your chosen niche and see what people are already doing there.
You can use a keyword tool like Jaaxy for this step because it can help you figure out how many monthly searches a term gets as well as who the competition is.
You can search YouTube and see what sort of videos the competitors are posting within your niche. The same goes with other social media channels, like Pinterest, and Facebook.
Step Three – Finding the Right Product to Promote In Your Niche
This step can take some time and is one of the most important steps in your entire process.
If you are doing affiliate marketing, then you need to find a product that is worthwhile to promote. It must have great support, a decent commission structure, and of course, it must be LEGIT
You do not want to promote a mediocre product or a scam product. At the end of the day, your reputation is on the line.
Step Four- Set Up Your Sales Funnel
Now that you have chosen your product, it is time to set up your sales funnel.
This step is so important because it will be the foundation of your business and determine whether or not you are successful. Without a proper sales funnel, you will struggle to make any money with your online business. In order to create a sales funnel, you first need to understand what one actually is.
In short, a sales funnel is the process that takes a prospect from being unaware of your product or service all the way to becoming a customer. In order to do this, you will need several different pieces including an opt-in page (to collect emails), a lead magnet (something free in exchange for their email address), and finally your sales pitch or offer.
Take a look at my sales funnel where I promote one of my best online business training platforms.
Step Five – Automate Your Business
This is where everything comes together and your business really starts to take off.
In order to automate your business, you will need a few different tools including an autoresponder (to send out emails), a landing page builder (to create opt-in pages), and finally, a payment processor (to take payments) if you selling your own product. You would not need this if you are an affiliate promoting someone's product.
In order to make this process as easy as possible, I would recommend this all-in-one tool that lets you get started for free!
When you put all of these steps together, it is easy to see why having an online business can be so beneficial. In fact, here are five reasons why you should start one today:
–You have complete control over your income – There is no ceiling on what you can make with an online business. In fact, there are many people who have created six-figure businesses in a very short amount of time.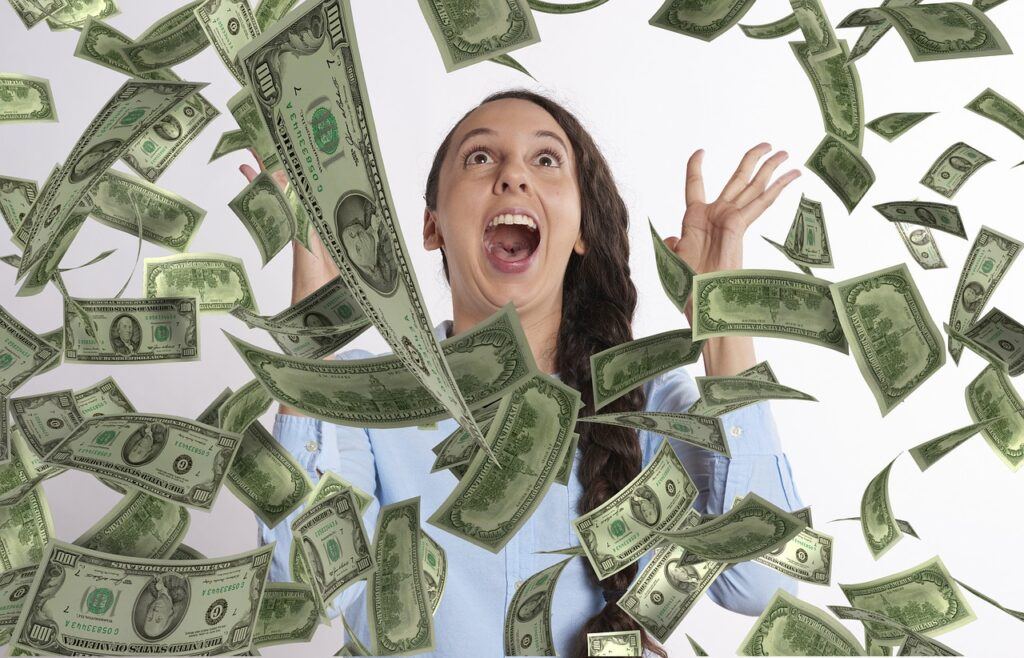 -You can work from anywhere – With an online business, you can literally work from anywhere in the world as long as you have an internet connection. This is perfect for those who want to travel or simply want more freedom in their life.
-You can scale your business at any time – In traditional businesses, you are often limited by the number of employees you can hire. With an online business, however, you can easily scale up (or down) depending on your needs.
-It is easier than ever to get started – In the past, you needed a lot of money to start an online business. However, with today's technology, it is easier than ever before to get started for the very little upfront cost.
-It has never been easier to automate your business – With the tools that are available these days (and what I have listed below), automating your business has never been easier.
In fact, once you have everything in place it literally takes five minutes to run an entire campaign from start to finish. You really then need to concentrate on getting the right traffic to your funnel.
Some Common Online Business Models That Can Be Automated
---
Drop-Shipping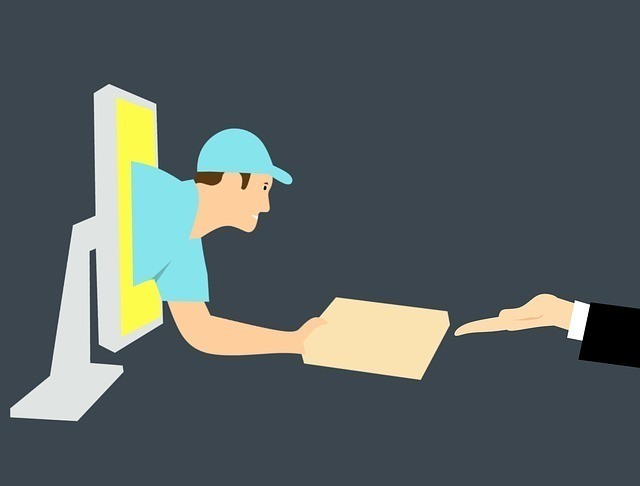 Online drop shipping business is about small business ownership. You do not need to have a big inventory of items or manage any shipment for your customers. The savings can be eliminated if the company has warehouses that cannot be shipped or arrange delivery across countries. Currently, there's no requirement to make any of these items. It'll only be marketing – advertising – that finds the buyers – making them buy. After selling, the remaining proceeds go back to the buyer or seller who will be handling the proceeds.
Blogging
If you are passionate about something, then you can make money through blogs. You may start blogging completely without paying for any hosting.
You can also create your own website with free hosting for a low price. It might sound like a good way to save money going with free hosting but beware. Some hosting companies may charge you more as your site builds up, or worst your business may suffer severe downtimes.
Go for a good training platform that will teach you all about blogging and offer a good hosting service.
I would recommend Wealthy Affiliate here.
Affiliate Marketing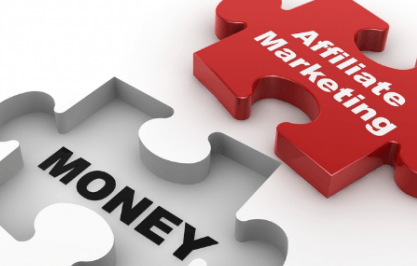 Affiliate marketing has a similar structure to drop shipping, but there are some differences.
This eCommerce model also means there is no inventory for the goods and the product delivery is never a worry to clients.
The basic idea of choosing a lucrative online niche is to find/contact another affiliate partner whose products are available in the niche.
You get tons of affiliate partners who you can join for free. You can promote Amazon or Digistore24. If you want to make money with high-ticket affiliate marketing, then I would recommend you check out Legendary marketer.
I make most if not all my online sales through affiliate marketing. I use organic traffic to get visitors to my sales funnels or affiliate sites. You would think that it is easier to make more money and get more customers via ad revenue, but it's not true.
It does sound like a good business idea to use paid traffic, but I would not recommend it when you are just starting out. Customers buy from watching my YouTube videos or visiting my website, or checking out my social media posts.
How many visitors can you get?
To get qualified leads and a potential customer depends on the quality of the help that you offering. The number of visitors depends on your consistency. The more you post relevant material, the more people will trust you and eventually buy from you.
That is what many entrepreneurs who are successful, say. Take massive action every day.
How Much Does It COST TO start An online Business?
---
How much does it cost to start an automated online business system?
Let's say that all your marketing efforts would be purely focused on generating organic traffic, then you would not have to worry about spending on any ad networks.
Your main expenses would be
Autoresponder – $13
Tracking software – $15
A good online business teaching platform
And your last cost is your time. You have to take the time in learning how to build your online business the correct way.
Do not fall for fly-by-nights and get rich quick schemes. To get that competitive edge, sign-up for a teaching platform that offers you the best training, tools, and mentorship.
Thanks so much for checking out my post on how to build an automated business online.
I hope that this article has helped you out.
Looking forward to hearing from you.
Kind Regards