Interested in starting up an online coaching business, but not sure where to begin? What about learning how to transform an online coaching business into a lucrative passive income source?
Would you like to learn how to do that?
Welcome folks, today I am going to outline to you a model on how to start an online coaching business from scratch. I will also show you how you can get your very own coaching business off the ground, hassle free and easy as A.B.C.
But more about that later on. Let's first see if online coaching is a good idea at all or not.
Ready? Great, lets start.
Is it really worth it to become an online coach?
---
Let me answer this question by asking you another one..
Did you know that…
There is online coaching for:
making money
depression
personal fitness and health
meditation
personal development and romance
yoga
mental and sports psychology
divorce
ADD and ADHD and
pregnancy?
Wow! That's quite a list, and I am willing to bet that there is online coaching for tons of other aspects that we have in our lives.
The point is, that online coaching is gaining momentum and people are taking on their services quite rapidly.
The big question here is, "Why would someone sign up in the first place for an online coaching course?"
Is there any benefit to doing an online coaching course?
---
Online coaching can make a difference in someone's life because of 3 Important Reasons:
People don't feel alone
You are one-on-one with the client, taking them through the process and guiding them.This makes their journey feel less isolated knowing that someone is there to back them up.
 2.Feedback is Immediate
You can give them feedback immediately and answer their concerns which sometimes cannot be achieved if one had to simply read a book.
3.Quicker Results
It can help someone to achieve their results faster as they are constantly motivated and supported throughout the process.
How can you start your online coaching business?
---
To be successful in online coaching, you would need three things:
A website.
A passion for the field in which you choose to coach in.
Observe the trends and service clients accordingly.
Lets take a look at these aspects in a little more detail.
Website
If you want to take your expertise to a whole new level, then it would be wise to get your own website.
I recommend using the SiteRubix platform from Wealthy Affiliate.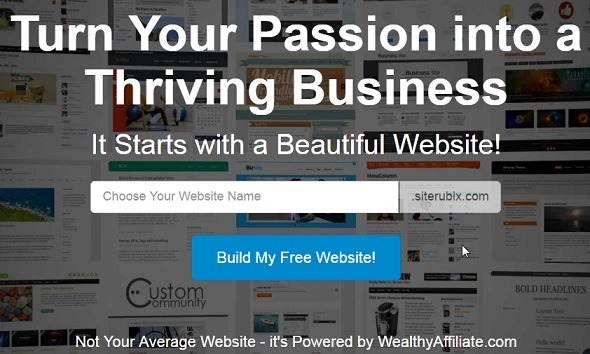 Why them?
They offer you:
TWO FREE

websites when you sign up.
The sign up is FREE.
Once you get your website, then work out the basic framework. Next is the building of that solid foundation.
Another great part about Wealthy Affiliate is that Your Free membership entitles you to 10 Lessons, that will take you through the process of showing you how to start building your online business. This is extremely crucial especially when you are brand new to the internet.
Later on, you can decide to get your own domain name. The important thing for now is, that you have an amazing opportunity to jump start your online coaching business today. It can be quite an exciting experience.
Go ahead. Try it out. Enter the name of your website and see if it's available and start your first free website today!
2.Show a passion for your work
If you have helped folks in your field within the offline world, then you would have realized that people have gravitated towards you because you showed them that you cared.
Bring this same mentality to the online world, and the opportunity to have a really solid and lucrative online venture will be in your hands.
Don't think of the money, that will come.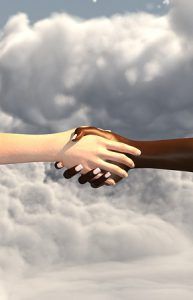 Create high-quality content and show people that you are an authority in your field.
Write blogs about common pitfalls that people encounter. Talk about the various challenges that you have seen people go through.
Then offer them sound and useful tips or advice that can help them. In this way, it will help to build trust with your readers.
Your following will start to Grow….
As more people start visiting your website, they will get to know you and will be more inclined to take up the coaching course that you have on offer.
The great part is that since it's all online, your business will incur much fewer overheads compared to a 'brick and mortar' enterprise. As your following increases, you will also get to choose whom you would like to take on as a client.
On the same note, as your demand increases for the coaching, so too will you be able to charge higher rates!
Are you starting to get excited yet!
Remember, "Your Time is Valuable to You, so Charge Your Worth."
3. Observe the trends and charge accordingly
Within the initial phases of your online coaching business, you may want to first observe common areas that folks are struggling with and use them as coaching topics.
When you are new to the game, consider offering your services for free.

I can hear you screaming at me, but this will get you some valuable experience, and testimonials that can boost your business.
Later on, start looking at your competitor's and then you can go ahead and start charging market-related prices.
Screen Clients- As far as possible, try to take clients that show you their willingness to do the work and see the process through. You would want to help the people that show commitment and the drive to change without making excuses.
Ready to start your Coaching business,
Get your free website here and start your online journey today.
Can I earn a Passive Income from my Online Coaching Business?
---
Absolutely. This is the exciting part of having a website. There are some really cool ways that you can monetize it.
Here are just two powerful ways,
E-book publishing

Affiliate Marketing
e-BOOK PUBLISHING
You can write a small e-book, covering the topic that you are coaching about.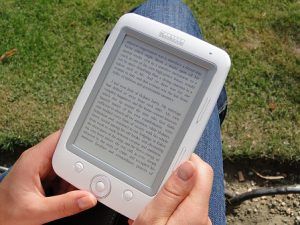 The book can be around 35-45 pages long, or longer depending on the content.You can sell them on your website for $3-$5.
This is relatively inexpensive and over time the sales can accumulate to a nice figure once people start showing an interest.
Affiliate Marketing
This is a very powerful and effective way of making money online. The basic principle of affiliate marketing is that you earn a commission by referring a customer to purchase a product that belongs to someone else.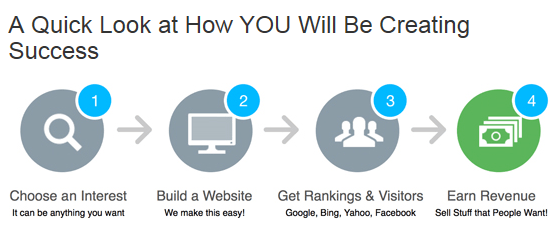 ⇒Learn about Affiliate Marketing here⇐
One of the main ingredients for affiliate marketing to work is that you need traffic. You need people to visit your website.
This should not be a problem when you decide to use affiliate marketing at this stage.
Why?
Because by then you would have already had people visiting your site and reading your blogs or taking up your coaching classes. All that is left for you to do, is to find quality products that are related to your niche, and to promote them on your site.
You don't have to sell just products. There are tons of courses and programs, that you can promote. Just make sure that it's relevant to your niche.
Don't Stress if you don't know much about affiliate marketing. This is where I learned it all. At the Wealthy affiliate Training Academy. They are the same guys that you can get your FREE WEBSITE from.
Read my detailed review of them right here,
⇒Wealthy Affiliate- My Experience, It is Something you Should Try⇐
Make your site an income generator
---
Let me show you an example of how your site can look. Let's assume that you are into the healthy living field and want to coach people to stop binge eating.
This is what a simple framework of the site would look like.
As I mentioned, this is just some of the ways that you can start your own online coaching business.
The main thing is to get yourself a website and start building some content. Let the site gain an authority and you can then start marketing your services.
That is how to start an online coaching business.
Are you ready to give it a Go?
---
If you're ready to take the plunge, then give Wealthy Affiliate a try.
Their training platform is perfect for newbies and the technical aspects are explained to you in easy to follow, step-by-step lessons.
You don't have to stress about things like
Hosting
Website back-up
Downtime or crashes of your site
In fact, your sites (if you choose to get your own domain name), will have FREE SSL certification. This means that it is secure and it qualifies you to take credit card transactions in the future, when you are ready.
The best part is, that you can try out the FREE lessons and see if you are comfortable with it, without having to incur any financial expenses or having obligations.
Go ahead. Give it a try. It may what you are looking for.
⇒I want to sign up and test the membership for FREE⇐
Conclusion
---
Thank you for joining me today on learning how to start an online coaching business. Hope it helped you and it made things a little clearer.
Any concerns or comments, please leave them in the comments section below and I will get back to you timeously.
Wishing you tons of success in your online journey.
Regards and Take Care
Roopesh