2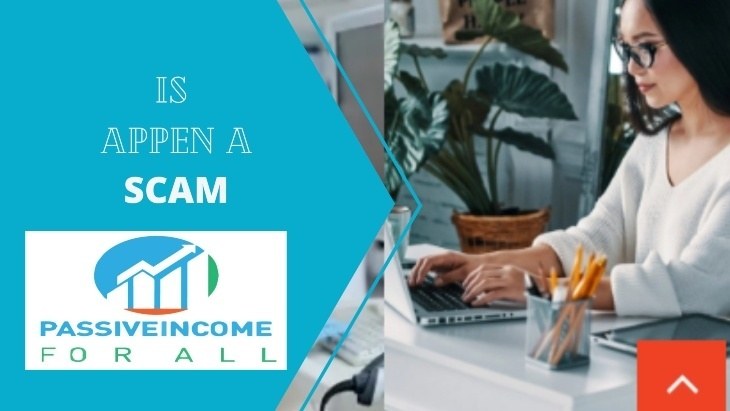 Is Appen A Scam? [Legit Remote Work Job or Waste of Time?]
Are you looking for a good work-from-home business opportunity? It's cool to make money online but many online platforms demand so much of your time and offer very little if any, compensation.
Is Appen a scam or is it one of those remote job sites that just end up wasting your time? I signed up to see for myself what Appen is all about.
Let me share my experience so that it can help you to make an informed decision.
More...
Before we get started, feel free to sign-up to my FREE 7-Day "Jumpstart Your Online Career," Course.
Start your FREE
7-day
JumpStart Your Online Career
Course
Ready To Start Your Online Career, It's Starts With Taking the First Leap Forward
---
Appen is a technology service company with over 2 decades of experience working with various industries to improve its products using human- annotated data(in other words using human resources to improve upon AI products or services).
Their corporate headquarters are based in Chatswood, Australia. The company is based in 130 countries and after the acquisition of Leapforce, it now supports nearly a million contractors working across the globe.
So, what exact purpose does Appen serve?
WHY THE NEED FOR ARTIFICIAL INTELLIGENCE?
---
As times are a changing, the way businesses operates changes as well. These day companies want to serve their clients more efficiently, more quickly and make things user-friendly.
Hence, the executives of the companies turn to AI or artificial intelligence. Not only to make business practice more sound,but to increase their revenues.
According to the IDC Worldwide Artificial Intelligence Systems Spending Guide, September 2019, they forecasted the spending on AI to reach $97.9 billion in 2023.
You probably may see some of these developments already. Like when you visit certain websites they have those automated chat-bots or digital assistants.
In fact, Appen serves various industries.
Take a look below.
WHO DOES APPEN SERVE? THE VARIOUS INDUSTRIES
---
These are the various industries Appen serves :
Technology
Automative
Financial Services
HealthCare
Retail, and
Government
For instance,with regards to the technology industries, the application can be using or implementing an app. For the automotive industries, it could be cars equipped with voice and speech recognition.With healthcare, it could be the training of virtual assistants.
And the list goes on regarding the various AI technologies that each of these industries demands. This also means it's a good thing for you, the human being.
You see we are still at the point, where we are needed to fine-tune these AI technologies. At the end of the day a robot will act like a robot, and to make it more 'human-friendly,' it needs our help.
Let me show you next, the potential business opportunity that lies ahead for you, as an independent Appen contractor.
HOW DOES APPEN WORK?THINKING OF BECOMING A CONTRACTOR?
---
Before I jump ahead and chat with you about freelance work, you should know that you can also join Appen as one of their immediate workforce staff.
They have vacancies open for various positions across their different branches. Such positions include pilot project specialist, senior customer success manager, business analyst, or finance director.
If you are interested, then simply click on the "Jobs" tab to learn more.
Then, of course, they offer one the opportunity to work from home on a part-time basis.
You can do projects, micro-tasks, or surveys, and data collection. You have to apply though for these kinds of jobs.
I will take you through the process of what they require for each job.
Start your FREE
7-day
JumpStart Your Online Career
Course
Ready To Start Your Online Career, It's Starts With Taking the First Leap Forward
HOW TO APPLY TO APPEN FOR WORK?
---
To me, it seems that they have three different registration portals.
To apply for the survey and data collection tasks, you would need to fulfill the following requirements :
Computer OS should be Microsoft Vista, Microsoft Windows 7 and above,
3 to 5 years of residency in the country, and
Windows Live ID (WLID)


In addition, you would have to fill in their standard application form. Most importantly you need to agree to their terms of data privacy disclosure.
You have to provide them with personal data information. Should you choose not to, then you will not be able to enter into a contract with the company.
As for applying for the projects, the form to fill in is the same as for the surveys and data collection. The only additional information is that you would need to provide them with an updated resume as well.
And finally, if you are thinking of applying for the MicroTasks, then you need to fill out a form to become an independent Appen Contributor.
This part is the simplest in my experience. And once you tell them what country you residing in, you get jobs that are tailored to you.
Take a look below and check out the MicroTasks that were assigned to me.
There was only 1 task with a potential payout of 1 cents. However, they do tell you to keep checking your account from time to time to see if any other jobs show up.
Oh and by the way, at the moment they will only pay you if you have a Paypal account. I could not determine though what their minimum payment threshold is.
Are people happy with using Appen?
Let's take a look at the next section.
APPEN REVIEWS - IS IT GOOD OR BAD?
---
Unfortunately, the site does not have any testimonials or proof of payments of previous users.
So, I checked out other 3rd party review sites.
Appen scored a very poor rating on Trustpilot.com with an average of 1.9 stars out of 5.
There were a number of complaints against the company.
Some of the complaints included :
too many documents and procedures to follow

to finally get an application accepted,

No feedback or further correspondence

from the company,

Waste of time filling out applications

,

No proper guidelines and constant

changing of job policies,

Not enough job opportunities

,

Have to wait for long periods of time

to get tasks.
In all fairness, a few amounts of the users were happy with Appen. One reviewer, in particular, stated that he made £6.62 for an hour's work doing a speech. However, this review was done back in 2017.
So, if most of these reviews are negative, does this mean that Appen is a scam?
Let's quickly take a look at the pros and cons of this opportunity.
WHAT I LIKE ABOUT APPEN
---
It's free to join.
They have owner transparency.
They have a long-standing in the industry.
WHAT I DO NOT LIKE ABOUT APPEN
---
No member testimonials.
No proof of payments.
Lots of documents, and procedures in the sign-up process.
This is not a passive income opportunity.
IS APPEN A SCAM? MY PERSONAL OPINION
---
However, if though Appen is a legit company, it does not mean that it is a worthwhile company to work for.
As you have seen from my experience, I have yet to receive future tasks. This shows that as an independent contractor with Appen, it's a waiting game. You have no control over how much you can earn as there are no job guarantees.
I guess that the amount and frequency of jobs that you get may be dependent on your location, and skills experience among other criteria.
Furthermore, this is a business opportunity where you have to be an active worker, in order to earn. It's not a passive income business opportunity.
Bottom Line :

Appen is not a scam.

It also is not an business opportunity where you can earn a sustainable income from. You may need to keep your options open by registering with other micro-jobs websites as well.
PUT YOUR TIME AND ENERGY INTO GOOD USE- START MAKING

REAL MONEY ONLINE
---
Having your own online business can offer amazing benefits. Your business is open to a worldwide market. You can work from the comfort of your home.
You can build a business based on your own passion, hobbies, or interest. It offers you a unique opportunity to build a business that can have passive income potential.
In other words, an online asset that can and will reward with income over time.
Whilst you do not need any experience to get started, you do need to learn the skills to getting started.
If you are ready to start your online journey, take a look at my NR.1 recommendation. It's a newbie-friendly proven method for building your own online business. You can also sign-up for my FREE 7-Day "JumpStart Your Online Career," course to building your business.
Thanks for checking out my Appen review.
I hope that it has helped you out.
Looking forward to hearing from you.
Kind Regards and Take Care
Roopesh
APPEN Freelance Website
FREE