Welcome to this Kindle Publishing Income review. Is Kindle Publishing Income a scam, or is it a legit way to make money online?
Would you like to make money with Amazon? Even if you do not have any physical products to sell, would you like to generate an automated income using this world's largest marketplace? The founder of Kindle Publishing Income has marketed the course as a way to help you to do exactly that!
What is Kindle Publishing Income all about? Is this course really worth your while? And more importantly, is Kindle Publishing the right business for you? I will answer these all-important questions in this review.
By the end of the review, you will have a better idea of this course and will be able to make an informed decision on what to do next.
My name is Roopesh. I went from pharmacist to becoming a successful affiliate marketer. I started my online journey back in 2016, and over time have reviewed over 400 make-money-online opportunities.
I am really excited to help you make money online. If you want to get started with building an online business, feel free to check out my FREE 4-day video course that can help you to get started.
KINDLE PUBLISHING INCOME REVIEW-SUMMARY BOX
CREATOR:  Sophie Howard
PRICE TO JOIN:  $2485
Do I Recommend it? No, it is an expensive course that teaches one how to sell Kindle ebooks on Amazon.
OVERALL RATING: 2.5/5
There is a real owner to this course. The owner also has a track record of success.
On 3rd party review sites, there were many negative comments. The course is marketed as one that teaches how someone how to sell Kindle ebooks. The course is expensive, and there are alternatives that one can look at it as far as selling ebooks is concerned.
Recommended Opportunity: If you are interested in building a business with real income potential, that is affordable to start, click below :
What is Kindle Publishing Income All About?
---
Kindle Publishing Income is a course that is designed to help you to make money by selling Kindle eBooks.
These ebooks are read on the Kindle Device. The Amazon Kindle is basically an e-book reader that is designed by the Amazon company.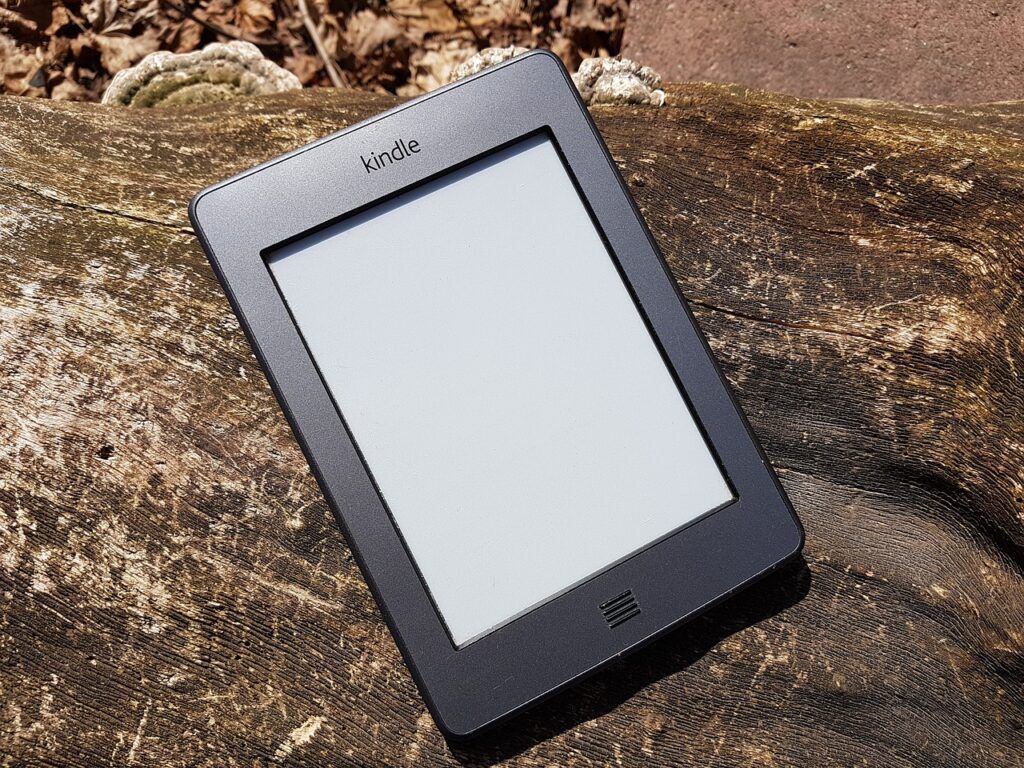 With this device, one is able to read and download a range of digital media such as ebooks, magazines as well as newspapers.
eBooks are big business, and back in 2017, the store had around 5.9 million eBooks.
It was interesting to learn that the first Kindle Device, was called Kindle Fire. Also, another fun fact, was that Kindle was the first eBook reader. And when it was first launched, it sold out within 5 and a half hours. It remained out of stock for full five months before people were able to get a hold of new Kindle readers.
Even in today's time, people are still purchasing Kindle eBooks. And it offers some great advantages.
Some of the advantages are that :
Your book gets delivered to you immediately
You pay less compared to the traditional paper book version
By becoming a Kindle Unlimited member, you can get free books
You have a range of titles to choose from
So, by purchasing the Kindle Publishing Income you can learn how to sell books on the Kindle store within the Amazon marketplace.
Who is The Founder of Kindle Publishing Income?
---
Sophie Howard is the course creator of Kindle Publishing Income. But her experience as an entrepreneur is not just confined to Kindle Publishing.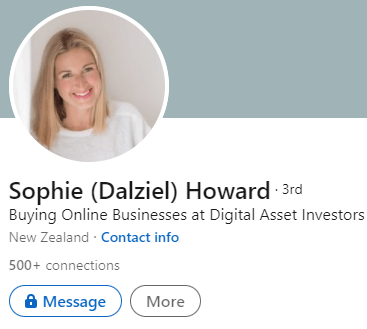 According to her Linkedin profile, Sophie has also been investing in digital assets since the 2020 lockdown. She teaches her students to invest in online businesses to start a healthy business portfolio.
She took the gamble to invest in a handmade product made in Nepal and made $1 million dollars in sales within her first year. This then lead her to sell another 400 items, as well as selling multiple Amazon businesses.
She certainly has success to her name. She also released a book in 2016, titled Amazon Jetstream Earnings. In it, she shows folks how to launch businesses on Amazon.
And now she leverages her experience to deliver coaching and create business-building courses and one of them is the Kindle Publishing Income Course.
What Is Included In Sophies Kindle Publishing Income Course?
---
The course consists of 6 training modules.
Here are some of the things that you would get in the course
-Step-By-Step Training —- an outline of the entire Kindle Publishing business model
–12-Month Team Support
–Sophie's Book Of Contacts — Her recommendations to outsourcing various tasks to get your book produced.
–3-Months Weekly Group Coaching — A weekly program to keep you on the right path to building your business.
-Niche Finder Software — Learn to use tools to find the right audience to market your book to.
–Public Domain Masterclass — Finding books with reseller rights
–Low Content Masterclass — Marketing your ebook using paid ads.
-Paperback and Audible Profit Multiplier — Making money with paperbacks and audiobooks.
-International Profit Multiplier — Target markets with different languages.
–Fast Launch FaceBook Group — Team up with other members in their private FaceBook group
How Much Does Kindle Publishing Income Cost?
---
The course cost is $2485. They have a 5-month payment plan consisting of $497 per month.
But the TOTAL cost of the course could be much higher. You may have to spend on hiring a freelancer to help you create the content for the book, or doing the graphic design. You might also have to look at advertising costs. In the end, the course could cost you close to $3000 or higher!
Does Kindle Publishing Income Have a Money-Back Guarantee?
---
You can request a refund within the first 180-days. However, it's a conditional money-back guarantee.
You have to prove that you have implemented the training and they will then decide whether or not you qualify for a refund.
Are People Happy With The Kindle Publishing Course?
---
On Trustpilot.com, Kindle Publishing Income scored a very low rating. They scored 2.2 out of five stars.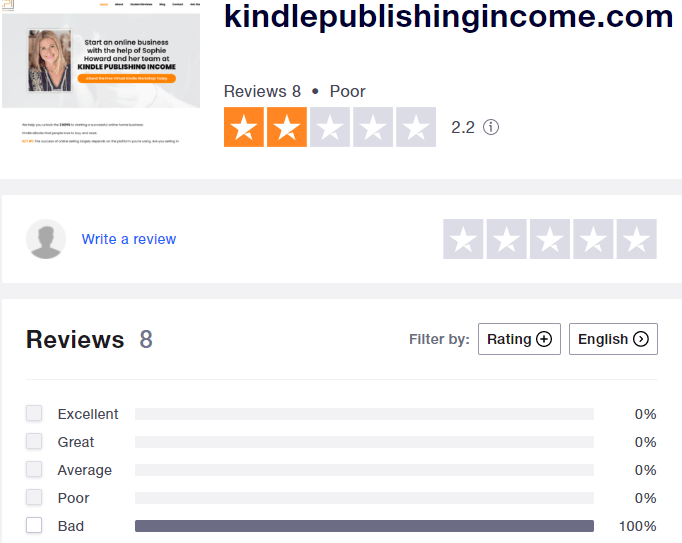 Does this mean that Kindle Publishing Income is a scam?
Let's check out the pros and cons before I reveal the verdict.
What I Like About The Kindle Publishing Income Course?
---
Real Owner, and Owner Transparency
It's cool to see a REAL person behind this course. These days, there are so many online courses, where the owner hides behind the curtains or makes use of stock photo images. Here are some that you should not trust, WriteApp Reviews and Cash Sniper.
2. No Hype or False Money Claims
There are no 'get-rich-quick' money claims on the official Kindle Publishing Income website. She does not promise that you will be making millions overnight, or that you will be able to quit your job in a month.
What I Do Not Like About Kindle Publishing Income
---
It is expensive.
You have to sell more in quantity to reach your income goals.
To scale your business – you would have to outsource, more costly.
Negative reviews on 3rd Party Review sites.
Sophie is not upfront with the full cost of running this Kindle Publishing Business
What Are Some Of The Alternatives to Kindle Publishing Income?
---
Kindle Publishing is not a new concept. And that is good news if you are looking to get started, but find this course pricey.
You can learn more about the KDP (Kindle Direct Publishing) program, on the actual Amazon site, or check out YouTube.
As for course material, you can check out Udemy. Lots of choices and the courses are cheaper.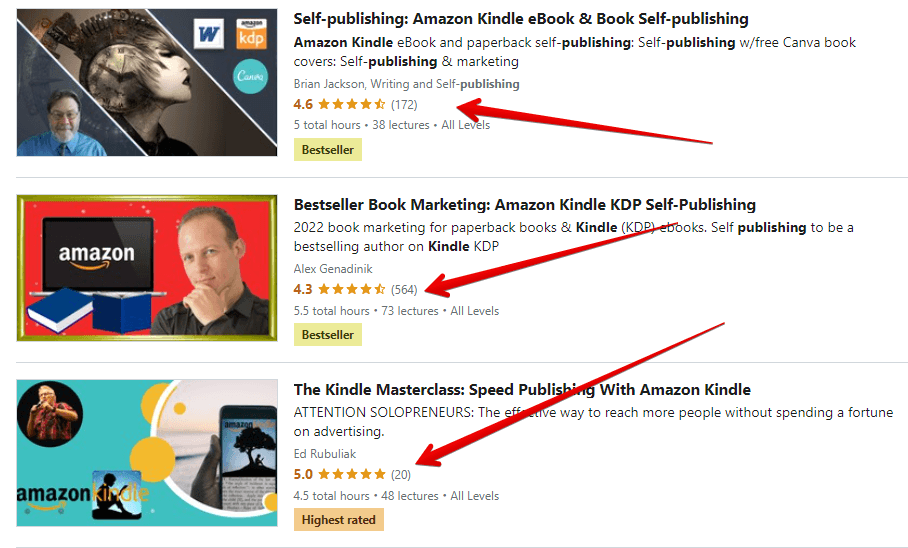 Is Kindle Publishing Income a Scam or a Legit Course?
---
Is Kindle Publishing Income a scam?
I would not call it a scam. The positive point about this course is that there is a real owner, who is very much success within the world of online business. It's also based on a legit business model, and there are no 'get-rich-quick' money claims.
The negative part is that it's an expensive course. But as I showed you, there are alternatives to the Kindle Publishing Income.
But the big question remains, 'Is an ebook publishing business the right fit for YOU?"
Firstly there is the possibility that you might not make it BIG with your first e-book. And that's okay because it's all about trial and error. And this means, that you would have to spend a great deal of your time working on it, till you finally strike luck.
Then if you choose to rather save yourself some time, you would outsource using a ghostwriter, then it will cost you. To get quality content, you would have to spend good money.
And the third aspect is that once you find that 'winner' e-book, you have to make sure you sell them in high volumes. Remember, ebooks are not that expensive. Since they are digital assets, the overheads are much lower than traditional books. And that means that your profit margins are lower!
So, let's say that if your income goals are $5000 per month, you would have to sell a high amount to get to that goal.
If the above factors do not bother you, and you are comfortable with the idea of making money by selling ebooks, then maybe Kindle Publishing Income is for you.
If on the other hand, you would to reach your income goals much faster, then consider starting high-ticket affiliate marketing. You simply focus on marketing high-price, high-quality goods or services. With this model, you do not have to produce the actual item.
For every successful transaction that takes place, you earn a high commission. That way you do not have to focus on turning high volume. Check out my video below to learn more about this business model.
This business model I believe is less complicated and affordable to start. You still do have to invest the time and effort, but it's easier to earn a passive income online and reach your income goals.
How I Make Money Online
---
I started my affiliate marketing business in 2016 and it's been a great experience. I've learned a lot and it's allowed me to work from home, which is a huge plus. If you're thinking of starting your own affiliate marketing business, here are a few things to keep in mind:
– It takes time and effort to build a successful affiliate marketing business. Don't expect to make money overnight!
– Choose products that you're interested in and know something about. This will help you write content that is both informative and interesting for your readers.
– Be patient and consistent with your efforts. building a brand takes time and dedication.
If you're looking for more information on how to start an affiliate marketing business, I highly recommend checking out this course. It's helped me learn everything I need to know about affiliate marketing and start making money from home!
Thanks for checking out my Kindle Publishing Income review.
If you have any questions please leave them below. I promise to get back to you as soon as I can.
Kind Regards and Take Care