Welcome to my comprehensive Livegood MLM review! If you're considering entering the network marketing business or looking for an MLM opportunity to make money, Livegood might have piqued your interest.
What makes Livegood stand out is its claim that you can earn up to $2,047.50 per MONTH without having to enroll a single person!
This claim sounds exciting, doesn't it?
In most traditional MLM businesses, recruiting is a fundamental aspect of earning higher paychecks. Just take a look at popular MLMs with income disclosures, and you'll see that recruiting plays a significant role in their compensation plans.
So, the big question is, is Livegood MLM a scam, or is it a legitimate business opportunity? How exactly can you make money with Livegood, and what benefits does their membership offer? In this review, I'll address all these questions and more to provide you with the necessary information for making an informed decision about whether or not to join Livegood.
Overview of The LiveGood MLM Company
---
Name: Livegood MLM
Availability: Worldwide Owners:
CEO, Ben Glinsky
Price: $49.95
Overall Rating: ★★☆☆☆ (2 stars)
What Is LiveGood All About?
---
Livegood is a company operating in the health and wellness industry, and its founders believe that a significant portion of the American population suffers from vitamin and mineral deficiencies.
Traditional foods fail to adequately address these deficiencies, potentially leading to organ failure and weakened immune systems.

To combat this, Livegood provides a range of vitamins and supplements aimed at promoting better health and well-being. Their philosophy centers on maintaining good health through proper supplementation, reducing the need for pharmaceutical drugs.
One of Livegood's key selling points is that they offer high-quality vitamins and products at affordable prices, making good health accessible to more people.
Recommended Reading: AIM Group MLM — The One MLM You Should JOIN!
Who Are The Founders of Livegood?
---
The CEO of Livegood is Ben Glinsky, who strongly believes that the current network marketing system model is broken.
He claims that less than 1% of MLM participants actually make substantial money, while 95% struggle to recoup their initial investment or earn any significant income.
According to Ben, Livegood is different.
They offer cheaper products and don't require members to participate in auto-ship buying or heavy recruiting. However, there have been concerns raised about Ben's involvement in previous MLM companies, including complaints from customers.(take a look at the screenshot that was from Ripoffreport.com)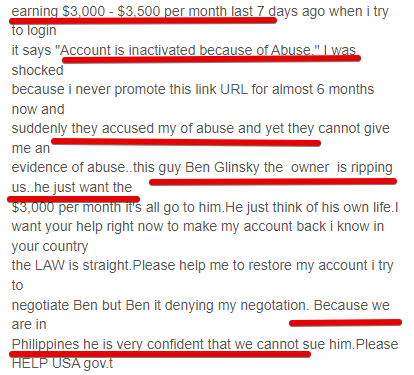 The rest of the Livegood team includes Lisa Goodkin (Director of Product Education), Nauder Khazam (Director of Network Marketing), and Ryan Goodkin (Director of Product Development), a pharmacist venturing into different areas of business.
The LiveGood Products: Are LiveGood Products Really Cheap?
---
While Livegood offers products in the health and wellness sector, its product range is not as extensive as some other MLM companies in the industry.
They sell multivitamins, protein shakes, CBD oils, and skincare products, but it's worth noting that these types of products are readily available from various brands in health stores.
Livegood claims that their products are affordable, and they even compare their prices to other brands to demonstrate cost savings.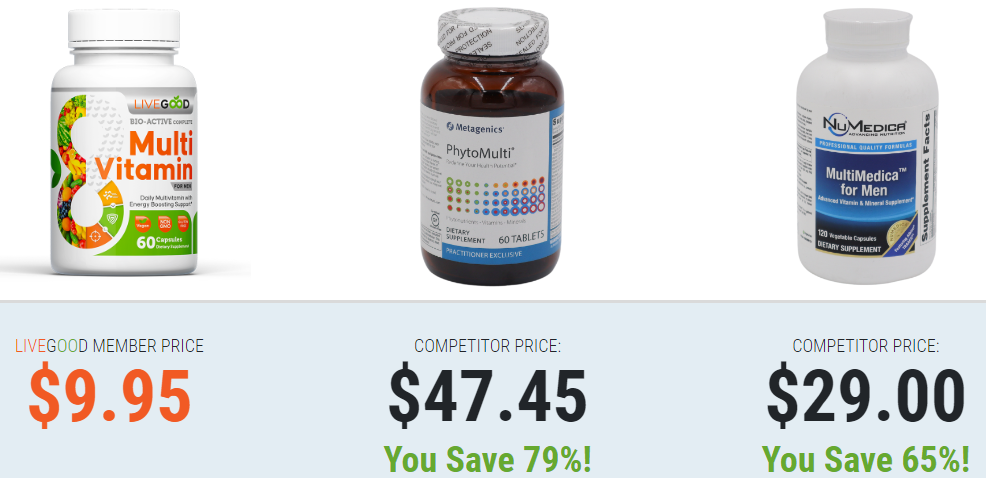 However, it can be challenging to convince people to switch brands if they already trust a specific product. While affordability is a selling point, it may also mean smaller profits for affiliates.
It's important to keep this in mind especially if you are thinking of making money by selling these products to your family or friends.
Here is a summary of the product range
Bio-Active Complete Multi-Vitamin For Men
Bio-Active Complete Multi-Vitamin for Women with Iron
D3-K2 2000 (a vitamin D3 supplement)
Organic Super Reds (cardiovascular supplement)
Organic Coffee
CBD Oil
CBD Oil – For Pets
Essential Aminos
Factor4 – Advanced Inflammation Management (Anti-inflammatory supplement)
E3 – Energy, Endurance, Electrolytes
Instant Youth (anti-aging cream)
Ageless Skin Serum
How To Make Money With LiveGood: The LiveGood Compensation Plan
---
Livegood offers six ways to earn money through their compensation plan:
Weekly Fast Start Commissions: Earn a $25 commission for each new member who joins as an affiliate and pays the $49.95 fee.
Matrix Commissions: As an affiliate, you are placed in a 2×15 matrix plan, potentially earning up to $2,047.50 without enrolling anyone directly, thanks to spillovers from higher-ranking affiliates.
Matching Bonuses: Receive a 50% matching bonus on matrix commissions from affiliates you personally introduced to the company.
Retail Commissions: Earn 50% of the price difference between member and retail prices for products bought through your referrals.
Influencer Bonuses: Increase your retail profits by focusing on higher product sales volume.
Diamond Bonus Pool: Reach the highest rank as a Diamond member and qualify for a percentage of the company's profits.
Are People Happy With Livegood? The People Have Spoken…
---
Customer reviews of Livegood products have been mixed.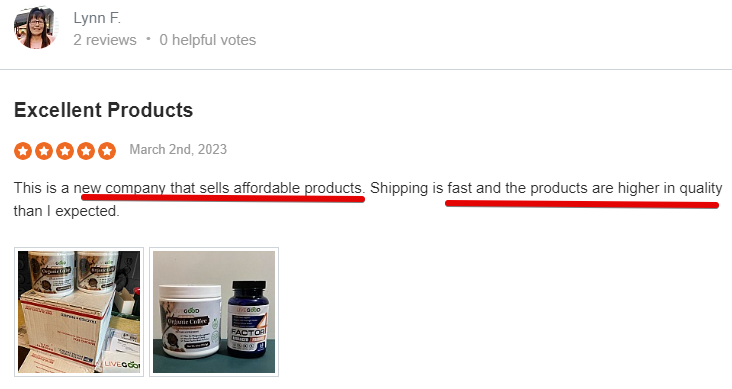 While some customers have positive feedback about the company's product lines, others have complained about poor customer support, difficulty obtaining refunds, and relentless attempts to recruit friends and family into the Livegood business.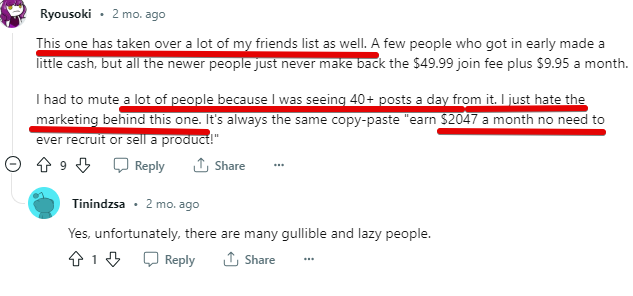 Is The LiveGood MLM A Pyramid Scheme? This One Can Be Tricky
---
According to Wiki, a pyramid scheme involves recruiting members by promising payments or services for enrolling others into the scheme, rather than providing investments or product sales.
With Livegood's matrix commissions, it might be possible to earn $2,047.50 simply from getting others to purchase the $9.95 Livegood membership fee and benefiting from spillover.
The focus on earning through matrix commissions without recruiting directly can raise concerns about whether Livegood operates as a pyramid scheme.
The absence of an income disclosure report and limited transparency in the company's history adds to these concerns.
My Personal Opinion: Is LiveGood MLM A Scam?
---
As a company selling nutritional supplements at more affordable prices, Livegood seems legitimate. Customers have reported positive experiences with their products. However, the business opportunity aspect raises red flags.
Livegood is relatively new, not registered with the Direct Selling Association (DSA), and lacks an Income Disclosure to demonstrate member performance. The marketing claim of earning $2,047.50 per month without recruiting raises skepticism.
My advice would be to approach the Livegood MLM opportunity with caution and consider alternative ways to earn a passive income online.
One such approach that I've found success with since 2016 is affiliate marketing. It doesn't involve heavy recruiting and allows you to build a business around topics you are passionate about.
If you'd like to learn more about how I've been successful with affiliate marketing, click here to explore this opportunity.
Thank you for joining me on this Livegood MLM review. I hope the information provided has been helpful, and I'm looking forward to hearing from you.
Best regards,
Roopesh