What is Juice Plus about?
---
Juice plus MLM business was introduced back in 1993. It is founded by Jay Martin, who is the President of National Safety associates. He is also responsible for producing companies involved in fire detectors, water and filters.
Mr. Martin concentrates on building this business of selling 'supplements'  that are composed of fruit,vegetable and grains.
Is Juice Plus MLM the right business of choice for you? I will cover two important aspects, the products, and the business plan. It is my hope, that this will help in making your final decision easier at the end.
---

PROS AND CONS OF JUICE PLUS
---
PROS
CONS
The products are focused on a competitive market
Complex compensation plan
Some folks may find the products expensive
The Juice Plus Products-Is it Something that You Would Buy?
---
Let me take you straight into this Juice Plus review by showing you what the products are all about.
One of the things that I found really interesting is the concept of the Tower Garden. This is where you have the opportunity of growing fruits and vegetables in your own home.
This is what the Juice Plus tower garden looks like.
The tower garden starter kit from Juice plus comes with everything that you need, in order to get you cracking with having your own mini garden. You will have the opportunity to grow your own basil, beefsteak tomato, bell pepper, cherry tomato, cucumber, eggplant, and lettuce.
The only downside is that there is not much of a variety when it comes to growing fruits. Furthermore, the price, in my opinion, is little high, considering that it will take you a year to pay it off. During my research, I discovered that these tower gardens are actually quite popular.

My search lead me to the famous Amazon website. I found that you can pick it up at a much cheaper price. You've surely got to do your homework in terms of, what other materials are needed to be purchased, in order to get the garden started.
The point is that if you're going to spend 45 bucks a month, might as well shop around, I am certain you could get everything for less than this price.
Let us take a look at their flagship products- the supplements.
The Juice Plus Orchard and Garden Blend
The product comes in both capsules as well as in a chewable form. It is said that this product contains a mix from 20 different fruits, grains and vegetables.
The 'fruit powders,' are formed as a result of having water being removed from them, after which, via a series of processes, they are then formulated into either of these two dosage forms.
In addition, there is a third product called the Juice Plus Vineyard Blend. This is a composition of grapes and a blend of other berries, that is said to be a powerful antioxidant.
Juice Plus Shakes and Nutrition Bars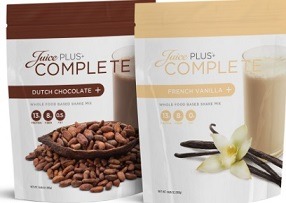 To cater for the fitness market, Juice Plus has two protein-rich shakes, and, protein and fiber content bars in their portfolio. The shakes and bars are said to be naturally sweetened, free from gluten and 100%vegan.
The Juice Plus product lines are not advertised as vitamins, medication or a treatment of any kind. The company stands by their statement that the products are to function as 'support to a healthy diet.'
Whilst Juice plus states that their products do undergo strict manufacturing procedures, which I do not deny, it still does NOT confirm whether or not they are made with nonGMO ingredients.
If there are any Juice plus distributors reading this review, that are able to confirm this, please Iet me know. I will gladly update this space.
The Juice Plus Compensation Plan
---
To get started with your Juice Plus business, you will firstly have to buy a Juice plus franchise. This will cost you $50.
You get access to your own corporate website where you can send people to, to learn more about the products. All is taken care of by the company should you have customers wanting to place orders. They will fulfill and ship these orders and you will get paid your commission from any sales that are generated.
The $50 qualifies you to enter the first of 7 levels within the Juice Plus marketing plan.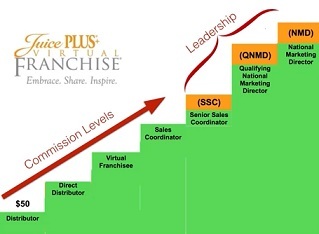 Here are the other levels:
Distributor Level
Direct Distributor
Virtual Franchisee
Sales Co-ordinator
Senior Sales Coordinator
Qualifying National Market Director(QNMD)
National Marketing Director(NMD)
The first four levels are your commission levels whilst the remaining upper levels are your leadership levels.
Retail Sales Profit
This is the commission on profits, from the sales generated from either of the two major Juice Plus products, namely the Garden blend/Orchard Combo and the Trio Package(Garden blend/Orchard and Vineyard products).
Distributor Level:  $23/$39
Direct distributor:  $29/$49
Virtual Franchisee: $37/$62
Sales Co-ordinator: $46/$76
Wholesale Commission
You start earning wholesale commissions from the second level upwards. To reach the Direct Distributor level, you would need to accumulate 2000 pts. That is roughly around 20 customers. Here are the wholesale commissions for each level.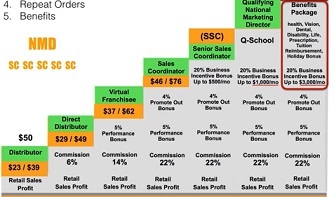 There is a faster way to get to this level and that is by accumulating 500pts within 30days.
The wholesale commission for Direct Distributor is 6%.
Bonuses
On the third level, the Virtual Franchisee level, you would start to earn a 5% Performance Bonus and 14% Wholesale Commission. To get to this level, you would need about 50-60 customers on your team that would get you to make 6000PTS. There is an alternate fast track way as well.
On the fourth level, the Sales co-coordinator, you would earn a 4% promote out bonus, 5% performance bonus and 22% Wholesale Commission.You need to accumulate 12 000 points but need to make sure that you have 3 active direct distributors as well, within your downline.
On the fifth level, the Senior Sales Co-ordinator, you would earn a 20% Incentive bonus up to $500 a month, 4% promote out bonus, 5% performance bonus and 22%Wholesale Commission.
On the sixth level, the Qualifying National Marketing Director Level you would earn a 20% Incentive bonus up to $1000 a month, 4% promote out bonus, 5% performance bonus and 22% Wholesale commission.
On the final level, the National Marketing Director Level, you get a 20% incentive bonus up to $3000 a month, 4% promote out bonus, 5% performance bonus and 22% wholesale commission. In addition, you qualify for the corporate executive level benefits package which includes the following:
Health, vision, disability, life, reimbursement and holiday bonus.
As is evident, your success is highly dependent on how efficiently you can grow the business. By this, I mean doing more recruiting and getting others to join your downline, rather than just selling the products on their own.
My Opinion of Juice Plus
---
Is Juice plus a pyramid scheme? A pyramid scheme is a business model that is focused on the recruiting of members and promising them compensation for enrolling new members with very little focus on products. In my opinion, I do not think that Juice plus is one of these schemes.
However, in closing, I would like to tell you what I think of both the products and the business aspect of Juice plus.
The Juice Plus products- My Take on them
Juice plus products may NOT be cheap for everyone. Some Juice plus distributors may argue that the cost is minimal in comparison to the long-term benefits that these products offer.
This is where things can get a bit tricky. Whilst you may hear that Juice plus products help, there are no solid grounds to say that it really works. In fact, even when you visit the website, there are no claims to any product working for any particular condition.
As a pharmacist, I believe that you can say the same thing about a multivitamin. It's hard to say whether it will work for you, if you do not know exactly what it is that is wrong within your body.
If you just keep taking vitamins and do not know what you're actually deficient in, then it is simply a waste of your money and an extra burden placed on your body!
This is why I believe that the better path to a healthier you, is one with a holistic approach.
This includes regular exercise, drinking lots of water, getting good hours of sleep and eating lots of fruits and veggies. I tell this to my patients every single day. It's all about lifestyle modification.
If you're thinking of using the Juice plus products, then there is one last thing I want to make you aware of.
Did you know that when it comes to eating fruits and veggies, you cannot mix fruits and vegetables together? Surprised!?
Check the chart out below.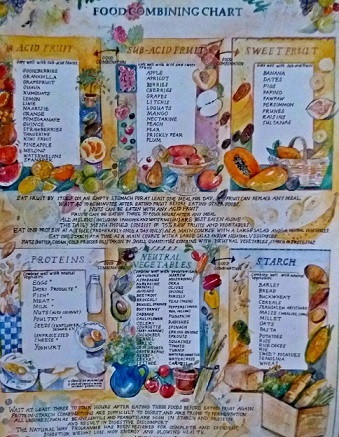 Fruits have different acid levels and should be combined accordingly. Eating fruits and veggies together can cause havoc in the body, like fermentation for one. Juice plus products has them all mixed together.
Just thought, that I'd let you know.
How will you grow your Juice Plus Business?
What plan do you have?
The more you recruit, the more successful you will be in this MLM business.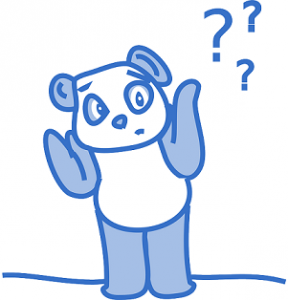 What happens once you have talked to all your family and friends? Can you rely on only the corporate website and Youtube videos to get more leads to your business? Unless you are experienced in sales and marketing, Juice Plus can be a challenge to market.
I am not saying that you can't do it. It may not be a walk in the park.
If you are great in marketing, then by all means go for this business. I on the other hand, did not fair well in the MLM business. I found the products expensive to sell. More than that I could not get people to sign up. The recruiting aspect just did not cut it for me.
Like its said, different strokes for different folks.
MLM VS AFFILIATE MARKETING
If you feel that Juice plus is not for you, then it is not all 'doom and gloom'. I built a business earning money from recommending products or services to people. Its based on a concept called affiliate marketing.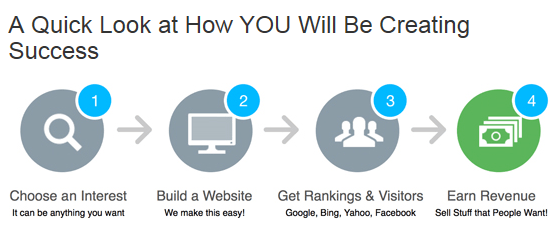 Basically, you would need a website and that is easy to get, as I will show you in a moment. With the company that I learnt through, you get TWO FREE WEBSITES upon sign-up. The sign-up process is FREE too. Anyway, the nice part about affiliate marketing, is that you would be building a business around your passion.
You DO NOT need to continuously buy stock and you DO NOT need to recruit ANYONE to become successful.
The amazing platform that I learned affiliate marketing through, is called Wealthy Affiliate. Should you be interested in knowing more, then do check out my detailed review of Wealthy Affiliate here.
CONCLUSION
---
Thank you so much for joining me on this review of the Juice Plus MLM. I hope that it has helped you out.
Which one would you go for, MLM or Affiliate Marketing?
Would love to hear your thoughts.
Regards
Roopesh