Welcome to this Bitpaye review. Would you like to earn cryptocurrency from just doing simple tasks? These simple tasks include playing games, clicking links, answering surveys, and viewing ads. If it sounds like something you would enjoy doing, then you might be inclined to register with the Bitpaye website.
Is Bitpaye a scam or is it a legit 'get-paid-to' website? More importantly, is it worth your time and effort? Let's face it you are looking to make some serious money online, right? So will Bitpaye help you to reach the goal of making decent money online?
I took this site for a test run and would like to show you what it's all about. At the end of this review, you will have a clearer picture of what is going on and will be able to make an informed decision on whether or not to join.
Congratulations by the way for taking the time to do your research. It shows you will not accept things at face value. And that's a good thing as there are tons of online scams. There is also a legit way to make money online.
So, let's dive into this Bitpaye review.
BITPAYE CRYPTO 'PTC' -SUMMARY BOX
OVERALL RATING:0.5/5
Bitpaye is a 'pay-to-click' site. You get rewarded in cryptocurrency for completing simple tasks. These tasks can be downloading apps, playing games, clicking on links, or answering surveys.
The pay is extremely small compared to the amount of time and effort that you have to put in. The earning potential is low. It is not an opportunity where you can earn life-changing money.
My Recommendation: If you are interested in building a business with real income potential, that is affordable to start and is newbie-friendly, click below :
What is Bitpaye All About?
---
Bitpaye is marketed as a PTC or pay-to-click initiative. Basically, it's a site that offers its members the opportunity to earn cryptocurrency from completing simple online tasks. It is very similar to other GPT sites that I have reviewed such as Prize Rebel, PointClub, and Wpp10.
The only difference with those that I mentioned above, is that they reward you with gift cards, points, or even cash. In the case of Bitpaye, you have the opportunity to earn cryptocurrency.
They offer a range of simple tasks that you can do to earn. There is no information as to who the owners of the platform are.
The only piece of information that I could find is that the domain is not new, it was registered back in 2016.

As far social media is concerned, they have around 196 YouTube subscribers and 232 Twitter followers.
How To Make Money With Bitpaye?
---
The first way in which you can earn crypto is by viewing ads.
All you have to do is click on the viewing ads section.

You can choose to do 'surf ads' or 'window ads.'


They both work the same way. You simply watch the ads for a couple of seconds. It can take 10 to 15 seconds. After that, your account will be credited with Satoshi.
The second way to earn with Bitpaye is by completing offers in the 'Offer wall' section. Here you can play games to a certain level to qualify for a reward, or you can choose to take online surveys.
The third way to earn is by clicking on links.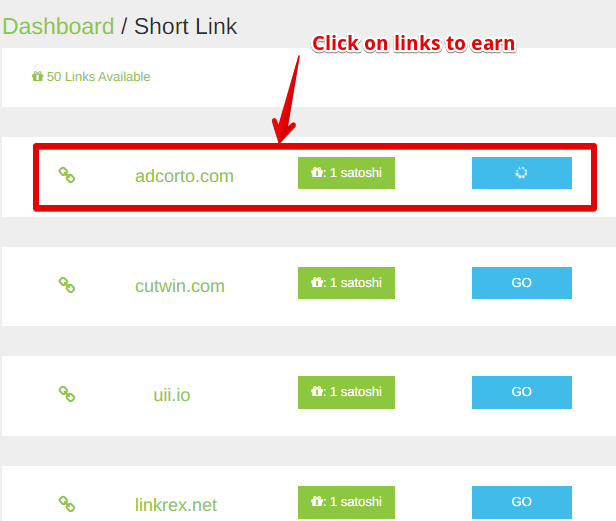 For every link that you click on, you would earn 1 satoshi.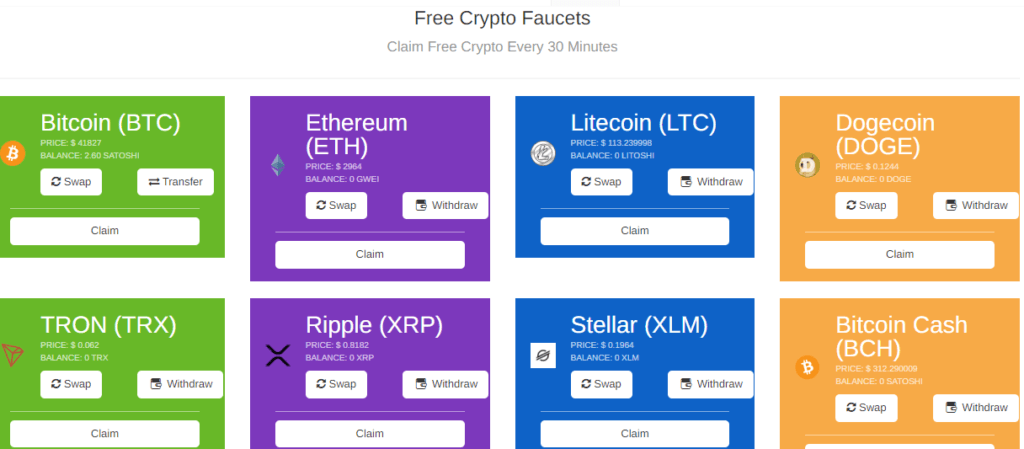 Then you can claim free crypto faucets. However, you can only claim every 30 minutes.
The final way in which you can earn with Bitpaye is via their referral program. You can earn a certain percentage of the efforts from your referrals. Should they take out an advertising package, then you can earn a percentage of that too.
Can you really make good money with Bitpaye?
Let's take a look in the next section.
How Much Money Can you Make With BitPaye?
---
As far as viewing the ads are concerned, you can only view a certain amount of ads every 24hours.
So, if I were to look at the Surfer Ads, there are a maximum of 6 ads that I can view. Take a look at the screenshot below.

Then if you add up the window ads, there are 3 ads (2.3 + 1.8 + 1.8) and that would be 5.9 satoshi
Then if you were to click on their links section, you can make a maximum of 100 satoshis.
Then over a 24 hour period, you can claim 1 satoshi every 30minutes, giving you a total of 48 satoshis.
So, overall in a day, you can earn around 154 satoshis.
How much money is that for a day's work?
At the time of writing this review, 1 satoshi was equivalent to 0.0004194 dollars. So, if you made 154 satoshis, then you would have made 0.0645876 dollars.
And that is less than 1 dollar for a day of work!
Is it really worth your time?
Is Bitpaye a scam? Let's take a look at the pros and cons before I share my verdict with you.
What I Like About Bitpaye
---
Membership is free
The tasks are easy to do
You earn cryptocurrency for completing the tasks
What I Do Not Like About BitPaye
---
Earning potential is really low
No Testimonials
No proof of earnings from anyone
Takes lots of time and rewards very little
They are not teaching real business building skills
Is Bitpaye a Scam? My Personal Opinion
---
Is Bitpaye legit?
There is no owner transparency. There is also no proof of anyone earning from using this platform. I would not call it a scam, but I also would not recommend this site.
I would not recommend this site due to the fact that the earning potential is really low. You earn next to nothing for the amount of time that you invest in completing the task.
In my opinion, it's just not feasible. Especially if you are one who is looking to make real money online. Doing these tasks will not allow you to earn money that can change your life or help you to quit your job.
For all of the time that you are investing, you could be more productive by investing the time in learning skills that can help you to build a business with passive income potential.
The only consolation is that Bitpaye offers easy-to-do tasks.
If you want to make real money online, there are way better alternatives.
How I Earn A Passive Income Online
---
I transitioned from the health field to the online world. As a pharmacist, I enjoyed my profession but my own personal health challenges forced me to look for an alternate source of income.
I earn a passive income online thanks to my affiliate marketing business.
The good news is that with affiliate marketing, you can build a business without having to recruit a single person. You don't have to go out there and cold-call people.
You can start as a complete newbie. You do not even need any sales experience. And you do not have to create your own product. And you do not have to outlay capital to purchase any products.
With affiliate marketing, you simply bring the buyer and seller together. And for every successful transaction that takes place, you would earn a commission.
You can build a business based on your own passion, hobby, or interest. You can work in your own time. It also offers you the awesome benefit of earning a passive income online
One of the coolest things about the affiliate marketing business model is that you are not restricted to selling just physical products. In fact, you can earn really high commissions from selling digital products.
It would be my pleasure to introduce you to this business model. I've been using it for five years. Let me help you to get started. Simply click on the link below to learn more
Thanks so much for joining me on this Bitpaye Review.
I hope that it has helped you out.
Looking forward to hearing from you.
Wish you everything of the best in your online success,
Kind Regards and Take Care