What is Ecom Profit Sniper all about? A platform that promises you a return of $500,000 per year with just 20minutes of work? Seriously, is this really possible?

Naturally, when I saw this bold statement, I could not help but ask, is Ecom Profit Sniper a scam? There are no testimonies or even a free trial to try out, so that sort of makes it all the more suspicious. Nevertheless, at this point, I gave Ecom Profit Sniper the benefit of doubt.
My research came up with some interesting findings and I am glad to share them with you. It's my hope that after reading this review, that things will be clearer for you and it will be easier for you to make a decision on what to do next.
Cool, let's get this on the way.
OVERVIEW OF ECOM PROFIT SNIPER
---
NAME OF PRODUCT: ECOM PROFIT SNIPER
WEBSITE: www.ecomprofitsniper.com
PRICE: From $37
OWNERS: TOM PARKER
OVERALL RANK: 2 Out of 5 Stars
HOW DOES ECOM PROFIT SNIPER WORK?
---
A certain Mr.Tom Parker who is the narrator of the sales video, claims, that one can make up to $44,290  in one month using the Ecom profit sniper system.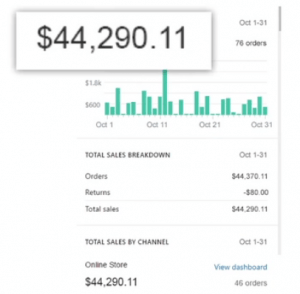 Sure, people are making money like this, online, so it's not a far-fetched possibility. But how you get to it, is the real challenge. Let me show you the 'so-called' secret behind Ecom Profit Sniper.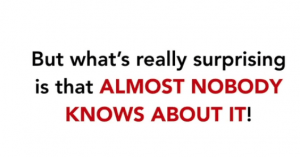 'TOM' says that not many people know about his 'make money' strategy. Want to know what he is referring to?
It's DROPSHIPPING!
What is Dropshipping all about? It is basically a supply chain management technique. It's a process where you as a retailer, do not have to keep any goods on hand.
You sell items directly on your website. When a customer orders a product, you then transfer the order and customer's shipment details, to a partner manufacturer or wholesaler who in turn will ship the goods to your customer.
In other words, it's a legal way of making money online by selling products that you do not own.
The secret that Mr. Tom is talking about here is an e-commerce platform called Shopify. You may have heard of them but if you haven't, know that they are not a secret, that's for certain. You can visit their official website or have a look at my review of Shopify here.
This is not entirely true. There is a fair amount of people using Shopify. So, do not be fooled, into what Tom says.
There is something else that he says that does not make any sense to me.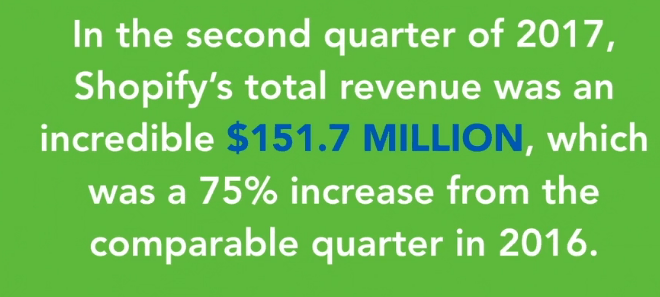 There is absolutely no reason to tell us how much Shopify is making. That is of no relevance to us. Shopify is only a platform that allows you to register for an e-commerce site. That's it. They do not teach you how to become a success with your website.
This information is misleading.
To learn how to use this platform, you merely need to watch the Shopify tutorials. In fact, they have a trial run that you can register for.
Exactly how would you market your Shopify e-commerce website? Ecom profit sniper talks about using Facebook paid advertising. According to Tom, ' it's a little-known secret' But that is another lie.
You can learn everything directly by simply logging into the Facebook Ads' manager section.
HOW MUCH DOES ECOM PROFIT SNIPER COST? IS IT REALLY WORTH IT?
---
The price is $37. Is it really worth it?
Ecom profit sniper claims that they will teach you how to do drop shipping using Shopify.
The training is about leveraging the Shopify platform and using Aliexpress as your wholesaler.There are only two videos when you sign up. One that talks about selecting a niche and the other about finding a product.
This is info that you can easily find elsewhere.
There are some modules that cover aspects such as:
Setting

up your Shopify store.

How to use additional products to your site

and using the Shopify extension.

How to find your products

, and

Facebook Marketing.
All in all, the training is fairly decent, but not sufficient enough if you are a newbie and are looking to make money online with a solid business foundation.

CAN YOU REALLY MAKE MONEY IN 20MINUTES?
---
We would all love to make easy money. The reality is that setting up a website takes time and a fair amount of effort.
It's not as easy as signing up with Shopify, adding products, and hoping that people will magically come and buy from your store.
Dropshipping is a legit model and folks are making good money. There are obvious benefits such as low investment, saving you from capital stock outlay, flexibility, diversifying your products and upscaling.
But the good always comes with the not so good parts. And here are some 'risks' and challenges you will face with dropshipping.
You Need to shop for good suppliers (research for the best rates and deals).
You need to look at shipping costs.
Quality Control- if your customer received damage products, you have to deal with them.
Marketing Expense-this is your lifeline, and you need to master this strategy if you want to survive.
As you can see, it's not a case where you can merely just sit back, work for 20minutes and take the rest of the day off or take frequent vacations like Mr. Tom puts it.
Contrary to what is being said in the video, it is essential that you know, that you have to set things up and it takes time, patience and hard work. At a later stage when your business is gaining traction, then you can afford to be more flexible.
WHO IS THIS TOM PARKER CHARACTER?
---
No name, no face. But what you do get, is a story.
A story of someone who once made money online, when the internet was still in its infancy.
Now he stakes claim that these very same strategies have become obsolete. Hence, today he presents, the Ecom Profit Sniper system,' the secret to the money-making conundrum.'
Whether this story actually checks out, is anyone's guess. No-one can verify it. As for the person's identity, I got something interesting to show you.
Check the image out below.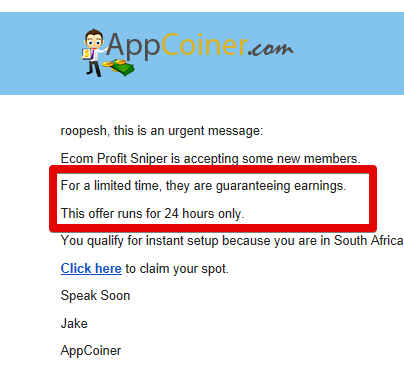 If you are not familiar with the Appcoiner platform, let me fill you in.. In a nutshell, it's a platform that pays you to test out apps. I wrote a full review of it and can tell you that overall, I did not find it worthwhile or something that I would personally recommend to anyone.
You can read my detailed review of Appcoiner here.
Is it possible that Jake from Appcoiner is also behind Ecom Profit Sniper?
So whilst Appcoiner is something that I am not fond of, is Ecom Profit Sniper a Scam?
Up next, my verdict.
IS ECOM PROFIT SNIPER A SCAM?- MY PERSONAL OPINION
---
The training on offer is mediocre and you can get some of the information if you were to do your own research.
I built my own e-commerce store, called My Treasured Books.com As opposed to a niche affiliate marketing business, an e-commerce store relies heavily on marketing for it to be successful.
I tried Facebook paid marketing, and its all about testing and paying and testing some more, to find out what works.My point is, that this concept is not ' a get rich thing,' as portrayed in the sales video. Its misleading and can raise false hopes.
Therefore, I for one would NOT RECOMMEND, ECOM PROFIT SNIPER.
IS THERE A LEGIT ONLINE BUSINESS TO START WITHOUT THE 'DROP SHIPPING HEADACHES?"
---
Yes, as mentioned above, it's the niche affiliate marketing.
It's a concept where anyone (even a complete newbie) earns money by promoting other people's products via their own website. Like for instance, Amazon will pay you, if someone buys an Amazon product that you are promoting.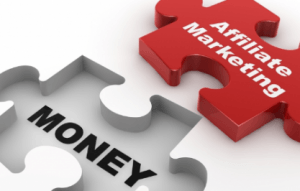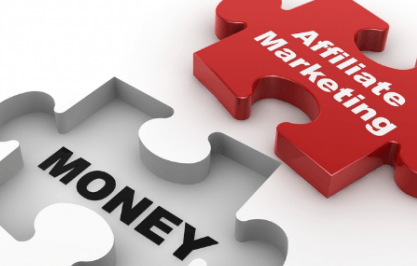 The obvious difference is that you will get paid much less, as your commission is determined by the Merchant. Whereas, with drop shipping, you can dictate your own profit margins.
The advantage with affiliate marketing is that you don't have to deal with customers, or worry about profit margins and competitors pricing, shipping costs and country taxes.Learn about affiliate marketing here.
I can relate to Mr. Tom or whoever it is when he says that the old SEO techniques are redundant. With new and continuous updates to Google's algorithms, many folks who have used old backlinking methods, or keyword stuffing will see their website suffer in ranking and ultimately traffic.
That's why if you want to be successful in the online world, it helps to be aware of the changes within the industry. I joined an awesome business platform 3 years ago that taught me the right way on how to build a business with a solid foundation, from the word go.
They're constantly updating their platform, and keep you informed of the latest news. They have top-notch training and a one of a kind community all helping each other. You can join it for free and start the lessons now.
or
Thanks so much for joining me on this Ecom Profit Sniper review.
I hope that it has helped you out.
Which one sounds better to you? Drop shipping or affiliate marketing?
Would love to hear from you.
Kind Regards and Take Care.
Roopesh