Overview of the Univera MLM Business
---
The brainchild behind the Univera business opportunity is the Korean businessman, Mr. Yunho Lee. After having no luck with conventional medicine to help him with his poor health, he turned to learning more about the healing properties of the Aloe Plant.
From that point on, he went on to research more about the "ethnobotanical" properties of other species within the plant kingdom. Univera, a 20-year-old business was born and is now run by the late Mr. Lee's son, Bill Lee.
Is Univera a scam and should you join them? I know that there are other Univera healthcare reviews that you may have come across. However, with this review, I am going to make things easy for you today.
I will highlight two fundamental aspects of Univera. The first is their product line and the second is their compensation plan. By putting them into perspective, it will become clear to you of what you need to do in order to succeed.
All that will then be left for you to do, is for you to decide to join or not.
Ready?
Great!
Let's start.

THE PROS AND CONS OF UNIVERA
---
PROS
Company has a long-standing history in the market
Products are within an evergreen niche- (the health sector)
CONS
Business is limited to certain countries
Products are expensive
Need to register for the Convenience Plan(CP) to qualify for free shipping on products
THE UNIVERA PRODUCTS- ARE THEY REALLY THAT DIFFERENT?
---
The father and son duo claimed to have found the way of extracting the bioactive compounds from the Aloe Vera plant.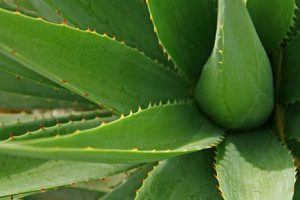 In fact, on the official Univera website, it states that they are able to "perfect the technology used to uncover the bioactive compound within any medicinal plant…"
Univera claims that by doing this, they are able to develop products that are capable of "decreasing damage or increasing repair at the cellular and the DNA Level, while delivering bioenergetic compounds that optimize cellular energy."
Their product portfolio covers a range of health categories, such as
Energy and Mental Clarity
Bone and Joint Care
Weight Management
Immune Health
Heart Health
Digestive Health
Let me show you some of the products within their digestive health range.
UNIVERA ALOE SELECT DRINK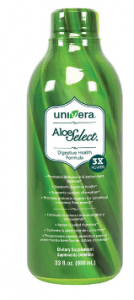 REGULAR PRICE: $36.99
PREFERRED PRICE: $33.99
This product is said to contain Green Tea Leaf Extract and Decolorized Aloe Leaf Extract. This preparation is said to aid in promoting immune and antioxidant defense as well as supporting digestive health and nutrient absorption.
There are other product variations that contain the Aloe Vera extract such as the,
Aloe Select Mango Sachet – $42.99 for 30 Sachets or Preferred Price of $38.99
Aloe Gold Dietary Supplement – $36.99 for 30oz Bottle or Preferred Price of $33.99
Aloedophilus Advanced Probiotic – $34.99 for 30 Veggie capsules or $31.99
Are the Univera Products really worth it?
---
The products are not cheap. It does not surprise me as this is normally the case when it comes to most MLM organizations.
Shipping costs and taxes still need to be added to the price unless you register for the CP(Convenience Plan). This would qualify you to receive free shipping.
As to whether these products are worth the price, I am of the opinion that there are alternatives which you can find at your local health store and at a cheaper price.
However, should you decide to get into the Univera business, I would suggest that you start by purchasing these products and trying it out for yourself. 
People will find it easier to buy from you, if you can speak from experience of having used these products yourself.
On the other hand, one must also consider the possibility that these products are within a saturated market, and that there are a variety of choices available out there. Therefore people might not be too privy to just pull out their wallets and buy.
This can make it tough to bring in sales.
I don't mean to discourage you, just want to make you aware of the possibilities that you can encounter.
Let me show you how the Univera compensation plan works.
The Univera Compensation Plan
---
In a nutshell, you can earn money via two major ways, when you sign up as a Univera Associate.
1. Selling of the products– either as Retail Profits or Selling To Preferred Customers (discounted prices)
2.Recruiting people into Your business– when new people join your business, and when they purchase enrollment packs, you would earn a commission.
To qualify as an active member though, you would need to maintain a consistent PERSONAL POINTS VOLUME(PV) of 100.
To maintain this 100PV, it is suggested that you purchase a convenient personal pack on a monthly basis. The cheapest one is roughly around $179. There are other higher priced packs that you can purchase if you like.
Whilst you can earn fairly decent profits by personally selling the products, the more lucrative way of earning, is through recruiting others.
As you get people to join your downline, they will naturally purchase their own 'starter packs,' to maintain their active status. Collectively, the points that you and your team will accumulate is called BUSINESS VOLUME.
The more business volume that you make, the higher your rankings, and ultimately the more money you would earn.
For instance, if you can ascend to the BRONZE rank ( 2000 BV), then you would earn a bonus of $313. As you ascend to higher levels, the bonuses will get bigger.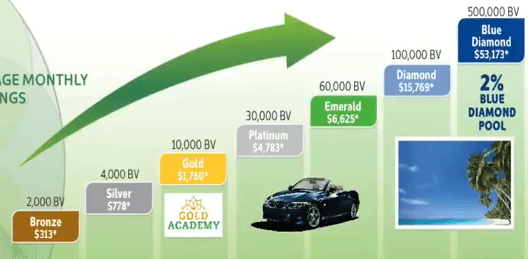 There are other bonuses as well, such as,
One Time Rank Bonus- This is a bonus you will achieve upon reaching a specific level.
Xpress Rank Bonus– Paid to you, if you achieve ranks within a certain timeframe.
Consistency Bonus- This is a bonus you receive by maintaining your rank for four consistent months.
There are other incentives and car bonuses as well. The video below tells you more about these bonuses.
Bottom Line- The More people you recruit and get to duplicate what you do, the more successful you will be.
Now that you know more about the products and business model, there is one last question left to answer…
Is it worthwhile for me to join the Univera business? 
I will share my opinion and help you decide.

My Personal Opinion of Univera
---
Apart from the tough competition that you may be up against in terms of selling the Univera health products, there is another issue that you need to consider before signing up. That is the marketing aspect of your business.
I believe that the core ingredient towards one's success in this MLM venture, is dependent on the amount of training and support that one would receive.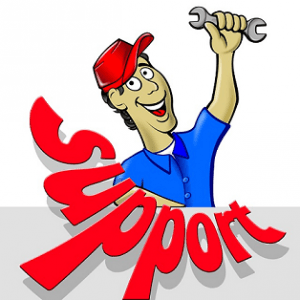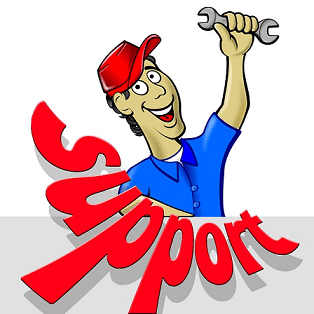 Support would ultimately come from your upline.
In terms of training, you do get your own 'business starter kit.'
But is that enough?
The Univera Getting Started Kit consists of:
Product catalogues
Products samples to give to prospects, and
Enrollment Flyers
Included in this kit, is a link to Youtube Product and business videos. These videos do not share much light on how one should go about growing their Univera business.
The one interesting concept that I had noticed, is that associates kept on talking about 'the Power Of Duplication.' 
Your success within most MLM's is dependent upon getting other people to duplicate what you are doing. I think that this is where independent consultants can experience 'hiccups' when growing their business.
The reason that I am saying this, is that there is no adequate training to properly market oneself.
Once you have exhausted the option of talking to family and friends in an effort to grow your downline, you will need to come up with an alternate plan. Does Univera give you that plan?
How do you stand out amongst the crowd? How do you market yourself differently?
Unless you have a good knowledge and experience in sales and marketing, I believe that it can be a challenge to grow this business.
UNIVERA BUSINESS- YAY OR NAY?
---
I hope that this Univera MLM review has helped you out. If you are deciding to join the business, then I wish you all the success.
If on the other hand, you do want to join this business because,
You Do Not Like the Idea of Recruiting,
You Do Not Want to spend on Products on a Monthly Basis,
You Do Not Want to Be Restricted to Working in certain Countries Only,
Then perhaps take a look at MY NR1 RECOMMENDED BUSINESS OPPORTUNITY. It's free to sign up to.
In fact, this opportunity allows you to,
Build an Online Business that Would Give you Access to a Worldwide Market
Build a Business based on Your Passion or Interest
Begin building, even if you have NO EXPERIENCE, and 
Thank you for your time and it was awesome to have you here today.
I wish you tons of success in your online ventures.
Kind Regards and Take Care
Roopesh