Is Advocare for You?
---
This health and wellness company was started back in 1993 by Charles E.Ragus. The name of the company was meant to convey his intention and his commitment to being an advocate who cared.
Whilst they have an extensive product portfolio and have been in existence for a while, you are here for one reason only. You want to know if this is the right company for you to join?
My Advocare MLM review is going to help you make that all-important decision.
There are three core essentials that I have highlighted about Advocare. If you are happy with these, then you are good to go.
Let me first show you some 'ups' and downs' of the company.

PROS AND CONS OF ADVOCARE
---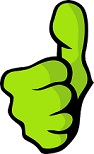 No Auto shipping required
Member of DSA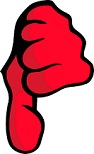 Complex compensation plan
Fastrack to Advisor level is expensive
Products are expensive
Need to upgrade to Advisor level to earn higher commissions
THE ADVOCARE PRODUCTS
---
AdvoCare boasts quite an extensive range. Some of the products included within their portfolio are,
Meal replacement shakes,
Vitamin, Amino Acid, and Dietary Fiber Supplements,
Workout and Weight Loss Products
Skincare products and
Cleansing systems
Are the AdvoCare products expensive?
The AdvoCare MNS 3 Multinutrient System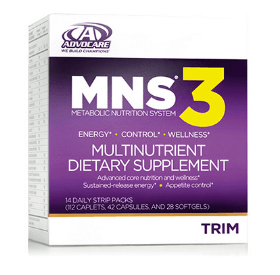 RETAIL PRICE: $43.95
PREFERRED CUSTOMER PRICE: $35.16
Servings: 14-Day supply
Apparently, this is a preparation that is said to help with appetite control, energy, and overall wellness nutrition.
Let me show you another product line.
The AdvoCare Meal Replacement Shake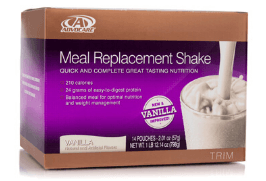 RETAIL PRICE: $44.95
PREFERRED CUSTOMER PRICE: $35.96
Servings: 14-Day Supply
There is the famous Advocare 24 day challenge, supplementation, and nutrition program that you can try out. You will have to purchase the package with the mandatory standard items and can add others as you deem fit.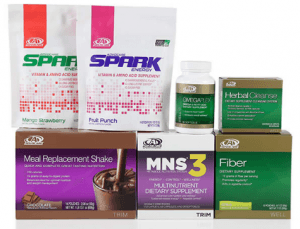 In my opinion, I think that for a 14 day supply, these products are fairly expensive. However, having said that, there is a preferred customer plan where you can qualify to get products at a discounted price.
You will have to register though to become a preferred customer. The cost to register is $19,95, which is renewable on a yearly basis.
Upon successful registration, you immediately qualify for a 20% discount on Advocare products.
To qualify for higher discounts, you will need to make purchases that are higher in amount and will have to maintain product purchases within 6 consecutive pay periods (see table below).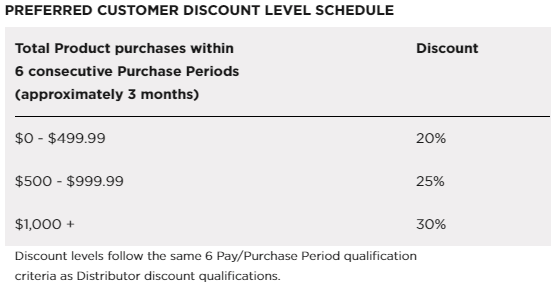 One fundamental aspect that you need to take into account, should you decide to pursue the Advocare business, is the products- do they really work?
If you are going to market products that do not work, then you would be wasting both your precious time and hard-earned money.
Below is what my research led to me to find, in terms of Advocare product efficacy…..
DO THE ADVOCARE PRODUCTS ACTUALLY WORK? – BOTH SIDES OF THE COIN….
---
When it comes to answering this sort of question, it will never be as straightforward of an answer as one would like it to be.
The truth is that we are all different and what may work for you may not necessarily work for another. You and I may not get the same results.
Having said that, during my research I had come across various Advocare complaints.
These complaints surrounded issues such as,
People feeling dizzy, getting nausea and headaches
Difficulty in breathing
Upset stomach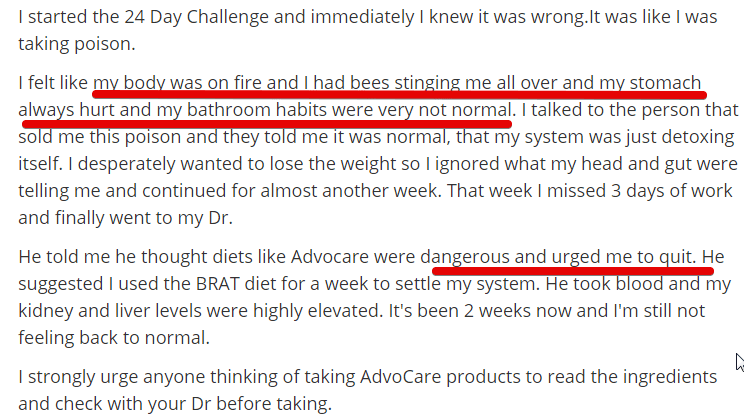 And so it is expected that not everyone's body will agree with the Advocare products. The one thing that I did not like, was the response that some had received when they had complained.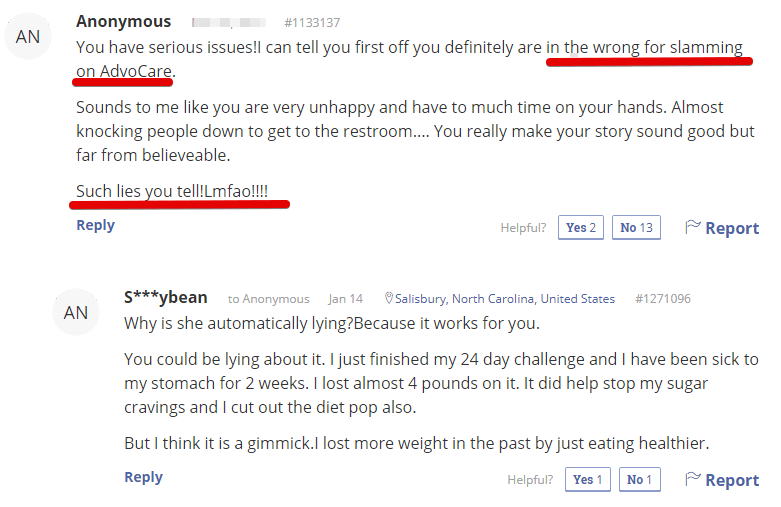 I feel that people have the right to share experiences without being attacked by another.
And speaking of experiences, in all fairness, there are positive testimonials as well when it comes to using Advocare products.


The bottom line is that if you are going to buy into these products, then I would strongly suggest that you seek medical advice before doing so.
You've heard both sides when it comes to using the Advocare products. Now, let me show you how the business model works.
The AdvoCare Compensation Plan- It is Not Straight Forward…
---
How much Does it cost to become an AdvoCare Distributor?
$79, and you get a distributor registration kit. 
There are 5 ways that you can earn money as an Advocare Distributor.
1.RETAIL PROFITS
2.WHOLESALE COMMISSIONS
3.OVERRIDES (Advisor Level Only)
4.LEADERSHIP BONUSES (Advisor Level Only)
5.INCENTIVE TRIPS, BONUSES (Advisor Level Only)
1. RETAIL PROFITS: this is the profit you generate by selling your products at wholesale prices. Up to 20% commission.
2. WHOLESALE COMMISSIONS: These are from,
sales made to your preferred customers or
sales and purchases from your downline distributors.
The profits that you earn depend largely on the discount level that you, your preferred customer and distributors are at, within the business.
To calculate the wholesale commissions from your preferred customers, you need to work out the difference between the discount levels that each of you is at.
Let me explain,
Let's say that you are at a discount level of 30% and your preferred customer is at a discount level of 20%, you earn a 10%(30-20) commission of sales made from these customers.
The same story applies to the distributors that are within your downline.
This means that if preferred customers and distributors are at the same discount level as you, you earn NO COMMISSIONS.

If you want to earn a higher discount on products(40%), then you need to upgrade to the ADVISOR Level.
HOW DO YOU UPGRADE TO THE ADVISOR LEVEL?

Before I confuse you, let me explain what a pay period is. A pay period is every two weeks. This means that there are two pay periods per month and 24 pay periods per year.
Are you with me so far?
Now to qualify for an Advisor level, you need to accumulate a certain amount of PERSONAL AND GROUP VOLUME(P/GV) within a certain pay period.There are two options.
OPTION 1
You must maintain a PV(PERSONAL VOLUME) of $500, and GV(GROUP VOLUME) of $1500 in 1-6 consecutive pay periods.
OPTION 2
You must maintain a PV(PERSONAL VOLUME) of $500 a GV(GROUP VOLUME) of $2500 in 24 consecutive pay periods.
EARNING ON THE ADVISOR LEVEL
---
RETAIL PROFITS: this is the profit you will generate by selling your products at retail prices.Up to 40% commission.
OVERRIDES, simply mean that for every distributor under you, that becomes an advisor, you will earn a percentage of the sales that they make.You can earn up to 7% of the Business Volume of Distributors through three generations of Advisors downline from you.
The percentage is determined by your PV and GV.
To qualify for Leadership Bonus, you must have $1000 PV and GV, and Qualifying Override, and starting at GOLD THREE STAR qualifying "legs."
The video below tells you more about the Advocare leadership bonuses.

My Personal Opinion of the Advocare Business
---
Is Advocare a scam? The company has been around for a while and people are using their products. I do not think that Advocare is a scam.
However, I do think that one needs to consider three important things before signing up for the Advocare business.
1.Mixed Product Reviews
As I have shown you, Advocare products may not be everyone's 'cup of tea.'
Like any business, it would take time for you find people who like the product and then decide to become long-term customers.
In other words, you need to be prepared to give it time to build a customer base.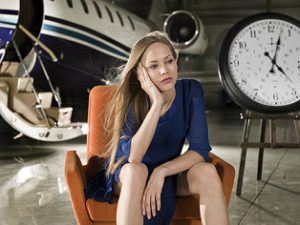 Needless to say, you have to try it out for yourself and see if it works before you start promoting it.
This means that you need to commit financially as well,  to the purchasing of products. You need to plan this into your budget.
2. Business building can be highly pressurized.
Maintaining 500 PV for 6 pay periods means a financial investment on your side. But it also means that you need to be active in growing your downline.
You need to motivate and encourage your downline to duplicate what you are doing. Not everyone has the same level of marketing skills or business building skills.
This can put added pressure on you if you are intending on reaching the advisor level and want to unlock the other bonuses.
Are to ready to take on the challenge?
3. The Traning and Support when You Sign up
For $79, you get a distributor's kit.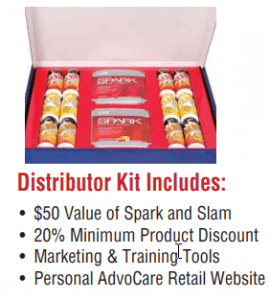 The kit contains a sample of the Advocare Spark energy drink and some marketing tools. Is this sufficient enough to help you get started with your Advocare business?
Having a personal Advocare Retail Website sounds nice. However, going about posting links over social media may not be enough to get people to visit your site and place an order.
The truth is that you are in direct competition with many other distributors with the exact same site.
How do you market yourself differently? How do you stand out from the crowd? Does Advocare teach you this?
⇒LEARN HOW TO MARKET YOURSELF AND GET LEADS TO YOUR BUSINESS?⇐

CONCLUSION -IT'S ALL UP TO YOU NOW….
---
I promised you in the beginning that this Advocare MLM review would highlight 3 core essentials. If you are happy with these three aspects, then you know what to do.
If on the other hand, you change your mind about Advocare that is fine too.
If you interested in starting an online business that
Does not involve any recruiting,
Does

not require of you to buy products

on a regular basis,
Can be built in your own time without any pressure or time-frame
Is built based upon your own hobbies or passion
then perhaps read more about  MY NR1 RECOMMENDED BUSINESS OPPORTUNITY.
or
Thanks so much for spending your time here.
I really appreciate it.
Have you had any experience with MLM opportunities before? How did it work out for you?
Would love to hear from you.
Regards and Take Care
Roopesh