Name: Affilorama
Website URL: www.affilorama.com
Price: $1 Thirty  Day Trial, followed by $67 Premium Membership(Monthly)
Owner: Mark Ling
Overall Rating: 85 out of 100
Affilorama – An Introduction
---
Affilorama is an online training platform, that is designed to teach you how to become a successful affiliate internet marketer.
It consists of training, videos, and lessons to take one through the process of becoming an affiliate.
It is the brainchild of Mark Ling. During his days in college, he worked as a pizza delivery boy but this changed when he and a friend began selling ads on his website.
This business took off pretty well and launched him into the world of earning online. He has become very respectable and widely known in this field.
Affilorama has been around for long and its membership options do vary. More about this later. I will also be chatting about the various "upsells" that are included in this program.
Let's have a look at the pros and cons.
Pros and Cons of Affilorama
---
PROS
Free Starter Memberships

for the first 7days, to get to view the basics of the program
Access to

educational tools and lessons

The owner is respected within this industry
Access to an

online community
CONS
There are

various membership plans

that are available which makes it a

little confusing

as to which one to choose from.
Some training aspects

are outdated

and may not be as effective today.
Most of your support is via a delegated team. This may not make it as personal for some people.
There are

additional expenses later on 

and "upsells" that can make this a costly affair.
Is AFFILORAMA for everyone?
---
This program is for anyone who wants to learn about affiliate marketing. There is no need to have previous experience or knowledge to begin this course.
Essential topics from what is affiliate marketing, content creation, to site building and SEO, are all here to get you started on becoming an affiliate.
Let's Take a Look at the TRAINING that AFFILIORAMA offers
---
The training that you get depends primarily on the level that you are on.
The Starter Membership offers you lessons which are broken down into sub-sections.
The Affilorama Premium Membership gives you access to more training modules. In addition, you get access to the Bootcamp videos as well.
Then there is the Affilorama Blueprint option which gives you access to an exclusive website theme called Affilotheme as well as training on the building of this site.
What about the Support if you are ever in a JAM?
---
Basic queries that you may have, are sorted out by the community members. The more technical problems are directed to the support team.
I have had the opportunity to notice, that on one or more occasions, the queries were left hanging for a while till someone helped out the member.
So support in this regard may definitely be available but may not always be timeously given.
I have not had the pleasure of witnessing any query or problem being dealt with directly by Mr. Mark Ling. I stand to be corrected on this, as this is just what I have seen.
With all due respect, I am sure that he is a very busy man and has his plate full already.
Furthermore, there are forums and blogs that are taking place within the community. So, this avenue can also be utilized to get your problem sorted.
The Price Options
---
As mentioned above, there are different levels to choose from. Here they are in more detail.
The AFFILORAMA PREMIUM(Cost Initially $1, for the first month, followed by $67.00 monthly)
This includes access to the training, videos, blogs, forum, support, and hosting. In addition, there is a bonus blog along with the boot camp videos.
As mentioned in the cons above, I found some of the training to be outdated. Here are two flaws that I picked up.
1 Keyword research. When you are building up your site and adding content, you would want to be ranked high in Google.
Why?
So that your site can get the necessary exposure and this traffic ultimately leads to conversions( i.e. sales). Though keywords are necessary to be included in your content, to get ranked, it is by no means the most crucial of elements.
Since the algorithm of Google has changed to the Hummingbird, less emphasis is now placed on keyword density for efficient SEO(Search Engine Optimization). (This simply means to get your article highly favored by Google)
The training here emphasizes that keywords should be used 5times. This is not TRUE, sometimes you can get ranked without even using any keyword. It's all about offering high quality, engaging and helpful content to the readers.
Check out this article, if you would like to have a quick lesson on Usage of keywords.
2. Outsourcing Content
I agree with the idea of outsourcing of content. However, from what I have been taught, it should only come later on when your site already has built up enough content and got some decent traffic.
Why?
Because, once your site is built up and you are getting traffic, then you know that the formula is working. You also would have a better idea of what is popular and can offer it to them in the bucket loads.
This is when you can then go to get your content outsourced.
Does this make sense?
Having talked about the premium membership, there are other "upsells" as well. To be honest with you, I think everything should be included in the $67.00 membership fee.
I pay much less and get all of this and more, to get me onto the track on becoming an affiliate marketer.Check out my #1ranked program.
Dreamweaver
As you progress through the starter lessons, you will come across the lesson on site building. I was interested to see how one would go about building their actual website.
One is directed to Dreamweaver to complete the purchase of a website.
As you would guess there are various options to choose from here as well.
The basic website with the minimal features would cost you around $19.99 per month. if you want the popular option, then you looking at around $49.99 per month.
I started my training with 2 FREE WEBSITES, on the free membership option of an awesome training platform called Wealthy Affiliate. By lesson 4 of this program, I already had my niche website up and running.

Here are some of the upsells
Affilorama Blueprint( Costs $197)
This is the system that Mark Ling has built over 14years as an affiliate marketer. This package includes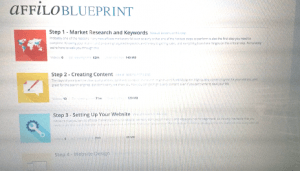 90+ Step by step Video lessons
Downloadable lessons and course notes
Members Forum
Bonus : Affilotheme Website Builder
Bonus : 1 year web hosting for 1 website
Bonus : 1 month trial of the Affilorama Premium
Notice the premium package is a trial to you for only one month. That means, that if you want the additional help and support, you will have to pay the additional $67.
AffiloJetpack
At the time, this option was currently unavailable to the public.
Please do note, that this package is offered to you with a 60-day MONEY BACK GUARANTEE.
Affilotheme($97)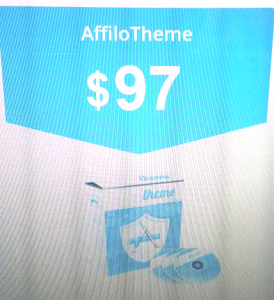 Using the WordPress Content management system, which is one of the most popular ones out there, Affilorama created a customizable website theme called the Affilotheme.
The price of $97 includes
The

Full Affilotheme WordPress

theme

Affilotheme Training Videos

Access to the

Private Members Only Forum

Custom Graphics Creator

tool

12 Month Web Hosting
As you can see that the Premium membership is your starting point. If you decide to go for the additional offerings, then you will be looking at paying more money.
Should you decide to go with everything, then total expenditure would be around $294 + $67(monthly premium membership).
This is something that one should consider before taking on the program.
My Final Opinion of Affiliorama
---
I think that the training and tools on offer here are solid. The company and its founder do have a good reputation.The program is certainly legit.
I am, however, not fond of the various upsells and options. It can make one confused as to where to go or what to buy.
Since I have some knowledge and training, I do feel some things can leave the newbie feeling a little overwhelmed with the way these lessons are laid out.
I got so used to other services, such as  Live chats, private messaging and open classrooms in my training platform, that personally, I feel alone when I am at Affilorama.
Though there is a community, I find it somewhat less "interactive."
Before one decides to join, one should first consider the cost implications.
Summary of Product
---
Name of Product: Affilorama
Website Url: www.affilorama.com
Owner: Mark Ling
Overall Rating: 85 out of 100
Verdict: LEGIT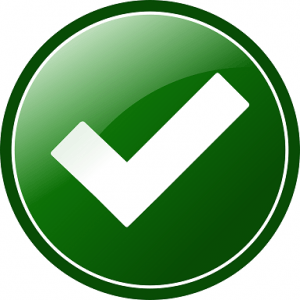 Thank you for reading my review of Affiliorama. Hope it has helped you.
Should you have any comments or would like to ask something, please use the comment box below.
Till next time, see you around.
Regards
Roopesh