What is "website hosting?"
Basically hosting of a website is a service that is offered by an internet company to store your website.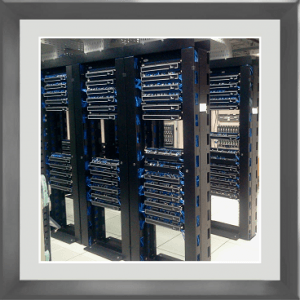 All websites take up "disk space" and your site needs this web space to function optimally so that it can be served efficiently when someone visits it.
Think of it as your "HOME" for all the files of your website. In order for your website to exist, you need a place for your files to live and essentially this is what hosting is.
Most people are using the word press platform as a basis for their websites.
Today I will show you why "cheap" hosting packages is not always a good thing. You will learn how when companies tend to host an excessive number of domains on their servers, just to make hosting cheaper, it can affect the integrity of their sites. Finally, I will discuss with you what the best hosting for word press is, in my opinion.
At the end of the day, the choice is up to you.
Ready? Great! Lets move on…
Is "hosting" different from a domain name?
---
Absolutely, whilst hosting is the "home" or place where your website lives, the domain is the name or identity with which people come to know your site by.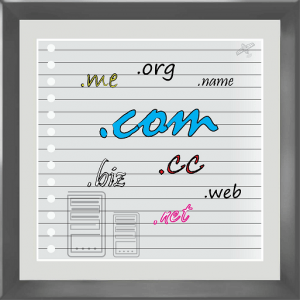 For example, www.passiveincomeforall.com is the domain name of this site.
Think of it as the street address of the place where you live. If people want to come visit you, you give them your street address. Similarly, if people would like to check out your site, then your domain name is your address, as to where the website files are kept.
Got it ? Great! If you would like to learn more, check out my article,
Do I need a web hosting company or can I just host my own website ?
---
Great question!
I suppose that you can try to host your site on your own computer. But you will need a good infrastructure in place and lots of money to do this.
Why??
Well remember, your site will be visited by many people around the world as you go about building it. So you need a powerful internet connection to able to serve these files, to all the people, at the same time without it "crashing."
Web hosting companies are equipped with powerful web servers to be able to deliver your files at a more efficient rate.
Hence, I would recommend you take up these services for peace of mind and rather concentrate on building quality and engaging content on your site.
Is Hosting cheap?
Is it really "cheap"?  Hosting can cost you from $3.99, to $5 to even $10 at certain web hosting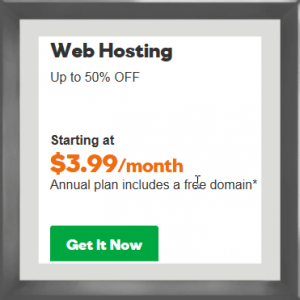 companies. Some of the companies that offer these include the likes of Godaddy.com, Hostgator and Webs.com
If the hosting price is cheap, then you need to ask about the quality of the hosting service that is delivered. It is possible that some of these companies are able to offer these prices to you because your site may be stored on a server with 1000's of other domains.
As a result this inevitably slows down your site because they are not properly monitored. Even worse, are domains that can have security holes which can make your site susceptible to attacks or hacking.
You need to also have special criteria in place, if you, as a hosting company, would like to host Word Press along with other platforms.If companies choose to host other platforms such as Joomla or customizable sites, then they also tend to loose focus on these necessary aspects.
So "cheap"? Yes. However, with poor quality and service it begs the question, is the price really worth it?
Look for these three Criteria before choosing a Hosting company
If you have already purchased a domain name, chances are that you are now on track to searching for a good hosting company. I normally would ask three important questions here,
Is the Company hosting the site in a reliable way?

Is your site kept secure and free from being hacked or attacked?

Does the company ensure smooth sailing and running of your site at all times?
Remember with low budget hosting packages, by some of the larger companies, you may experience poor running of your site and periods of downtimes.
Especially, if you are using the Word Press platform. Unless you are offered a custom solution, then these servers would not be able to maintain your site optimally and it will be more prone to vulnerabilities and security issues.
What people tend to overlook when they opt for lower end hosting plans, is that not only will their site be slower in loading, but this allows the site to be exposed to getting hacked or malware put on it,  which can adversely hurt your ranking with Google!!!
So if the business you are essentially trying to build up, is affected at the end of the day as a result of your hosting company, then it is time to switch your hosting.
The Solution : Specialized and Top Notch Word Press Hosting
---
This is a solution that I promise is like no other. Yes it may be a bit pricey, but its competitive, in fact, its very competitive as I will point out below. More than that it's state of the art and quality.
Is that not what your business deserves?
You really do not want downtimes to affect your site for hours or sometimes days? Or worse having found malware put on your site without your knowledge! So check out the exciting stuff you get to gain from your business moving in the right direction
An optimized and simplified hosting platform
The ability to move WEBSITES from one domain to another

Full Redundancy

( 100% back up of your sites to the minute)
Automated Recovery Processes
Removal of "rogue" plugins and themes
Comment spam management and behavioural assessment (so you don't even get the spam in the first place)
The ability to

FIRE up FREE

we

bsites as and when needed
If you shop around for instance at WPengiun, they currently offer you their best hosting package at around $249 per month. If you check them out, you will find that some of the stuff I have mentioned above, are not even included.
Here is the kicker…… You get all of this for only $49 per month(premium) at the Wealthy Affiliate platform.
But there is more, much more…
Would you not like to have help whilst building an actual online business?
You have got a domain, then we got you covered with the hosting. How about going all the way with building a full time online business. Its everything under the same roof. This is what else you get at Wealthy Affiliate( as a Premium member)
Mentoring From

Industry Experts

Personal Access

to the owners

World Class Training

(1000's of resources)
Weekly Live Videos
Unlimited Access to Website Builder
Awesome Incentives
Access to all Updates
Sophisticated Keyword Tool

You can ask ANY question about ANY aspect Concerning your business

.
So as you can see, its not just about hosting. You get access to this hosting as well as have the chance to host up to 25 of your own domain sites and 25 free websites using the SiteRubix Platform within Wealthy Affiliate.
If you like you don't even have to go for the premium membership, check out the Starter Membership(It's FREE) and you get to experience the all inclusive Tools, Training, website/hosting and support platform.
With this plan, you get 2 FREE websites and see what it is like to be a member of an awesome and helpful community.
The best part is that if you are unhappy with the services of your current hosting company, then you can move the hosting over to WA. There is a 24/7/365 support on standby to assist.
Its about time that your hosting company helps you towards the success of your business rather than stifle its growth.
Some hosting facts about Wealthy Affiliate
Did you know ?
Fact Nr 1
Hosting is shared at most companies, including at Wealthy Affiliate. What makes the "shared hosting" at WA different, is that they have very low limits in terms of the "load" that they allow on their servers. This is to allow for the efficient running of the websites. Other hosting companies tend to "stuff" their sites up until they slow to a halt on the servers.
Fact Nr 2
The servers for Wealthy Affiliate are located in the United States. And they are hosted through Amazon, the platform that is involvled in hosting all the top websites and hosting companies in the world.
What is also so awesome, is the fact that WA'S technology and hardware is "elastic." This simply means that should you decide to come onboard with WA, you will always have the latest, fastest and greatest hardware powering up your websites.
At the end of the day, you will have peace of mind.
Conclusion
I hope that you can see why I think certain hosting plans are better than others. One certainly needs to consider carefully what he or she thinks will be the best hosting for their word press site.
I would love to hear on any feedback that you may have had regarding your hosting experiences whether it's a positive or negative.
If you need help with building a site , just drop me a comment and I will be glad to assist.
Thanks for stopping by and I hope you enjoyed the article.
Look forward to seeing you again.
Take Care
Roopesh