What is the Coffee Shop Millionaire(CSM)?
---
NAME : Coffee Shop Millionaire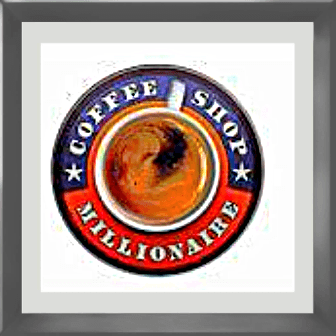 Website : www.coffeeshopmillionaire.com
Price : $37 + Upsells
Owner : Anthony Trister
Overall Rank : 32 out of 100
Coffee Shop Millionaire, is a teaching platform, created by Anthony Trister, the main purpose of which is to teach one how to get into the world of internet marketing.
Can this course really make you a millionaire? I know that a lot of you guys are familiar by now with the way people market their products and services.
Having said that, some of you may have mastered the art of being able to distinguish whether a product or service is the real deal or not.
Nevertheless, after spending 6 minutes with me today, you will know for sure whether CSM is a legit opportunity. More importantly, you will know whether it's for you or not…………
Lets get cracking with this Coffee Shop Millionaire review by checking out the pros and cons….
The "PROS" and "CONS" of Coffee Shop Millionaire
---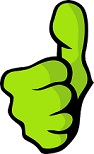 Attractive Entry Level Price
No promise of "getting rich quickly."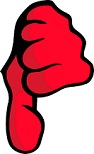 No Free Trial period

given
Misleading Marketing by providing "unrealistic " claims to people
Lack of or very little support
Mediocre community interactiveness and forum engagement
Upsells without prior awareness
The Tools and Training That Is Included Within The Coffee Shop Millionaire
---
The training that is included is not all that bad, with a few aspects that are a bit decent.
The "heart" of the program, are the various sections that delivers the different aspects that one gets to learn, around internet marketing. This is called the Cash Machine Section , which is broken down into the following,
Local Cash Machine
This teaches one about the basics of online marketing and depending on one's efforts he or she is able to earn accordingly.
2. Newsletter Cash Machine and Article Cash Machine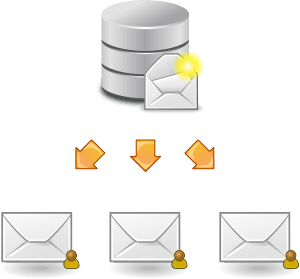 This is all about getting "your paws wet" by diving into e-mail marketing and building up contact lists, and then to follow through with catchy sales pages.
3.Video Cash Machine
Think you cut out to making your own You Tube video? You can learn what the professionals are doing to make serious money, just by making a short clip!
Then there is also the Million Dollar Launch Street Section. This is a section, for you to do on your OWN. You can read, and read some more, about starting a business, and see the process all the way through. Truly exciting wouldn't you say?
Lastly, if you are tired of all this theory, then you can give your head a break and do some video lessons and tutorials.

Is the Coffee Shop Millionaire for Everyone?
---
Well Mr Anthony Trister states this is for anyone and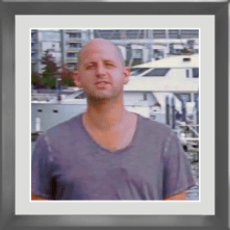 that you do not need any " specialized knowledge to do this."
Let me just take the video tutorials as an example. Firstly they are short and don't really cover the topic in full details. On top of that the material is way out dated and does not even take into account the latest developments that has taken place within the industry.
For example, with the recent changes on Google's algorithm , SEO's stragedies have changed when it comes to working for the top spot on Page ONE. Things like focusing on backlinks to get rankings, and keyword density do not have major significance in the online industry. These changes are not mentioned anywhere in the program!!
Read this article and you will know exactly what I am talking about!!, " Are Backlinks good for rankings? Nope"
So, not only are some of the teaching materials hard for the beginner to grasp, but a lot of what the person is going to learn is not even the latest and up to date stuff.
It would help that if you were starting an online business, to have a platform that has up to date training, tools and technology to see it through.
What about the Support at Coffee Shop Millionaire
---
It's absolutely frustrating when someone like yourself, who may be new to the internet world, cames across a stumbling block and searches for an answer within the CSM community, only to find your question hanging on for days.
It actually demotivates one to continue with the training. This folks, is what the support network is like within the Coffee Shop Environment.
There are no live chats to speak to community members. You feel all alone and the email and telephone support leaves little to be desired. This does not say much about a company that "wants to see you succeed." does it?
If you really want to feel a part of an awesome community, then check out this …. " Its an awesome Community."
The Price
---
As mentioned above, one of the PROS, is that there is an "attractive entry price" of $37.
This is just the start. From there you will be bombarded with "offers" or "products" from these guys with the premise that they are crucial to the success of your campaign.
For instance, don't be surprised to be reeled in to fork out your Credit Card for the "Six Figure Success club " " Only for the UNBEATABLE PRICE of $297″
It's sad but this is how these "gurus" operate, by offering you a low entry price as bait. They later use it to "upsell" one load after another. This is unethical practice as all the amounts are not disclosed before the reader takes a  plunge into what is supposed to be a "lucrative " deal.
Sadly though, it does not end there. If you serious about making it online, you going to need a web presence, so this means you have to purchase a domain name. Futhermore, you will need to source effective and top notch website hosting. Can you see how much more than just $37, you will be paying here?
Your initial investment of $37 grew to an astounding $400+ figure.
My Verdict of Coffee shop Millionaire
---
Two things stand out here.
I love the fact that he makes mention of the fact that it is not a get rich scheme and its going to take some hard work and effort from you, to see any significant results. This is true of any honest business model.
Some training and tutorials are relevant and gives one a perspective of what is required to achieve success within the online world.
Sadly though, this is where it stops and the "foulplay " starts.
Red Flag nr 1 : Extra Long Video
Have you tried to sit through Mr Anthony Trister's sales video. Did you feel like its never going to come to an end?? Don't worry you are not the only one. The thing is nowhere in the video, are you given a single inkling as to what the Coffee Shop Millionaire is all about.

Its only about talking about the dream and how lovely it would be to live the "millionaire " lifestyle. It feels like Mr Trister, has to keep working on your emotions rather than tell you about the model.
If you care to spend around 30mins of your time, feel free to check it out!!!
Red Flag Nr2 : Transparency
As you may have followed me through this website, I have spoken a lot about the reasons as to why companies offer a FREE TRIAL run and how it can benefit both them and you.
To give a taste of what is on offer, would actually get the folks more interested in the program. Sometimes, the "gurus" don't do this, in fear that after checking their program out, people may not even bother to take a second look
Is that the case here?
Red Flag Nr 3 : Guarantee
I purposely left out the fact that there is a 60 Day Money back guarantee. This ties in with the support here at CSM.
There have been numerous complaints concerning people wanting a refund on their investment. Not having any luck with contacting Anthony or his team,people have had to resort to dealing with Clickbank to try to get their money back.
They are quick to take your money…but what about when it comes to returning it back to you as per policy ??
Red Flag Nr 4 : Price and Training
I personally would love to know exactly how much I am paying without having to receive unexpected amounts taken from my credit card. Secondly, as a "newbie" to the internet world, I would love to get training, tools and help from the start and love to be taken care of till the end.
Not just left hanging on my own, trying to figure things out. Wouldn't you?
Do not expect any of this here at the Coffee Shop Millionaire.
Conclusion
---
Personally, I don't see how it is possible for one to understand everything there is to know about internet marketing, within a short timeframe as 8 weeks, and to further be able to "learn everything there is to know about being rich."
This is a classic tell tale sign of empty promises that aims to lure people in, and to part not only with their hard earned cash, but to waste their number one asset, TIME.
I get that you may or may not have been scammed before, and probably lost a lot of time in the process. But why waste another 2months(minimum), if you know in a blink of an eye that something is not right?
Overall, it's about getting the best foot in the door to get you up and running with starting your own sustainable online business. Will Coffee Shop Millionaire get you there?
Not in my opinion. Not even close. This is why it's important to not just look at price before you sign up.
There are far better programs out there. Even some without a FREE trial that far surpasses the product being offered here. Then, there are FREE trial companies that give you everything you need without you having to look anywhere else.
Coffee Shop Millionaire at a Glance
NAME : Coffee Shop Millionaire
Website : www.coffeeshopmillionaire.com
Price : $37 + Upsells
Owner : Anthony Trister
Overall Rank : 32 out of 100
Verdict :  Too many upsells, lack of support and mediocre training tools and lessons.
Thanks folks for joining me here today.
Hope this helped you in learning more about the Coffee Shop Millionaire. Did you have an experience with them? Or do you know anyone who has?
Let me know all about it. As always, it was great having you here. Feel free to leave your comments below.
Everything of the best to you.
Tired of reading about illegitimate and dodgy programs. Check out my NR 1 Ranked Program here…
Roopesh