What is the Chris Farrell Membership(CFM) all about?
---
According to the IMF Report Card, the Chris Farrell Membership has been voted the Number One income online service for the past four years.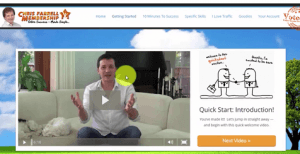 With over 23 000 members, already having gone through the training at CFM, it certainly does show that this program is something worth looking at.
Basically, CFM is an online teaching platform that is aimed at teaching one the skills needed to go on building a successful online business.
As quoted from his website, " for people to get started in the internet marketing and who need a helping hand."
No doubt, this is certainly one of the better options that are out there. So let us get into the program's pros and cons, a little bit more.
PROS AND CONS OF CHRIS FARRELL MEMBERSHIP
---
 
Two membership Options
Good Course Material for Learning the basics(Excellent for beginners)
Video Lessons and manual guides.
The founder stands behind the product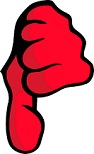 No trial period

– Though this program offers you a 30day Money Back Guarantee, I am always hesitant to pay. Not sure whether I will get my money back or not. (Guess I have been burnt too many times!!!)

Additional Extras

 – not everything is included in the price and you are not told of these from the onset.
"Free Hosting" By CFM, makes certain newbies feel locked into the membership once all training is complete.
Lacks certain community help elements to make it a "FULL" support structure or network.
Is Chris Farrell Membership for Everyone?
---
Upon watching the introductory video, Mr. Farrell makes it pretty clear that irrespective of where you are, regarding, in the building of your internet business, his program is tailored for anyone.
That means that if you have an existing website that is struggling to gain any sales or whether you are brand new to the "game" he can help.
What Are The Tools and Training That Chris Farrell Membership Offers?
---
As I mentioned, you don't get to try any of his services upfront. However, he does offer at the outset a simplified process of how the whole business works.
These three simple steps are revealed to you as a "free gift" upon signing up.
They are as follows,"
1.Find a profitable niche-Your job is to find an area where people are already spending money. In other words, niches where there are already buyers.
2. Build a list– This is simply the concept of creating a "one-page" website that will capture the e-mail addresses of people who are interested in what you have to offer to them.
3. Market products to people on your list– this is the process of maintaining a relationship with the people on the list and to market YOUR products/ services to them. And this is how YOU get your commission.
THAT'S IT!!!!! repeat the process and you're good to go.
So having covered these steps, you can take your business to higher levels by getting traffic(PPC-pay per click) which ultimately leads to sales.
Once the model works, it runs on autopilot.
(This theoretically sounds easy, but takes hard work, time and extra money to see it through)

What Is Included in the actual package?
---
Once you are within the membership area, you will get an introductory video into the program by Mr. Farrell himself.
Getting Started – You can then go through this section, which comprises of sections that introduce the concepts in his 3-step Money making process, the Quick Start Tour and the Money Making Lab. This takes you around 35 minutes to get through.
10 Minutes to Success– This is what he refers to as the "Heart of CFM," Its comprised of 31 short videos. These include topics such as building a website, using WordPress, purchasing a domain name, hosting, choosing your theme, autoresponder, and opt-in forms.
Specific Skills Section– These are video guides that are accompanied by manuals as well. The primary purpose of which is to cover a specific skill in which you are interested in. Such as  Creating Your own ebook, Understanding Facebook, WordPress Wealth
Mini Webinar – Short based webinars around 30 minutes.
How Is The Chris Farrell Membership Support?
---
After having watched the introductory videos and listening to Chris, he definitely sounds like a really helpful and decent person.
But exactly how is the support within the Chris Farrell Membership area?
Within the membership, forum it's not as easy to get the support and help as you would want it to be.
There are countless queries queued up and the interface does not allow for your query to really stand out and get the attention it deserves.
Yes, Chris does stand behind his product and is forthcoming, but I personally would prefer to get service and help when I am in a jam and not have to keep waiting. Nor for your problem to be directed over to "other members," who may not be able to offer a reliable solution.
What is the PRICE of the Chris Farrell Membership?
---
There is a trial price of $4.95 for a period of the first 7days, after which you will then be charged for $37 per month.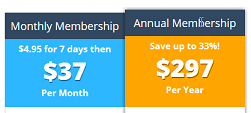 This excludes the buying of your domain name.
This is an additional fee of $15.99.
There is an annual membership fee of $297 which saves you 33% on the price tag.
My Verdict On The Chris Farrell Membership
---
For Newbies
I think that if you are brand new to the internet world and looking at starting off then this is certainly worth your while. The videos will guide you through the basics and you will feel the sense of accomplishment of starting up something in the internet world.
For the price that you are paying, you got to ask one question." Then what.?"
What happens when I learn the basics, where do I go next? Must I register with someone else?
Why pay twice the price, when you can register at one place, start from literally scratch and get advice from top experts in the field. I mean a community of over 800 000 people. A place where you do not ever have to change and you will never feel stuck at any time.And the best part is that it's free to join.
I  sincerely do appreciate the fact that he mentions that this takes hard work and time. This is a point that a lot of people tend to miss.
Like building any business, a solid foundation needs to be built and thereafter everything else can be laid upon it. This is not a get rich quick business.
Mediocre Lessons
I am not really happy with the videos and lesson presented here. With the ever-changing industry, in my opinion, I don't feel that everything here is up to date. For example, with the recent changes in Google's Algorithm, more emphasis is placed on other aspects in content writing, to make it SEO friendly.
(This simply means that in order for your site to get ranked well in Google so that you can get traffic which leads to more sales, you need your content to be more helpful and engaging than ever before)
These videos don't break these things down and the training is not up to date to bring forth these advancements.
Furthermore, after having completed a course or a lesson, you are not given feedback on whether what you are you doing is right or wrong.
I love to have the community or even experts share their input with me on my website design, layout or even if my logo looks too flashy or not!!!
Does this make sense?
Live Chats, Forums, and Webinars
The webinars are not shown on a consistent basis and the forums do not allow your comment or query to clearly stand out for you to get any attention.
This can ultimately lead to frustration and one can lose the motivation to go on.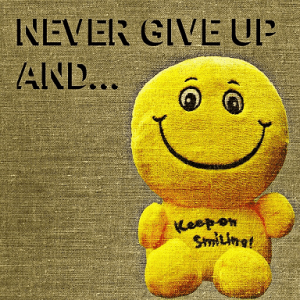 I personally would love an environment where my problem gets sorted out within 5minutes, sometimes less. No wasting of precious time and back on track with my site work. I can choose to have a live chat, where my problems are instantly heard or blog an article or have a one on one with helpful members to push me further and motivate me to go on.
You probably asking,"Does a community like this even exist?"
My Answer: Absolutely.
Don't believe me, check out My Nr.1 Ranked Program here. It's FREE!!! So you really do not have anything to lose at all.
My Final Say
---
Is Chris Farrell Membership a scam?
No! In my opinion, this is one of the better programs out there. Despite certain flaws, it still delivers upon teaching a person the fundamentals of the process of getting to earn an online income.
Name of Product:  Chris Farrell Membership
Website URL: www.chrisfarrellmembership.com
Price: Introductory price of $4.95, for the first 7days, followed by $37 Monthly.Yearly membership fee of $297.
Overall Rating: 80 out 100
Thanks for reading through my review. I hope that you've found it helpful. Anything on your mind?
Need to chat or ask something?
No problem, use the comment box below to speak to me or you may Contact me as well.
Looking forward to hearing from you.
Regards and Take Care
Roopesh