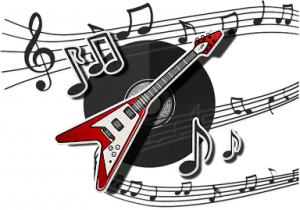 Welcome, all.
Would you like to learn how to make money selling music online? If so, then whether you are new to the internet world or not, this is going to be exciting…
I am going to take you through the process of what it takes to earn a living selling music online.
Yes, I did say earn a living.
It should not come as a shock to you, that there are millions of people that are earning a living just by sitting in front of the computer. Their hours are flexible, their overheads are low and they are their own bosses.
The truth is that you can become one of these millions if you really desire it. As I said before, more than an internet connection, it's the drive or ambition within that ultimately determines how bad you want this type of lifestyle.
Allow me today, to explain what is needed of you to go about starting an online business by selling music. At the end of this article, you might be in a better position, to tell me if this is for you or not.
Does that sound fair? Great
So lets jump right into it…
Why Choose Selling Music Online As a Niche?
---
What are some of the reasons why selling music online, can be a profitable business?
Here are just some of them
CD's still sell

– If you look at it, why on earth are physical music shops open. People still love to buy Compact Discs.
Cd prices are lower these days. Especially the older ones. Trust me in some cases, you can find some gems and at a fraction of what it originally was worth. This allows you to build up an awesome collection.
Old School Listeners– I personally prefer to slot a CD into my car radio or into my home theatre system as opposed to playing via USB or downloads. Besides, the quality is far better.
Full Deal– When you buy the CD, you getting the lyrics and artwork, basically the full package. When people have something tangible, they tend to value it more.Though iTunes, for instance, has "digital booklets" for some album downloads, they are not always user-friendly.
Collectibility – I personally own some rare "souvenir," and "limited cd's," of Michael Jackson. You can be sure that these hold value as time goes by. Not all music is easily available as downloads.

A Tiny portion of My Michael Jackson Collection.

Vinyl Market – Besides the CD sales, people are going back to purchasing those nostalgic, LP'S. (this gives you another area to target).
Music Accessories – Besides CDs and LP'S, let's not forget the accessories that go along with listening to your favorite tunes. Things like headsets, key rings, posters, apparels, mugs T-shirts etc…
Electronics– You can review the latest mp3 player, iPod, or even talk about the different
types of LP players that are out there.
So, I think you got the idea that the music selling idea is a good one. You probably wondering now,  "how am I going to do this?"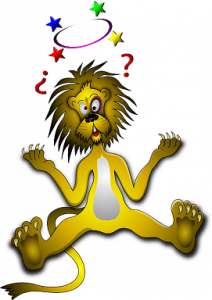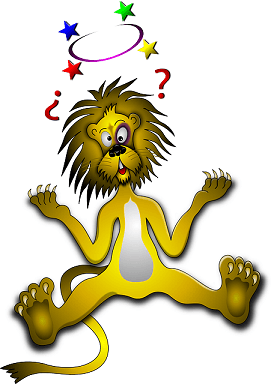 Relax, take a deep breath, and chill. If it was that tough, I would not have taken the time to write this article for you.

Are You Ready To Hear Some Good News?
---
Firstly you don't need a warehouse because you are not going to stock a single product.
What!!!But how do I sell, if I don't have any stock?
Simple, you use Amazon.
How?Is Amazon NOT your competitor?
No! Amazon is going to pay you to sell
Now, I am confused. How will they pay me?
You will become an affiliate for them.
You will create your own website.
You will then review the music or music products on your website.
Then you will direct people from your site, via your affiliate link to Amazon.
When the person buys the product from Amazon,
you GET a lovely commission.
Easy peasy!!!  You just made money selling music online. This is the process of affiliate marketing. I told you it's not so complicated.(But it does take some hard work)
**Note. There are tons and tons of affiliate programs out there such as eBay, Commission Junction, Linkshare, Shareasale etc. I used Amazon just to illustrate my point. You can choose whomever you are comfortable with.
How Easy Is It To Set Up A Website Of Your Own?
---
If you can butter toast, then I think you would have no problem setting up your own website. As you know every website has a domain name. For example, the domain name for this website is www.passiveincomeforall.com
So let's get started up with a domain name for you. Look for now get a sub-domain name, its FREE. Then later on you can buy your own domain name.Fill a name that you would like for your website in the block below, and see whether it is available.

Well done and Congratulations!!! You may find that you had to create an account to complete building your website. Don't worry, its Free. This is the awesome business platform where I had started to build both this website as well as my other one called dealwithtinnitus.com
Once you've created your account, then you can continue to build your website.Follow the step-by-step training and lessons at this platform, and you will find that the process is not rocket science, as what you might have imagined.
What Is It That Will Make You Stand Out?
---
This has got to be the question on your mind from the very onset. Though selling music online can be a good business, it is very competitive.
So, how is it that you can be different, so that visitors will visit your site, and you can get your sales?
Here are some Golden tips to get your website ranked well with Google
Write Reviews– Be thorough, though people will read reviews on Amazon, make your ones different. Add more detail, research the artist of the Cd. Talk about any collaboration work done on the Cd with other artists. Maybe add interesting facts about the cover or artwork of the disc. What was the inspiration behind the work? Has the artist won any awards in the past? Are there any limited edition releases? (This is for those serious collectors).                                                                                                                                                                                                                                      Then you can give your personal verdict on the product. Basically, the idea is to give them more information so that it will be easier to make a decision.
Engaging and Quality Content -For a website to get site trust and loved by Google, you should get into the habit of adding quality content. You can write topics on related music news, upcoming cd releases, talk about the different types of LP players available, make a comparison of CD versus digital downloads. Basically, make your site more than just selling but giving information and helping visitors learn more. By helping them, you gain their trust, then they will buy from you. This is how you become an authority in your niche.
What I am talking about here my friends, is SEO(Search Engine Optimization). The process of getting your site ranked on page one of Google so that you can get traffic and ultimately sales.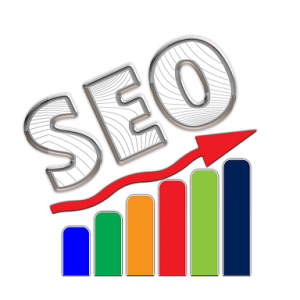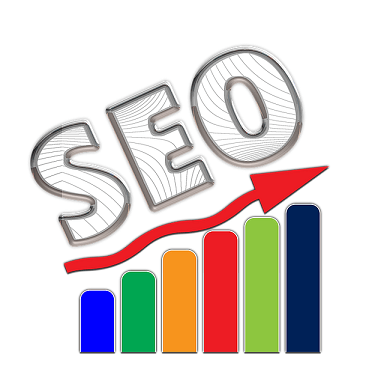 Besides the two tips above, you will need to do a keyword research of the competitors, SERP analysis, proper placement of images within your text, make your content sufficiently long and if possible add videos to your text.

But, Roopesh, how will I learn all of this?
---
Great question!
Remember earlier on I told you that I am a member of an awesome online community. You probably signed up a FREE account with them as well, when you got your domain name.
This is the Wealthy Affiliate community. This is where you will get all the training, support and help you will ever need to start up your online business by selling music.
You already got a domain name. That was easy right? Now you head over to the Getting Started section and start the Entrepreneurship Course. Its a step by step course with 10 lessons to building a successful business. Might I remind you again, its FREE!!
As I said, besides the community, I am in there as well. So I will hook up with you. Things may be overwhelming at first, but take it one step at a time. There are forums and live chats and other ways you can get help here. You will not be stuck at all and you will learn everything there is, about SEO and lots and lots of other information.
Conclusion
---
Now if I have to ask you this question again, how do you go about making money selling music online?
I am sure that you will be able to answer it a lot better, than when you first started reading this article.
Yes, some aspects may sound foreign and challenging at first. But like anything new, it takes some time and familiarity to getting used to.
Look at it this way, you have already sought to find a way of earning a living via the internet world. This a big step already.Your mind is set to going this route. The internet is only getting bigger and better, and people are joining it by the billions. This spells out "opportunity" for you.
You've got an idea, a domain name, a website, a way to learn and understand the process and apply the teaching material.
The only piece that is missing is …………YOU.
Building a business like this will take time and patience, but at the end of the day, its an honest and rewarding avenue to go into.
Are you ready?
Thanks for your time. You have been a star.
I hope that this article has helped you. If you have any questions or comments, please do use the comments box below or the contact me page.
Cheers to your online music business, may it grow from strength to strength.
Regards and Take Care
Roopesh