AN OVERVIEW OF BINARYMATE
---
NAME: BINARYMATE
WEBSITE: www.BinaryMate.com
PRICE: $250
OWNERS: UNKNOWN
OVERALL RANK: 2 Out of 5 STARS
Binarymate is a binary options robot.The platform allows you to execute both Binary Options as well as CFD trades. Is Binary Mate a Scam?
Honestly speaking the one aspect that really got my attention is the 'Live Chat' feature. I was impressed that for a change there actually was somebody available to listen to you. And the platform looked professional as well.
I was starting to think that perhaps this one may be the real deal.My investigation to determine the legitimacy of Binarymate has led me to find some rather interesting information that may get you thinking twice.
Should you sign up with BinaryMate or not? Let me help you decide this today!
THE PROS AND CONS OF BINARYMATE
---

Live Chat
Professional Looking Website
Binary and CFD Trading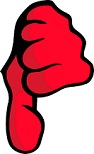 No Trial
Have to Pay $250 (to access demo account)
Limited Tutorials
Customer Complaints
WHO IS BEHIND THE BINARYMATE BUSINESS?
---
A ghost!
Just kidding.
All jokes aside, I could not find any trace of anyone standing responsible for Binarymate. There is no About Me page.
There is a physical address on record though.
I decided to make use of the LIVE CHAT feature and find out more.
Turns out that they could not help me. I took it a step further and went ahead and e-mailed them as instructed above.
Here is the proof of my e-mail.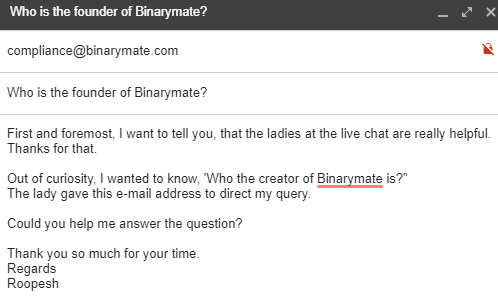 This is the reply that I received.

This information is readily available on the website. So I asked who FGC is?

It turns out that FGC is an organization. The main point being, that there is still no name given as to whom is in charge.
IS THE LIVE CHAT AT BINARYMATE REALLY HELPFUL?
---
The good part is that the ladies promptly answer to your query. The not so good part is that they tend to avoid the 'tougher' questions.
I always like to investigate the customer satisfaction levels of any platform that I am reviewing. This helps me to decide whether or not I should recommend it.
I asked the support at live chat, "Is there any testimonials that I could refer to before I sign up?"
This is the reply that I received.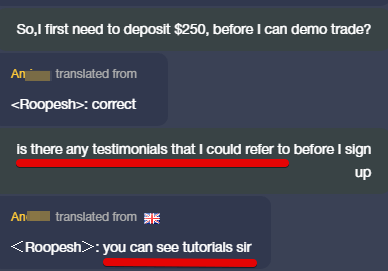 I was directed to the training videos instead. This is completely different to what I needed to know.
I am left to wonder if there is anyone, that can testify that Binarymate worked out for them. If there is anyone reading this, who can offer some light on the matter, please comment below. I will update this post accordingly.
While I am on the subject of tutorials, let me show what that's all about at Binarymate.
HOW HELPFUL IS THE TRAINING AT BINARYMATE?
---
There are two short tutorials. The one outlines the basic procedure on how to do a binary option trade. The other one tells you how to execute a CFD trade.
To access these videos, one would need to click on the 'CHAT' button and then click on the 'tutorials' tab.This is how they look.

These videos cannot be enlarged. This is disappointing, as, for someone who is new, they would have a hard time making out what is going on.
There is something very peculiar that I noticed in the FAQ's (Frequently Asked Question) section.

This is only one side of the story, in terms of how binary options trading works.
It's also volatile and risky and is more a case of your money being 'betted' on through either a 'call' or 'put' option.
To improve your so-called 'odds', there are trading platforms that teach you about strategies and indicators when doing binary options trading.
Some of the common strategies are:
Japanese candlesticks
Gap in the clouds
Three black crows
Pin-Bar
Some of the common indicators include,
Alligator
Bollinger Bands
RSI
None of the above is mentioned in the tutorials at Binarymate.
A platform such as 'IQ Option' provides you with tutorial videos on how to recognize the strategies or use the indicators. If you would like to know more, check out my Review of IQ Option here. 
Alternatively, you can click on the image to visit the official website.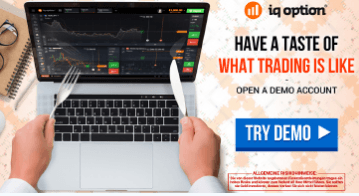 As for making money where Binary Options trading is concerned, I would tread carefully here.
To learn more, check my link out below.
BINARYMATE CUSTOMER COMPLAINTS
---
Many folks have complained not ever receiving any monies. Here are some from Ripoffreport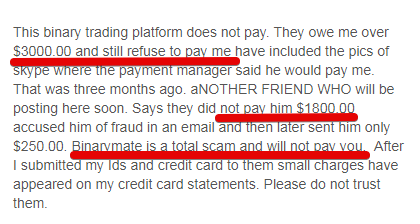 IS BINARY MATE A SCAM? 
---
Binarymate offers you mediocre training videos. There is no evidence of who the founders or owners are. There are unresolved customer complaints. In fact, you can only do demo trading if you first deposit $250!
Why do you have to pay in the first place, just to test out a platform? 

The part that lures people to the platform is their live chat part with the ladies. That too, as proved, does not offer much value as to how to start making money or learning more.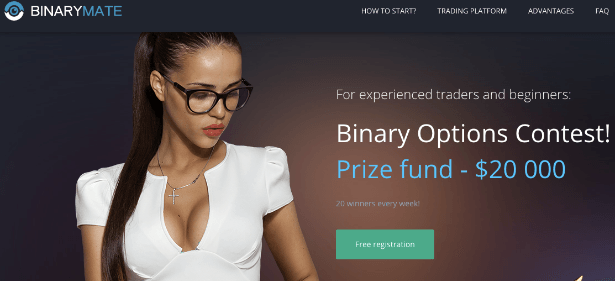 Did you know, that you can also tip the ladies, up to $50? Hmmm….wonder what that is all about?
What kind of service is Binarymate all about? To help you make money or to just chat with ladies?
My final verdict: Not Recommended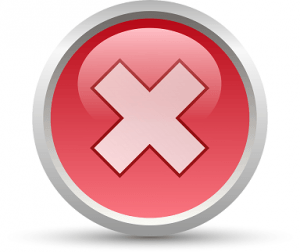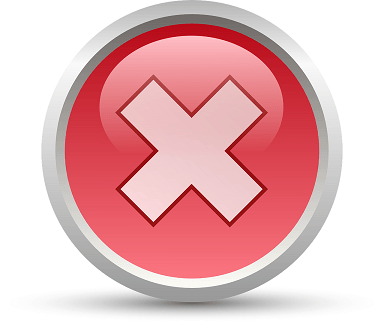 BINARY OPTION TRADING-DOES NOT HAVE TO BE YOUR ONLY OPTION
---
There are many other options available where you can make money online.
I started back in 2015 and knew nothing about online business. Today, I have three websites, and this is one of them that you are visiting.
I learned through an amazing teaching platform. If I may, I would like to extend an invitation to you to check this training platform out.
It's called Wealthy Affiliate and they are in the business of helping people build solid online businesses from scratch.
This is a one of a kind community that helps each other to grow their businesses. The support is top notch. There is more than one channel that you can access to get help, including LIVE CHAT (and it has not got models just sitting and waiting for tips!).
Most importantly, they are free to trial and you get two free websites, without the need to put a single dime down, unlike the case with Binarymate.
or 
See how it compares to Binarymate, below.
I hope that this Binarymate Review article has helped you out.
Looking forward to hearing any thoughts that you may have.
Kind Regards and Take Care.
Roopesh