What is high ticket affiliate marketing? Would you like to learn how to make big commissions online? Then you might be thinking of learning high ticket affiliate marketing. What exactly is high ticket affiliate marketing all about? How does high ticket affiliate marketing work?
And how different is high ticket affiliate marketing compared to traditional affiliate marketing? In this blog post, I am going to share with you everything you need to know about high ticket affiliate marketing.
Then it's up to you to decide whether or not it's the right business model for you.
And by the way, if you are brand new to the world of online business, sign-up for my free 4-day business training course. Just click on the link below:
What Is Low-Ticket Affiliate Marketing?
---
Before we start chatting about high-ticket affiliate marketing, let's first chat about low-ticket affiliate marketing.
Now affiliate marketing be it low-ticket or high-ticket, simply means that you are an affiliate and you earn commissions for selling other people's products or services. So, essentially you are the middle man(or lady), and you get paid for every successful transaction that takes place between a buyer and a seller.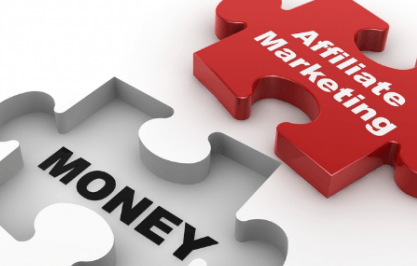 Low-ticket affiliate marketing means you are promoting lower-priced products. And that means lower commission payouts for you.
For example, if a product sells for $20, and that commission is set at 5%, then you would earn a $1 commission. So, that means in order for you to make it worth your while or make good money, you would need to concentrate on selling high volume.
But there are some positive aspects to doing low-ticket affiliate marketing. And one of them is that you can earn a good residual income if you sign-up for a good affiliate program.
For instance, I signed up for a business teaching platform called Wealthy Affiliate. They teach people how to start an affiliate marketing business using SEO or search engine optimization. They have a middle-membership package that cost $49 per month. For every person I get to join WA, I would get a $23.50 commission.
Once a member joins, they will go through the material and set up their websites. In addition, WA offers free hosting, and I also get a kickback on every domain that is purchased. And the members stay on for long, and that means a good retention rate. Overall, you get a good monthly commission, and it works out great if you have a good number of people joining.
You can learn more about how Wealthy Affiliate helped me here, or you can sign-up for their free membership here.
What is High-Ticket Affiliate Marketing?
---
With high ticket affiliate marketing, you are promoting higher-priced goods or services, and that means you earn higher commissions.
For instance, Legendary Marketer is an online business building course that I promote. They have courses or products that range from low, to intermediary to high priced items. They have an Insider's Affiliate Marketer Guide book that cost just $2.00.
But should someone find it helpful and want to learn how to build a solid online business, they can purchase the Affiliate Marketing Blueprints course. In fact, they have blueprints to start your own Coaching and Consulting business, Sell your own digital products, or even Launch Your Own Mastermind and Events business.
And these products sell for $2.500 each. And I make a commission of $1,000 on each blueprint that gets sold.
So, as you can see, if I am making a $1,000 commission, then I do not necessarily have to focus on selling high volume. If I sell 4 or 5 blueprint courses, then I earn $4,000 or $5,000 for that month, and that is perfectly fine. It really does depend on your income goals.
Learn more about legendary marketer by checking out the video below:
As you can see, you can reach your income goals much faster by doing high ticket affiliate marketing. Of course, since the products are more expensive, it means that one needs to focus on giving more value.
People would want to learn more about how the product would benefit them before they part with their hard-earned money. Maybe, they are at the point where they do not trust you as yet. And this is why you need to build a relationship with them before they buy from you.
So, let's take a look at the 4-step process on how to do high-ticket affiliate marketing the right way.
How To Start High-Ticket Affiliate Marketing?- 4 Step Process
---
There are 4 things that you need to concentrate on, to become a success with high-ticket affiliate marketing. In fact, you can use these points and apply them to low-ticket affiliate marketing as well, if you so choose.
Number One: Choose Your Niche
The first place to start is to decide on what the niche for your business is going to be.
What is a niche?
A niche is simply who is your business going to be serving or helping. In other words, who is your target audience?
There are literally thousands of niches that you can get into. Usually, the niche that you choose would be based on a topic that you enjoy talking about. Or it can be something that you would like to learn more about, and make money from it at the same time.
Let me give you an example. I am in the make-money-online niche. I help people by showing them the way to make real money online. There are many business opportunities that are mediocre or downright scams. And every day I learn more about these and create YouTube videos or blog post articles to help my audience.
So, whilst I am learning more about make-money-online earning opportunities, I am also earning money by recommending legit businesses that pay me a commission.
You can choose from a range of different niches. You can choose the jewelry niche, the weight-loss niche, or even the travel niche. It's really up to YOU!.
Check out my article on what are some good niches to start a killer online business. Or if you have a website, you can read how to choose a profitable niche for your website.
Number Two: Know Your Product Inside Out
The second thing is to become acquainted with the product that you are promoting. If possible buy the product that you are going to be promoting. If you are unable to buy it, do as much research as you can about it.
Doing this will help your business in two ways.
The first is that you will become more confident in promoting the product. Since you bought the product, you would already know how it benefits you. And then you are able to show others how it would benefit them.
You also would be able to draw up a fairly good picture of the pros and cons, and this you can show your audience as well. Finally, you would be able to show your prospects how different it is from the competitor products that are on the market.
Secondly, it benefits your business by boosting your credibility or reputation. Your online reputation is always at stake. If you promote a scam or mediocre product, then people will not purchase from you in the future.
So, try as far as possible to know the product or service that you are promoting really well.
Number Three: Be Prepared To Put Out Content
This is what is going to separate you from the wanna-be online entrepreneurs. Many people drop out after realizing that it does take hard work and consistency to be a successful affiliate marketer.
And to do this you need to have a plan of action, to put out regular content. You can set out to build your brand by creating content for your business in a number of ways.
You can choose to :
Build a website
Create a social media presence
Go the paid advertising route
You choose all of the above or focus on just one area. I would recommend that if you are starting out, master one area first before diving into something else.
Since you are an affiliate for higher-priced goods or services, your customers may not buy from you on the first interaction.
This is why you need to understand the customer buying decision. This brings us to the fourth point.
Number Four: Understand the Customer's Buying Decision
There are a number of reasons why customers may not be ready to buy from you just yet.
Here are some of them :
They do not have enough information on the product, or
They are still in the 'thinking phase,' or
They do not trust you.
So what is it that you are going to do to get them to buy from you? And the answer is to create VALUE.
How do you create value?
It's not as simple as just sending people to your affiliate link and expecting a sale. It might work occasionally if your customer is already in the buying phase.
The way in which you would create value is by building a relationship with your audience.
The main reason for this is to get them to know you, like you, and trust you. And eventually, when the time is right, they will buy from you.
How to Make High Ticket Affiliate Marketing a Success?
---
To become a success with affiliate marketing, here are 5 things you need to do to become a success.
Work with a Mentor
Keep track of what your competitors are doing.
Invest in good software or tools.
Get the best affiliate training.
Realize that it's not about YOU!
As I said in the last point, it's about helping others. Your business and the content it delivers are to help people solve a problem that they might be having. It's to address their pain points.
Help them and they will help your business grow!
So in summary as an affiliate marketer, you will be creating content, using tools to build a relationship with your client, tracking what is working in your business, and knowing the good from the bad traffic sources.
These 4 strategies I have covered in more detail in my free 4-day video course. Sign-up for it by clicking on the link below.
How I Make Money Online
---
I transitioned from the health field to the online world. As a pharmacist, I enjoyed my profession but my own personal health challenges forced me to look for an alternate source of income.
I earn a passive income online thanks to my affiliate marketing business.
The good news is that with affiliate marketing, you can build a business without having to recruit a single person. You don't have to go out there and cold-call people.
You can start as a complete newbie. You do not even need any sales experience. And you do not have to create your own product. 
You can build a business based on your own passion, hobby, or interest. You can work in your own time. It also offers you the awesome benefit of earning a passive income online
One of the coolest things about the affiliate marketing business model is that you are not restricted to selling just physical products. In fact, you can earn really high commissions from selling digital products. And that is what high ticket affiliate marketing is all about.
If you are serious about wanting to earn big commissions, then I would recommend joining Legendary Marketer. They have a 15-Day Business Builder Challenge that costs $7. 
Thanks so much for joining me today.
I hope that this article has helped you out. Have you tried affiliate marketing before? If not what is stopping you from giving it a go?
Looking forward to hearing from you.
Wish you everything of the best in your online success,
Kind Regards and Take Care