Company Name : WIX Website Builder
Website : www.wix.com
Support : Technical Only
Ease of Use : Moderate to Difficult
Price: From $4 up to $28 per Month
Overall Rating : 70 out of 100
With over 345 website templates to choose from and some newly advanced features to build a website in minutes, WIX is certainly one of the popular choices with over 90million people using it in 180 countries. The main question is, Is it suitable for everyone?
In this WIX website builder review, I will take you through some of the benefits and pitfalls that I had found along the way. Sure, you can use WIX to build a website around a business that you already own or perhaps even one centered around a hobby. What about building a fully fledged and sustainable online business? Can WIX help with that?
Let us find out.
The PROS and CONS of WIX Website Builder
PROS
Free Trial
Payment Options to suit your budget
Good Support
CONS
Website is not transferable(to another hosting company)
Limited SEO training
May not be suitable for everyone
Limited hosting and bandwidth on basic plans
The Features of WIX Website Builder
---
Depending on your niche or interests, there are various categories for one to choose from.This includes photography, to business, to restaurants, to an events management store upon which your core theme will be built.
Along with these themes, there are some added features that allow one to make the web building process a little easier.
I have highlighted some of them below.
Animation Effects
Allows you to animate any text, button or shape on your website
The animation effects gives life to your Website and allows for more customer engagement.
Google Maps
For local marketing, adding Google Maps is an integral part of your marketing campaign. You can choose from different Graphic Colors.
The Wix Artificial Intelligence(AI) Website Builder
I found this new feature really cool. Having watched the demo video, I understood that just by entering some information about who you are and what you do, the builder is able to customize a fully prepared website with fresh images and text.
So, I decided to put this to the test.
Step 1 Sign Up
Step 2 : Choose my Category
Step 3 : Choose to build a Theme

Loading Time took quite a while…..
Verdict: It took 6 steps and a couple of minutes for my homepage to be set up. I must admit the site did not look pretty bad at all.
All I need to do now is add my books to the gallery and start writing out the important  introductory pages.
A stumbling block…
Ready and all pumped up to continue building up my site, I logged into my account thereafter, only to find something rather disappointing.
My site is not published.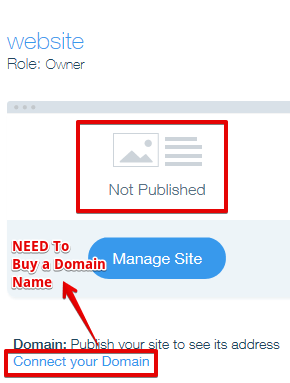 What does that mean?
It means that my FREE WIX website, needs a domain name. This is a name of the website. More specific it's own URL.
In order to move forward and build your website, you would have to make provision for your first expense- the domain name.
To further enhance your experience at WIX, there are different premium plans, which I will get into detail a little later on.If you like, you can check out this video on how the ADI builder works.

 
Is WIX Website builder for Everyone?
---
I have learned through my experience of having built my two websites, that to gain authority with Google and other search engines, your work with building a website is a process and requires time.
Buying a domain name is a simple procedure.
Once you do this, where do you go from here?
This is where I find the WIX platform falls short. The ease of using this platform ranges from moderate to difficult depending on the amount of knowledge and experience that one has with building a website.
If you are brand new to the internet world, it is my opinion that using WIX, may not be a smooth run as you might imagine.
The platform does not really take one through a step-by-step process of building a site.
Sure, the AI(Artificial Intelligence) features gets you all sorted on the framework. But from there onwards, one would wonder where to go next.Do you organize contacts, sort out invoices or focus on SEO?
These are common questions and can leave the beginner feeling a bit overwhelmed if they are not pointed in the right direction.
The Templates and Design
---
As I've mentioned earlier on, there are 348 templates for one to choose from. This is excluding the blank ones.
They are quite attractive and certainly capture one's attention. I think credit must be given to WIX for making the final finishing product one with quality and looks.
Here is a sample of my WIX website.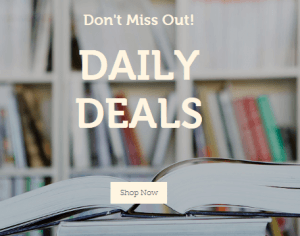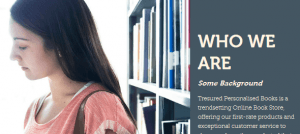 The only problem that I have here is the number of templates. Yes, you can change the color schemes, but you are limited in the overall website design. Things, like changing the images, and personalizing the site, are not as flexible as compared to using a Word Press site for instance.
You would want to be different and unique in your chosen niche. I feel that this is the limitation when using the WIX platform.
One other thing, when starting up your very own website, you certainly would want to capture as much business leads as possible within the early stages.
I believe your business might take a little knock with your free website having the "wix" advertising banner displayed on the bottom and on the top right corner of your website.This may give some visitors the impression that you are not really professional by looking for cheap ways to market your product and services.
There are other platforms out there that offer FREE websites without having to display these ads. Platforms such as SiteRubix.com, use Word Press and offers you up to 1800 FREE+ templates (and over 100 000 purchase).
The Hosting of Your WIX Website
---
For the new guys out there let me explain what 'hosting' means for your website.Whilst the domain or sub-domain is essentially what the name of your website goes by, the 'hosting' is the so-called address or place whereby your website is stored or kept.
Every single website needs 'hosting' otherwise, it cannot exist and function.
Got it? Great.
WIX offers you free hosting with their basic plan. which is $9.
To register a website with these guys, you would have to look at buying into one of their plans. In fact, using any of the features, such as the SEO wizard, would require for you to opt for a premium package.
How Much does WIX Cost?
---
Different plans would attract different prices. For instance, the cheapest plan costs $9.08 per month with limited bandwidth and storage.
You need to take this factor into account if your website is one that will be built incorporating lots of images, as in no time, your space will run out!
What does not quite make sense to me is the fact that even on this basic plan the WIX banners will still be displayed.
Here is a breakdown of the pricing structure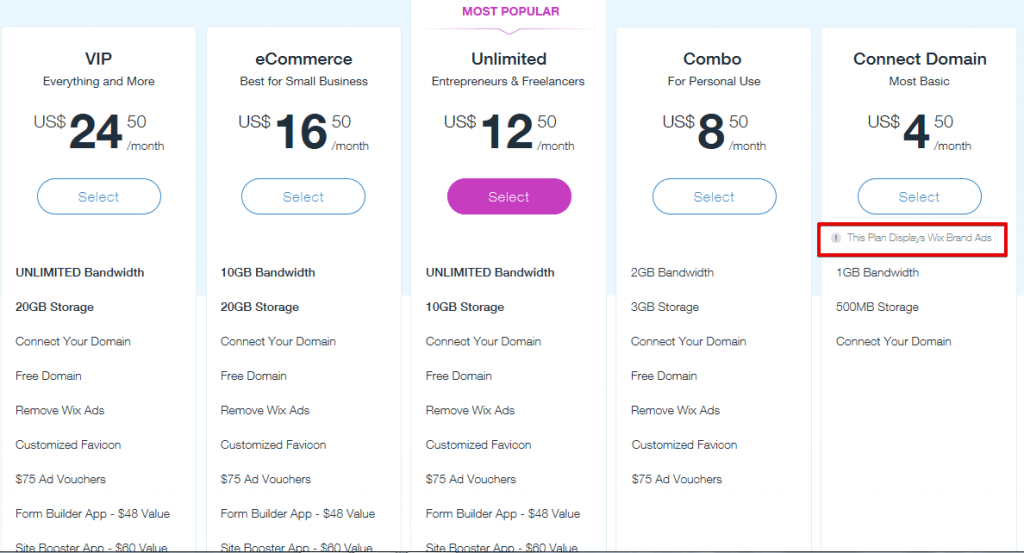 The top of range plan will set you back $26.25. I think this is relatively expensive taking into account that the price will just be for the hosting of one domain only.If you want to purchase more websites, then the price will evidently go up and things can become pretty costly.
The two websites that I own are both being hosted at the same place for a SINGLE price. In fact, I can host another 48 sites at this place and still pay the same single price tag.
I highly recommend you check out the website builder at the SiteRubix platform using their UNLIMITED PLAN.
Help and Support within WIX
---
Its really not a great feeling if you are stuck in the middle of building your website and you ask for help only to find that you are left all stranded with no-one to bail you out.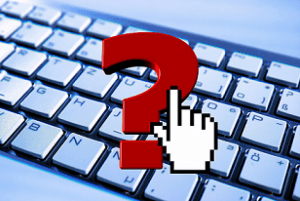 Fortunately, that is not the case when you use the WIX support system. You can get help by asking your question in the 'help center' or you can swift through previous members queries until you find the answer that you're looking for.
Here is an example of an interaction that took place recently.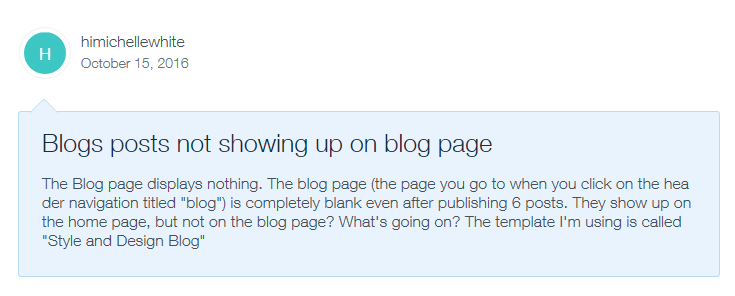 And here is the reply from one of the consultants from WIX.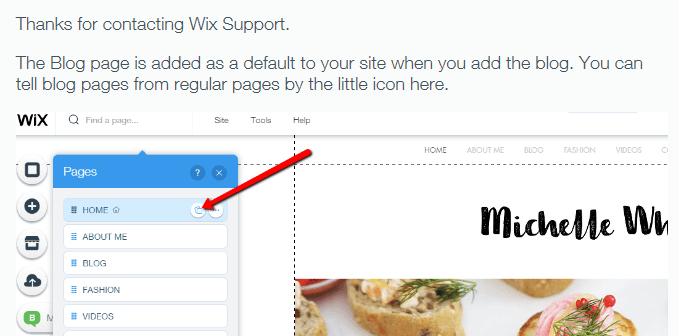 There are many queries like these all over the WIX help area. As you can see the discussions are mainly on the technical side.
I am so used to having live chats and forums and continuous interaction where I carry on with my online business. Not to say that anything is wrong here, not at all.
It's just that at some point you would want motivation, mental support, a push and some positivity. Building a business can have its moments of frustration and having people who are like minded and understand your plight helps you to get through the tough times.
This kind of support makes a difference.If you going to build a website, why not consider going for a service out there that not only gives you your websites but also gives you the training, tools, community and support that is essential for your online success.
My Final Thoughts of WIX
---
Overall I think this platform is pretty decent. Apart from some nice features and a good support structure, there are a couple of things that I think WIX can improve upon.
(1) The fact that there are limited choices of templates, shows that this platform may not give one the freedom to fully customize their site as they please. This would be much different if one were using the Word Press platform which almost 30% of websites are now built upon. From experience, using word press gives you more control and functionality when building your site.
(2) The education and training are not really structured in a way to guide the newbies to building their online business. I think that things can be made easier by incorporating the training into easy to follow tutorials or lessons for those folks who are not too clued up on the technical side.
(3) The ads should be removed on the basic pay plan option.
In my opinion, WIX is not the best option, I would go for something much better like this.Check out the table below to see how my option ranks with regards to the training, support, and tools. Even the community is really something to talk about here. Let us not forget the heart of your business, the website. You get access to 1'000's of website templates, and 10 000  features to plug into your website to improve its functionality and operation.
Conclusion
Thanks for joining me today. I hope that this WIX website builder review helped you. Have you tried out WIX? If so, how was your experience?
What about their support and service to you? Were you happy with it?
I would love to hear your story.
Should there be anything else that is on your mind, just give me a shout in the comments below and I will get back to you.
Take Care and To your Success

Regards
Roopesh