Would you like to earn $500 in the next 30minutes? How about if I tell you that you can earn up to $50 000 every month? Doesn't it sound like music to your ears?
Well, that's the first thing that you are going to hear in the opening section of the '30 minute money methods' sales video? Is 30 minute money methods a scam, or should you spend your money here?
No doubt that you can earn good money on the internet? However, in order to do so, especially if you are just starting out, you need a good teaching platform and some solid tools to help you get there? Does 30-minute money methods give you everything that you need?
Allow me to shed some light on this opportunity. I am going to reveal some interesting stuff, that will show you what 30 Minute Money Methods is all about?
THE WARNING SIGNS WITHIN THE 30 MINUTE MONEY METHODS VIDEO
---
There are some classic red flags that you can pick up on the sales video alone. You have testimonials where the 'guys and girls' don't even give their names.

Furthermore, you get the constant interchanging of screenshots of so-called income proof, to testify the legitimacy of the program.
There is even that 'emotional trap' where they tell you that leaving the site would likely cause you to lose out on the offer.
You only a get name,  SHELLY EAST, creator of this platform. Yet no face, no friendly smile? Is there something 'cooking' here that you should know about?
Finally, the narrator promises you that she will reveal to you the secret money making method.
NEWSFLASH: The entire sales video is a teaser about four secret websites that made her fortunes. That's all you will get to hear.
The only way to find out more is to sign-up and pay the $37.
Let's give them the benefit of the doubt and delve deeper into what the 30-minute money methods is really all about?
WHAT IS 30 MINUTE MONEY METHODS ALL ABOUT?
---
The core training of 30-minute money methods is made up of a couple of PDF's. The four secret money making methods is not so secret after all if you take a look at what the material covers.
METHOD 1: Make Money With Doing Online Voice Over Work
METHOD 2: Make Money With Online Stock Photo's
METHOD 3: Make Money Playing Games Online
METHOD 4: Make Money With Online Freelance Work
BONUS METHOD: Make Money Being The Middleman
SECRET METHOD: Make Money Managing Social Media
Whilst these methods are legitimate, they are not going to make you big money within a short period of 30 minutes.
Take for instance, the last one, the secret to making money with social media. If you have a product to sell, you're not going to cash in straight away. You have to build a following, engage with your crowd, establish trust and then present your offer. It takes time and some effort.
And you can definitely make good money online by being the middleman, which is how I got all started in the online world. You need the right platform, training, and tools.
A simple PDF will not suffice to guide and take you through every single step, and all the way through.

AND SHE SAID THERE WERE NO UPSELLS……
---
Whilst the initial joining fee is just $37, this is NOT the only offer they are going to throw at you. There is a roller-coaster of up-sells and down-sells, just to try to get your business.
The first one is right at the beginning, where they casually offer you a $10 discount. Then there is another offer that initially costs you $100. Should you decline, they will then discount you and charge you $47. And so the process carries on for itself.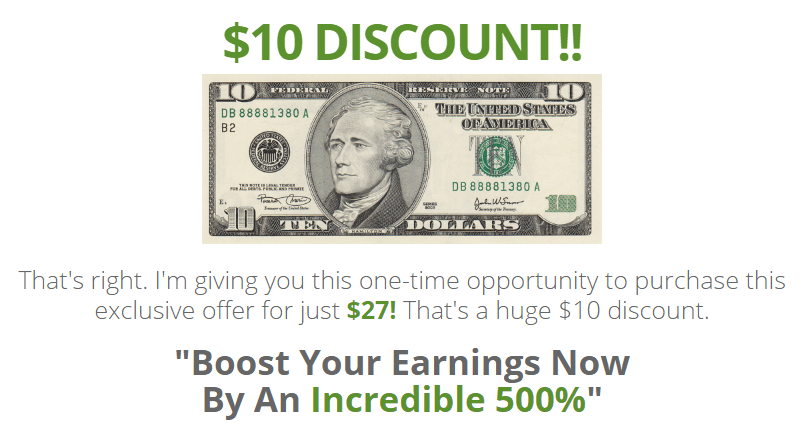 THEY SAID THAT IT WORKS FOR THEM…
---
True, who wouldn't say that if they were not paid to do so?
Earlier on, I mentioned that none of the people who praised 30 Minute Money Methods even bothered to introduce themselves. That's because of one very simple reason. All these testimonials are fake.
Take a look at the first one.
He is actually an actor advertising his services on the Fiverr platform. He goes by name of Kyle Brauch and is one of the top rated guys there.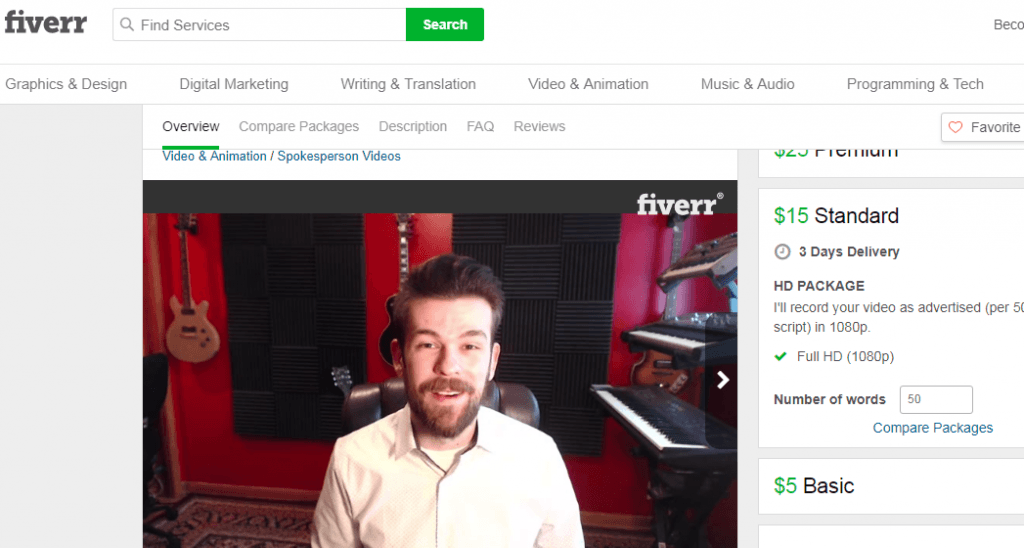 IS 30 MINUTE MONEY METHODS A SCAM? MY FINAL VERDICT
---
Truth be told, the training is mediocre and leads to empty promises. The marketing is misleading and there are one too many lies going around. There are platforms that offer you a trial, like this one, that gets you started on building a solid foundation without the need of having to pay (trial run).
Here for $37 and beyond, you may end up finding yourself jumping from one option to the next and not making much progress, And even worse, you end up wasting your precious time.
Having said that, I will take a pass on this opportunity.
CONCLUSION- MAKE YOUR 30 MINUTES COUNT
---
I hope that my 30 Minute Money Methods review has helped you out. At the end of the day, it's all about your time.
I have lost a considerable amount of my time getting scammed by both online and offline opportunities. Some of these opportunities made me money, but nothing to set me on a course of passive income potential.
If you are in search of a real home based business, that can set you off on the right footing, then have a look at  my review of this awesome platform.
Thanks once again for your time. I appreciate it.
Have you been scammed before? Share your experience in the comments section below.
Looking forward to hearing from you.
Kind Regards and Take Care
Roopesh