Welcome to my Savings Highway Global review. Is Savings Highway Global a scam, or is it a legit company? If you would like to save money on almost everything that you buy, then you were probably wondering if you should sign up for Savings Highway Global.
Is worth it? Can You really save with this company? What about their business opportunity? Can you make money with Savings Highway Global?
Congratulations on taking the time to research more about this business opportunity. It shows that you want to make certain that it's the right choice or not for you. You are not hasty, and that's a good thing. It's my hope that this review will give you all the information that you need to make an informed decision.
Before we jump into this review, feel free to sign-up for my FREE Four 4 video course that reveals four keys to building a successful online business. Just click on the link that follows.
What is Savings Highway Global?
---
The mission of Savings Highway Global is to help people save money whenever they spend on almost everything they buy. Whether it's shopping around for a new car, doing your monthly groceries, looking at getting a new laptop, or even dental visits and eating at restaurants, the company's goal is to help you save money.
How much can you really save? According to a statement on their official website, the company can save ordinary members $500 to $1000 and big businesses $2000 to $20 000 on bills.
In addition to helping its clients save money, the company also has an MLM structure in place and rewards its members for bringing in new people to sign up for their packages. I will discuss this more when we check out their compensation plan.
Who Are The Owners of Savings Highway Global?
---
Savings Highway Global has been in operation since 2006. They claim to have an A+ rating with the Better Business Bureau. At the time of writing this review, I could not access the BBB site, so I cannot confirm this rating.
The company shows transparency as far as who is running it. They have Timothy Jones, (Director/Master Trainer), Bill Constain(CFA of SHG), Cornell James(Financial Coach and Trainer), and Jeff Stolper(Founder of the Lower-Your-Bills Industry) that make the team.
The founders are husband and wife duo, Steve and Luz Gresham.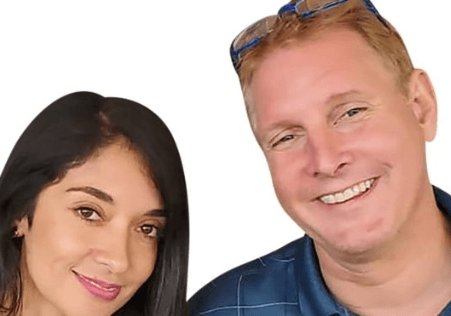 They stay in Georgia, USA. I learned that Mr. Gresham has 22 years of experience when it comes to the MLM or multi-level marketing industry.
How Does Savings Highway Global Work?
---
To enjoy the benefits of savings on purchases, you first need to purchase one of three membership packages. They have the Gold, Platinum, and Titanium memberships respectively.
Gold Membership cost – $20 per month
Platinum Membership cost – $100 per month
Titanium Membership cost – $199 per month
What do you get in the Gold Membership?
LoweringYourBills
Savings Portal
What do you get in the Platinum Membership?
LoweringYourBills (Avg savings $500 to $1000)
Savings Portal (Avg Savings $5,000 per year)
Family legal plan
Global Travel Assistance
SHG Mentors club
Platinum(DFY) Marketing system
What do you get in the Titanium membership?
SHG travel engine
Titanium Travel Engine
Savings Portal
Family Legal Plan
Global Travel Assistance
24 Hour TeleDoc
Aetna Dental Discounts
Coast 2 Coast Vision
Prescription Savings
24-Hour Roadside Assistance
Financial Help Hotline
Tax Hotline with Free Return
Titanium (DFY) Marketing System
Apparently, their titanium membership is the most popular one. Your application needs to be first reviewed by a designated team member. They then will let you know in a few hour's time if you have been accepted.
As far as refunds are concerned, you have a 7-day cooling-off period after taking out a membership. You can also downgrade if you find the titanium membership is too pricey.
How exactly do you save money with Savings Highway Global?
Once you bought one of the packages, you are eligible for savings on your bills. You first have to set up your free 10-minute savings review. Then you send a copy of your bills via email or text to the company.
The Savings Highway Global team will then contact the benefit providers on your behalf and re-negotiate your bills for you.
That is how it works as far as savings are concerned. The site does have some testimonials from its members who have received discounts on their purchase.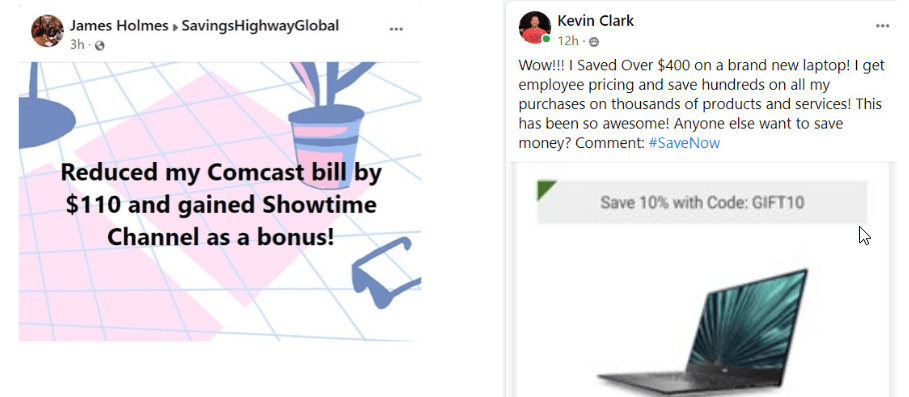 What about making money? How can you make money if you are member of the company? Let's take a look in the next section.
How To Make Money With Savings Highway Global- The Savings Highway Global Compensation
---
With most MLM's models, there is a complex compensation plan, and it is no different when it comes to chatting about the Savings Highway Global comp.plan.
There are 10 ways in which you can earn money with SHG.
They are :
50% personal fast start bonus
up to 50% team fast start bonus
$500 fast action bonus
Unlimited $1000 Team Building Bonuses
25% Direct Monthly (Refer 4 and Yours is FREE)
Residual Monthly Income (3X12 matrix)
Unlimited 10% Matching Bonus
Lowering Business Bills Income
Leadership Ranks and Rewards Bonus
5% Corporate Sharing
Referral Bonus
If you refer anyone who joins, you get a 50% referral bonus.
You get $100 for anyone who purchases the Titanium package
You get $50 for anyone who purchases the Platinum package
You get $10 for anyone who purchases the Gold package
The Team Start Bonus.
Focus on building your team fast, and you get rewarded. From the first level it works 3 times more members each level deep, down to the 7th level. You get paid a 50% bonus per member,
$500 Titanium Bonus– you qualify for a $500 bonus if you refer 3 titanium members within a calendar month.
$1000 Level 2 Titanium Fast Action Bonus – if you help 3 titanium members get their 3 members, you get a $1000 fast action bonus.
25% Monthly Personal Referral Bonus – refer 4 members within a month, and you get your next month membership free!
Residual Monthly Income – when members renew their membership for the new month you get money back. For a Titanium renewal you get $10, you get $5 for platinum and $1 for gold member renewal. (must have a minimum of 3 members on the first level and 3 times more on each consecutive level to qualify)
Unlimited 10% Monthly Matrix Matching Bonus – if you are a director you earn a 5% match and if you are an executive you earn a 10% match of all of your personally referred members.
Lower Business Bills Income – if you are a Titanium or a Platinum member, you can qualify for a 10% fee paid by businesses who successfully does a savings action initiated by the company.
Leadership Ranks and Rewards
Ascend higher within the ranks of the company, and you can get more bonuses and rewards.

They also have advanced ranks and rewards. For instance, if you have 500 people in your organization, you qualify for more payouts.
5% Leadership profit sharing
If you are a top leader, you can earn 5% of the corporates revenue share.
That pretty much covers the compensation plan in a nutshell.
The big question is, "how easy is it really to become successful with Savings Highway Global?" In other words, what sort of training or tools do you get to become a success?
Let's take a look in the next section.
Is It Easy To Make Money With Savings Highway Global?
---
One of the things that folks often overlook is the tools and training that companies offer to help you to get your business off the ground.
With Savings Highway Global, they do have a FREE "done for you" marketing system.
It's only included if you buy the Platinum or the Titanium membership.
What is included in their "done for you" marketing system?
You get the following :
FREE Capture page
FREE 90-Day e-mail responder
FREE invitations sent for you about the SHG EVENT
I see some drawbacks with this system.
Capture pages are generic
Since every member is getting the same pages, it means that it will not be unique to YOU! That means you will not be able to easily stand out amongst the others promoting the SHG business.
People are not dealing with YOU!
The same would go for the e-mail sequences they give you. You would not be able to customize it, and put in your own energy, feelings, and thoughts when talking to your prospects.
It becomes very difficult to build a relationship with your audience. The easier you make it for them to GENUINELY know you, like you, and trust you, the easier it makes it for you to sell to them.
No focus on TRAFFIC – the key to your business survival
They do not mention any training on teachings on how to get traffic to your business. At the end of the day, there are only so many family and friends that you can invite to see the SHG opportunity.
How do you reach out and tap into the bigger audience? You can use social media, blogging, video marketing, etc. Sadly, no such training exists in the "done for you" marketing system.
If you are interested in building your Savings Highway Global Business, then I would recommend you check one of my partners, Aaron Chen's Training.
He has got a fantastic course called Invincible Marketer that will teach you how to effectively promote a multi-level marketing course or any other business model such as your own course, a consulting venture, or high-ticket affiliate marketing.
Pros of Savings Highway Global
---
They have owner transparency
Cons of Savings Highway Global
---
No Income Disclosure Report
With an income disclosure report, one can see exactly how the members are performing, and the average income is on the existing members.
2. No training on how to build your business or get traffic to it
3. Complex compensation plan
4. Have to recruit
If you want to earn higher paychecks, then you have to concentrate on building your downline. In other words, you have to recruit and recruit some more!
Is Savings Highway Global a Scam? My Personal Opinion
---
In my opinion, Savings Highway Global is not a scam. It's actually refreshing to see an MLM business offering savings to its members as a product.
I think that if you are one who wants to save on your purchases, then you should give the company a try.
The company does not offer retail products as seen with traditional MLM companies such as The Aim Companies or Zyia Activewear.
That means that the only way you can make money is by getting other folks to join you and purchase one of their membership plans.
And if you are serious about making lots of money, then you have to be good at recruiting people. As I showed you earlier, they offer little in terms of marketing training. So, if you have good sales experience and enjoy recruiting, then Savings Highway Global might be a good opportunity for you.
If you do not like the idea of recruiting, then read further on.
How I Earn A Passive Income Online
---
I transitioned from the health field to the online world. As a pharmacist, I enjoyed my profession but my own personal health challenges forced me to look for an alternate source of income. Check out my story here.
I earn a passive income online thanks to my affiliate marketing business.
The good news is that with affiliate marketing, you can build a business without having to recruit a single person. You don't have to go out there and cold-call people.
You can start as a complete newbie. You do not even need any sales experience
You can build a business based on your own passion, hobby, or interest. You can work in your own time. It also offers you the awesome benefit of earning a passive income online
And one of the important benefits is that it is a low-risk business model, and it does not cost much to get started.
It would be my pleasure to show you more about how it works. I've been using it for five years. Let me help you to get started. Simply click on the link below to learn more
Thanks for checking out my Savings Highway Global review.
Hope that it has helped you out.
Regards and Take Care
Roopesh