Product Name: Pure Leverage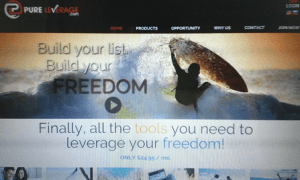 Website : pureleverage.com
Price : $24.95 + $19.95per month
Owner : Joel Therien
Rating : 20 out of 100
What exactly is this business all about?
---
Pure Leverage is the brainchild of Joel Therien who is the President and CEO of the company.
Pure Leverage, is actually, part of a company called GVO(Global Venture Opportunities) that started around 1999.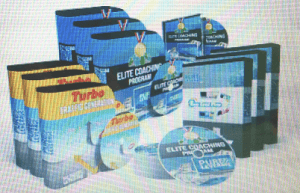 The way in which you can earn money in this business is by selling internet marketing tools and getting a commission on these sales.
What tools are you selling and how does it exactly benefit you or the person you are selling it to? More about this later.
Lets discuss the pros and cons of Pure Leverage.
Pros and Cons
---
In my personal opinion. there is not much positives associated with this business. Nevertheless, it is worth the mention.
PROS
CONS
The sales page, claims that there is 100% Commissions, but after reading the fine print, you will come to realize, that it is for a short period only.
Limited capacity of building on your own "niche" website or a business that you are passionate about
"Bullying," attitude of staff, when criticisied about their services or products.
Further upsells into the business.
As evident above, there are far more cons in this business. As I explain to you the business model in more detail, it will become apparent that this business follows practices that are somewhat questionable.
But, I think it is best for you to be the judge at the end of the day.
Who is Pure Leverage suitable for ?
If you watch the sales video, on the landing page of the official site, take note of the speakers first few words,
We give you " all the tools to leverage your freedom and grow your business no matter what business you are in.."
So, this business is intended to benefit anyone. The problem here is that the tools given to you, at a price,of course, does not really work well together to grow your 'personal' business, be it selling printer cartridges, delivering health products, selling musical equipment or any business that you are currently in and want to expand upon.
Why ??
Because the focal point of Pure Leverage is to sell and promote the product which is, Pure Leverage related. Only by selling these products(tools)to someone else, can you earn a commission. Naturally, you will earn more money if your downline sells these products to someone else and so the cycle continues.
Do you see where this is going ?
This has the characterstics of typical "pyramid" workings, whereby there is no real product or service to sell. The purpose of the product is to promote the product itself. Nothing more, nothing less.
As I will discuss later, the tools offer little or no value in building a sustainable business of your own. It's all centered around Pure Leverage products.
So what is the Commission Structure like ?
Within your first month only, you will earn 100% commission from any sales that your down line makes.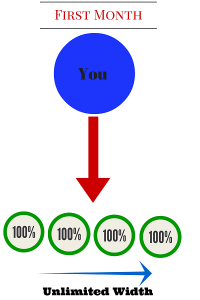 Thereafter, you will earn only 50% of the sales that your down line makes.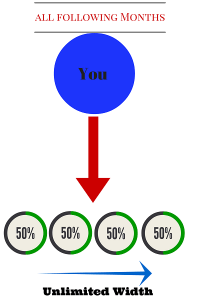 So, it can be quite misleading when someone reads on the landing page , " 100% Commissions of these amazing Tools!!" As evident, this is not really the case.
The bottom line is that you can earn in Pure Leverage by purely selling these tools to others and hope that they sell it to others, irrespective of how good or not they really are.
How effective are these Tools and is it easy to sell them?
---
Lets have a look at the tools that are within the Pure Leverage Program.
Your Own Website
This sounds very exciting, and you would think to yourself that you got your very own piece of the internet. This is actually far from the truth…
Though you do have a website of your own, its not one that you can promote anything that you wish. As much as you would intend to build a website of your own, you will only be using this website to promote ??????…….Pure Leverage.
It actually will not be suitable for anything else. The reason is that there is no authority that gets built over time with your site and little emphasis is placed on SEO(Search Engine Optimization).
2. a. Lead Capture System
Have you ever visited a website, and saw an Opt-In Form pop up. Its a block, that will ask you to fill in your NAME and E-Mail.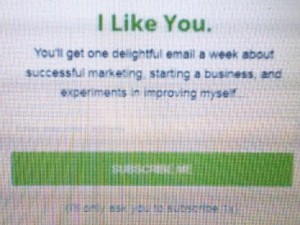 The purpose of that website developer is to get you to subscribe to the particular service that he is offering and by signing up, you will receive his latest news or offerings.
b. Autoresponder
Once you got the customers e-mail address, what are you going to do with it? Use an Autoresponder??
The purpose of an Autoresponder is to manage, organize , automate and distribute the information that you want to send(in this case Pure Leverage Tools and Marketing), via e-mail to prospective clients.
From my training, these tools work well only if your site has built up an authority and is getting traffic. Once your site is getting traffic, then you can get people to subscribe. Once they subscribe, then you can send them the information that you want them to read. Then you can get conversions.
As I mentioned above, this program does not teach you about building a site and adding quality content to get your site ranked.
So, can you see how difficult it will be to build this business?
But what about the Elite Coaching Program that Pure Leverage Offers?
3. Elite Coaching Program
The coaching takes place about 2-3 times a week.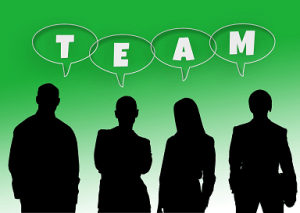 The primary focus of which is to teach you about selling and promoting Pure Leverage to others.
So, no real emphasis is placed on building a quality website, or effective ways of getting traffic to your website.
If you want to get traffic then you can do some paid advertising, but this is going cost you a lot of money.
Rather learn to build a website of your own, around something that you are passionate about and earn money that way. Yes, it will take time and some hard work, but at the end of the day, its all yours and it will last for a long time, earning you money.
4. Video : E-mail and Streaming
As you may have guessed by now, this is a another way of promoting Pure Leverage to other people to get you to build your down line.
5. Live Conference Rooms
This is to help people extend their Pure Leverage Down line, by having conference calls. It once again, pays little attention to give you ways of building your own business.
Besides, people within this type of industry can get better tools and for FREE as well. One such tool is Google Hangouts,  that allows you to liase with one another. If you like, you can register for free here.
What about Support?
---
The level of feedback and support, that a customer receives from a company,is a reflection of how valued that customer is to that company. What can be even worse, is if the company does not respond to the customer at all, leaving a lot of questions unanswered…
Here is one such complaint from an unhappy customer,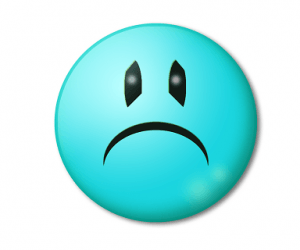 "I was told I was paying $1 for the service. Global virtual charged me $99! I want my money back into my account! He is hard to contact I made a request but haven't heard anything back yet. This is a scamming company and something should be done about it!"
Here is a customer requesting his service to be canceled by Pure Leverage,
"GVO Please cancel this entire order and credit my account. This was my original request. After completing to tickets for help. I do not have the tech. skills to operate this program. Thank you.Jim "
Here is the reply from Joel Therien himself,
"Jim, I have been doing business online since 1998 and this is the very first complaint against us that I do not take lightly. We have over a million people use our products and this is the very first complain. So I thought I would just mention a few things.
1. High pressure sales? Jim, we sell strictly online, we do not do outbound calls to anyone. So with that said we do not put high pressure sales people on the phone EVER. So how could we be a high pressure sale? Did we force you to join up? Did we force you to pay for the year upfront? Did we force you to come to our website? Did we have some sort of magnetics that forced your mouse to click the buy now with our high pressure sales?"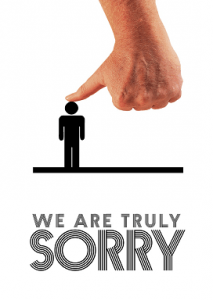 As you can see, the respond is not very heartwarming or comforting to say the least. For the founder and CEO, this certainly does not paint them in a good image.
With this in mind, I think it is always important to research the support and feedback of any company before investing in it. Especially, if you're still starting out to learning the ropes of earning an income in the online world.
So what exactly is the cost to Join?
---
The price of $24.95, gets you access to the basic program of Pure Leverage. To join the affiliate program, there is an additional fee of $19.95.There are other levels to join, and they cost more.
If you want to earn on a certain level, then you have to pay the fee that pertains to the training that is offered on that level.
So, as you see, these upsells, can lead to more than just the $24.95. These kind of strategies are typical of the "real" MLM business's that are out there. Don't get me wrong, not all MLM are bad. There are some of them however, that you really need to watch out for.
My Opinion On Pure Leverage
I think the tools that they offer are mediocre and only helpful if you are serious about promoting Pure Leverage.
Regarding the promoting and selling of the products, which is Pure Leverage, I personally do not think, it will be an easy task.
With such limits as to getting the site ranked, with a few templates to choose from(shared amongst other affiliates), the competition will be tough to get exposure to the online market.
Regarding the chances, of building your own business and empire, I hardly see this as an avenue to take. You are limited in expressing your thoughts and have to follow a single path.

If you want to build your online business, you need training from the very basics. You need the up to date tools and latest education on what's going on within the industry, as this market is constantly evolving.
Most importantly you need help, guidance, support and motivation.
Is pure leverage a scam? For me this business is something that I personally would not recommend.
NAME : Pure Leverage
Website : pureleverage.com
Price : Starter price : $24.95 + $19.95,
Owners : Joel Therien
Verdict : Note Recommended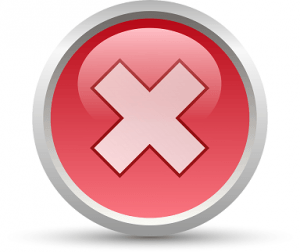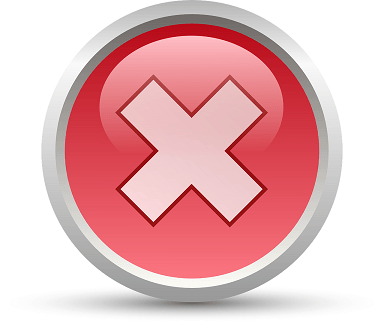 Overall Rating : 20 out of 100
Thank you for spending your time. Do you have anything to share about Pure Leverage. Have you had an experience with them? Please let us know and share below.
We look forward to hearing from you.
Regards and Take Care
Roopesh