Product Name: Pure Leverage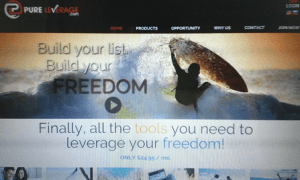 Website : pureleverage.com
Price : $24.95 + $19.95per month
Owner : Joel Therien
Rating : 20 out of 100
What exactly is this business all about?
---
Pure Leverage is the brainchild of Joel Therien who is the President and CEO of the company.
Pure Leverage, is actually, part of a company called GVO(Global Venture Opportunities) that started around 1999.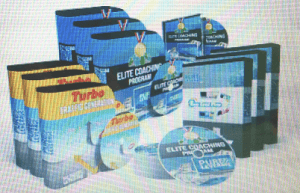 The way in which you can earn money in this business is by selling internet marketing tools and getting a commission on these sales.
What tools are you selling and how does it exactly benefit you or the person you are selling it to? More about this later.
Lets discuss the pros and cons of Pure Leverage.