In school, I learned that making mistakes was bad. If I got a calculation wrong or could not give the correct answer that the teacher wanted, I would get penalized. I am sure that you can relate to this.
I had learned that when it comes to an online business, making mistakes was an absolute necessity to 'going forward.'  Sounds strange, doesn't it?
If I did not make these mistakes, then I would not have known, what is really needed in order to make an online business work.
So, I decided to share with you, my top 8 business mistakes. Rather think of them as 8 ways (if implemented) that can help steer your online business onto the right path by avoiding some pitfalls.
Not to say, that you will NOT make any mistakes of your own. It may be easier said than done, but when you realize that you have made a mistake, just think of it as a 'blessing in disguise.'
Let me start with my first mistake, which has to do with the naming of your business.
COMMON ONLINE BUSINESS MISTAKES- TRY TO AVOID THESE!
---
MISTAKE 1: Registering An Incorrect Domain Name
When you first start your online business, you may experience a couple of emotions. That's totally normal.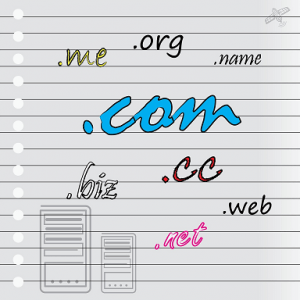 The most common of these being, both scared and excited at the same time. It is during exciting moments like those that you can easily make a mistake of registering a domain name incorrectly.
When you search for a domain name and find something that you like, make sure that,
it's correctly spelled (go through it ten times if you have to),
its got no branded (or trade) company name included, (or else all your hard work could end up in a lawsuit later on),
the grammar is correct, and
the URL makes sense.
All too often in that excitement, we can get carried away and rush out to buy the domain name and then realize that a 'letter' or a 'word' is missing.
END RESULT: You end up sitting with a domain name that you cannot use or sell.
Interested in learning more, check this link out,
MISTAKE NR 2: THINKING THAT AN ONLINE BUSINESS IS QUICK MONEY
It is a common misconception that if you have an online business, that it 'will work faster and consequently earn you money quicker,' as opposed to a conventional brick and mortar enterprise.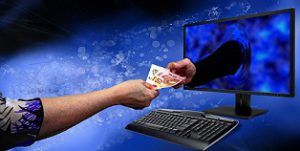 Whilst things may be fast online, in order to deliver the end product quicker, such as,
online banking,
e-mail communications,
buying from Amazon, etc,
the same DOES NOT apply for an online business.
I am referring to the case of building a solid thriving online business. It will take TIME and SOME HARD WORK.
I can tell you from my experience that at the end of the day, it was well worth it. If you are prepared to persevere and go through the challenges when they arise, your hard work will not go unnoticed and neither will it have gone to waste.

---
MISTAKE NR 3: THINKING THAT AN ONLINE BUSINESS IS ONLY FOR THE TECHNICAL FOLKS
Gone are the days when coding was necessary to build a website. Today you can start building an online business WITHOUT needing any prior experience.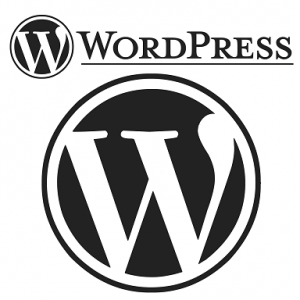 I would recommend using a CMS (Content Management System), such as WordPress. Here are a couple of reasons as to why I say this. It has:
Plenty of free themes to choose from,
Over 10 0000 plug-ins available to improve website functionality,
No coding or 'tech mumbo jumbo' stuff to learn, and is
Easy to use 
Honestly speaking, I was very intimidated when I first started my online business.
I am a pharmacist by profession (read more about me here), and here I am talking to you about the internet business. Miles away from my health field.
Fast forward from three years ago, having known nothing about the internet business, to present day, where I have built 3 websites, I can say that I am proud of this achievement. So, if I can do it, then so can you.
Interested in wanting to know more, then check out the link below,
---
MISTAKE 4: WANTING TO MAKE THINGS PERFECT
It can be a bit overwhelming knowing that your online business will be shared with the world out there.
Naturally, you would want things to look good and be presentable.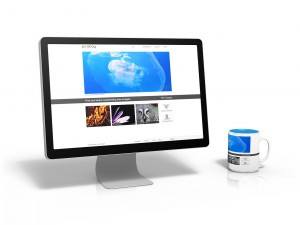 Having said that, you may end up putting too much of your energy into your website design and concentrate on the 'frills and thrills.'
Whilst this is a good thing to some extent, it can also harm your business.
How?
Well, if you make your website look like a 'Christmas tree' with colours all over the place and banners here and there, it will not make for a very good USER EXPERIENCE(UX).
Think of it for a moment.
Let us assume that you visit a site with all these 'many different things,' going on in one place. Your attention WILL NOT be fully focused on the material at hand and you will become confused as to where to go to next. Am I right?
As a result, you leave the site. The site owner just lost an important client or customer.

The rule of thumb is: KISS (Keep It Super Simple).
Guide the reader to where you want them to go by making sure that ALL their attention is focused on your article from start to end.
Drop the necessary CTA (CALL TO ACTION) when it is appropriate to do so.
At the end of the day, people come to your site looking for information and have a need to be fulfilled. Give that solution through your content.
Here are some content writing tips for beginners, should you want to know more.
---
MISTAKE NR 5: WASTING TIME LOOKING AT STATS
This is one that I had a tough time with.
As you write up your content and publish your material on an ongoing basis, you start feeling a bit despondent.
The problem: you're still not getting any 'clicks' to your site.
What do you do? You go onto Google Search console and check your stats. Not once, not twice, but perhaps three or four times a day!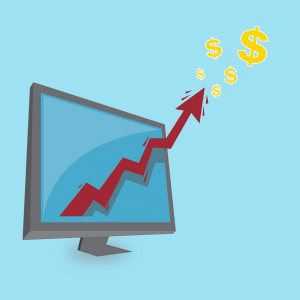 You want to know when your website is going to gain traction. When will traffic start pouring in and how long will it take to make that very first sale?
The truth is that no one can give you a definitive answer on this one, not even the mighty Google!
It actually depends on YOU!
Write out quality and engaging content on a regular basis.
Employ good SEO techniques and stick to the work at hand,
Share your content regularly on social media, and
Be consistent.
Get the word out there of what you are doing. It's all about giving Google a reason to pay attention to your site.
Remember, if you've just started out, then you're probably competing with someone who has been in the game and has had a five-year head start.
The truth is they also started where you did. So, you will eventually get there.
My Mentor taught me something very important about patience, and I would like to share it with you,
Here is his article, WEBSITE TRAFFIC is like a MOUTAIN, STREAM AND RIVER
---
MISTAKE NR 6: SCARED OF SOCIAL MEDIA
Call me crazy, but in the beginning, I was scared of what people would think if I had to post my content on Facebook, Twitter or Google Plus.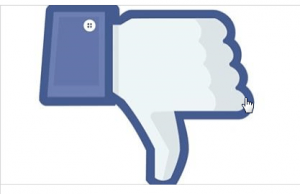 The truth is that apart from writing our regular content, posting on Social Media Platforms is your next best chance of seeing your site growing. And the best part is that it is free.
The sooner I realized this, the easier things became. I then started following this strategy. I write out my content, publish it and immediately share it on the respective social media channels.
You want to get people talking and sharing your material. If you have something controversial to say, it may even get some tongues wagging and give you some good exposure.
---
MISTAKE NR 7: LOOKING FOR AN EASY WAY OUT
You want your site to make you some money, but you can't wait.
So what do you do? 

You sign up for free traffic offers, you buy backlinks, and you end up giving into black hat SEO techniques. You even overstuff your content with keywords and focus on keyword density rather than writing out content.
This is a bad idea. Trust me, I made the mistake once, and I learned from it.
Google is smart and is getting smarter with each day that goes by. If you follow this path and go over to the 'dark side,' they will eventually penalize you.
All your hard work will go down the drain. Do not look for the easy way out.
---
MISTAKE 8: GETTING INFECTED WITH THE SHINY OBJECT SYNDROME
I saved this one for the last because I feel that it is the 'Achilles Tendon' of many online entrepreneur's .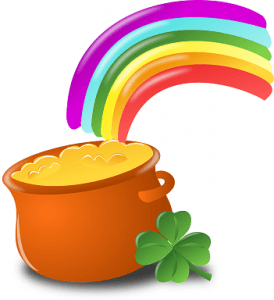 You know you're infected with the shiny object syndrome when you:
Buy or Succumb to ad's or e-mails that promise overnight fortunes,
Spend less than a week, on these purchases, and are
Impatient and expect unrealistic gains.
Not only do you get distracted from your primary aim, which is to build your online business, but you end up losing both MONEY and TIME in the process.
I know that it is easier said than done, but try to stay focused and think rationaly.
Learn more about the Shiny Object Syndrome and Learn 4 Steps on How to Avoid It
CONCLUSION
---
Well folks that's my 8 online business mistakes that you should try to avoid when starting out.
Remember to keep things simple and always ask questions if you are not sure of what it is that needs to be done.
This is why I am grateful to be a member of an Awesome Online Platform called Wealthy Affiliate. They teach one how to build their very own online business, with all the tools, training and most importantly support.
If you are having difficulty starting up your own online enterprise, then check them out. It's FREE TO SIGN UP to and you get access to the first 10 lessons to see if it's a 'fit' for you or not.
Thanks so much for joining me today. I hope that this article has helped you.
Please share it with your family and friends and let them know how to avoid these mistakes as well.
Would love to hear your thoughts or comments.
All the best to your online success
Regards
Roopesh

'